Durham Tourism Superstar
Voting is now open and it's your chance to help us find Durham's next Tourism Superstar.
Durham Tourism Superstar is Visit County Durham's long-running annual campaign to celebrate those working at the front line of the industry, and will crown one individual who has gone above and beyond in their role to give visitors a great experience.
Our five lucky finalists for the 2022 award have been revealed. Read their nomination to find out more about our finalists and then cast your vote for your favourite!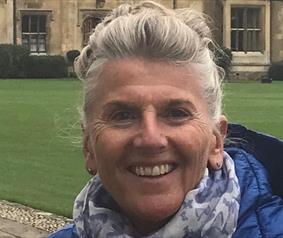 If you visit Locomotion on a day when Beryl is working, you will leave with a huge smile on your face, a full shopping bag and ideas of where to visit next whether the weather is cold, hot, wet or dry (or all of them at the same time!). Beryl is a true superstar who always wants the best for all visitors. She is passionate about the museum but also the rich and varied history of Durham and all that it offers for tourists. Beryl is truly one of a kind and would be a worthy winner.