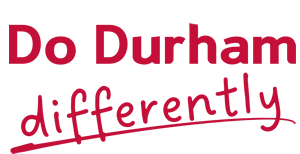 Do Durham differently as you discover incredible experiences, award-winning attractions, exciting events and fantastic food and drink.
If you think you know Durham, think again!
Book your break and do Durham differently this winter.
At Locomotion you can see highlights of the national collection of railway vehicles in the world's…
Established back in 2016 by Daniel and Gemma McColl, McColl's Brewery was created to bring their…
The Plotters' Forest is an immersive outdoor playground located in a magical Christmas Tree…
Don't miss...
Accommodation
A stylish, contemporary hotel located in the city centre of Durham with Collage Restaurant, Bar and…
A chic and innovative 5 star hotel and award winning spa overlooking the sea. Set in 37 acres of…
8 Real Wood 4 & 5 Star Lodges all with private, covered Hot Tubs, nestled in a quiet, tranquil…
Reasons to do Durham

this winter...