By Blog Squad member - Hello Freckles
Sustainability and the environment are important, we know this and perhaps some of us are already taking steps towards a more sustainable way of living. If that sounds incredibly daunting to you, then perhaps this post might give some helpful hints and tips.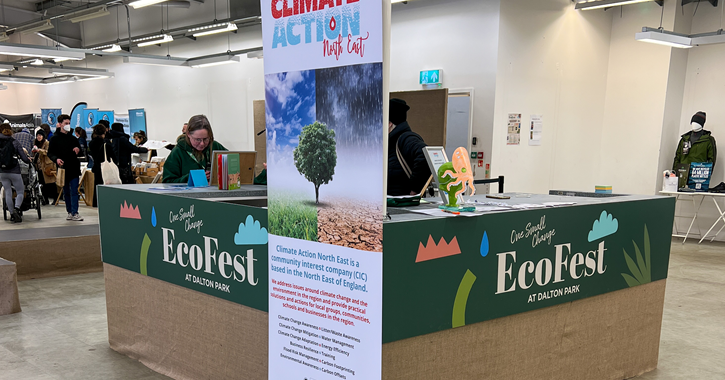 I recently attended EcoFest at Dalton Park Outlet Shopping Destination. EcoFest was a two-day festival which was part of the One Small Change campaign in partnership with Climate Action North East - a community interest company working to take action on the climate crisis. EcoFest was completely free to attend and offered a host of activities, and of course, ideas of small changes you could make to reduce your environmental impact.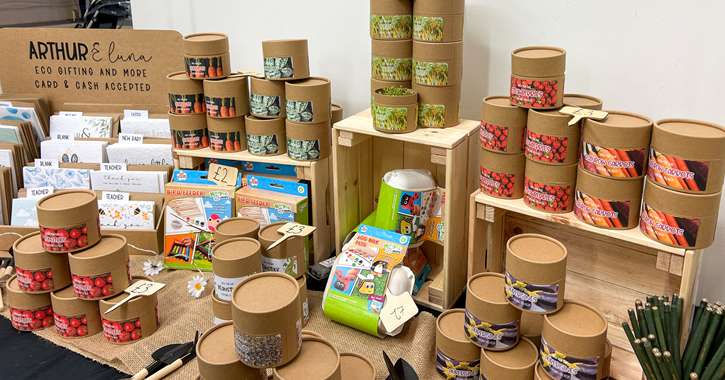 Hosting a small market of environmentally focused brands, it was a great place to get some inspiration and also pick up some gifts too. Greetings cards from Arthur and Luna that can be planted after they're given and will grow flowers - what a lovely idea! If you don't tend to give cards, then they also sell grow your own… starter kits. So you too could grow carrots, tomatoes, sunflowers or even sprouts.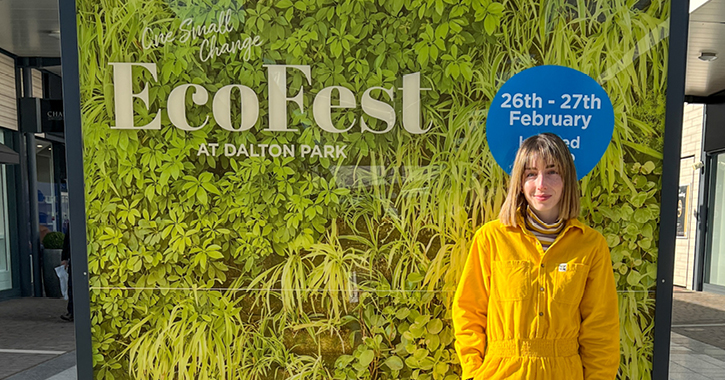 The 10 top tips shared by the pledge wall were particularly helpful. The idea being here that you could take some inspiration from the suggestions on this board and make your own pledge on the wall. The focus again came back to one small change, it's not about setting your sights on a goal that's too farfetched but making one small change, something that's within your reach to do. If we all made one small change that would make a huge impact.
Here's some ideas including those from the pledge wall and some other suggestions I've thought about:
Turn the heating down 1 degree (can save up to £100 a year)
Have a 'meat free Monday'
Switch to a bamboo toothbrush
Reduce your food waste
Car share, drive less, walk more
Rewild your garden
Plant for pollinators
Take your reusable bag with you / take your reusable mug with you for coffee/tea
Take part in beach cleans / local community clean ups
Support wildlife charities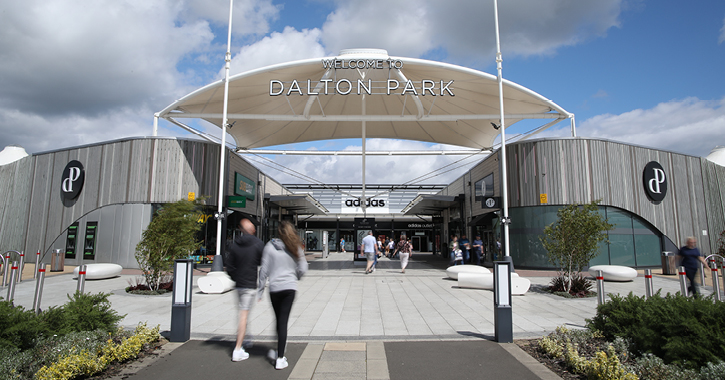 Getting to Dalton Park couldn't be easier with great transport links, you could already make one small change by getting the bus there. If you do choose to drive, there's plenty of parking available and electric charging points too.
I always enjoy taking a look around the shops at Dalton Park and there's some great deals to take advantage of. My particular favourite stores there are Levis - the best jeans (in my opinion), New Balance, and Adidas are great for running gear or athleisure, and Lindt for some chocolate treats. If you've not visited the Lindt store you can put together your own Lindor pick 'n' mix and it's so much fun. Cappuccino flavour is my favourite!
Another perk to Dalton Park is their Cineworld cinema, so you can watch the latest blockbuster and debrief over coffee/food with one of the many restaurants in the shopping outlet.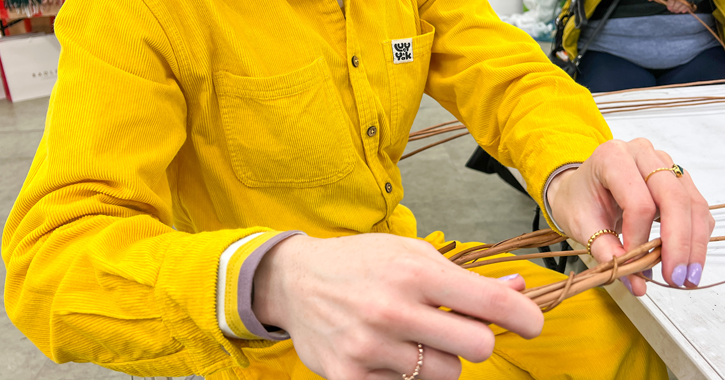 The Durham Heritage Coast have a lot of eco-friendly events taking place throughout the year. They organise beach cleans, so if that's the one small change you'd like to make, keep an eye on their Facebook page and Explore SeaScape too as they organise them regularly. It's a great way to get outside and appreciate Durham's beautiful coastline, while making it more pleasant for the wildlife and future visitors by cleaning up rubbish that's been left behind.
Supporting wildlife charities doesn't just mean donations, you could volunteer your time or attend their events. Durham Wildlife Trust have a range of sites in the region, and Dalton Moor Farm who attended EcoFest, offer a range of activities and events just along from Dalton Park in Murton. In fact, Jenny led the willow weaving workshop which I really enjoyed taking part in, though you do need some patience to work with willow! I can't begin to think how much patience you'd need to create a willow basket.
Thinking back to the point about driving less, if you don't have the option to car share, why not take the bus? Go North East have a range of routes taking you to places across the county. Perhaps it would be possible to take public transport or even cycle to an event by one of the organisations I've mentioned above, or to visit one of the scenic areas in the region?
Related
0 Comments