By Jamie Chance Travels – Blog Squad member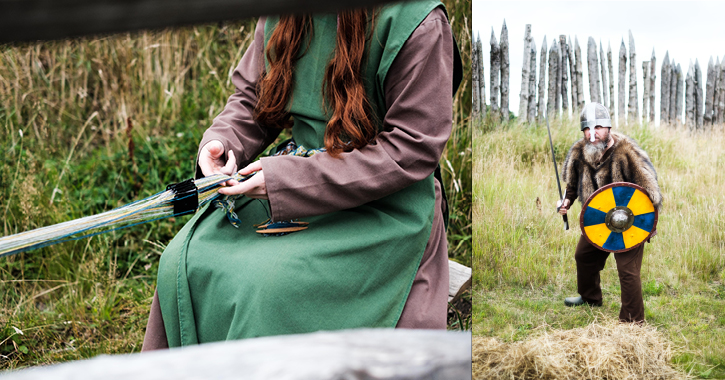 Despite now living less than half an hour away from Bishop Auckland, I had not had the opportunity to visit Kynren until now. My wife and I were kindly invited to experience the opening night of Kynren and, new for this year, the 11Arches Park which now makes Kynren an all day experience.
The 11Arches Park opened at 12pm and we made our way from the car park down into the valley on one of the many shuttle buses. Immediately, we were transported to what felt like a different era altogether; with the impressive viaduct on your right and Auckland Castle standing proudly atop the hill in front of you.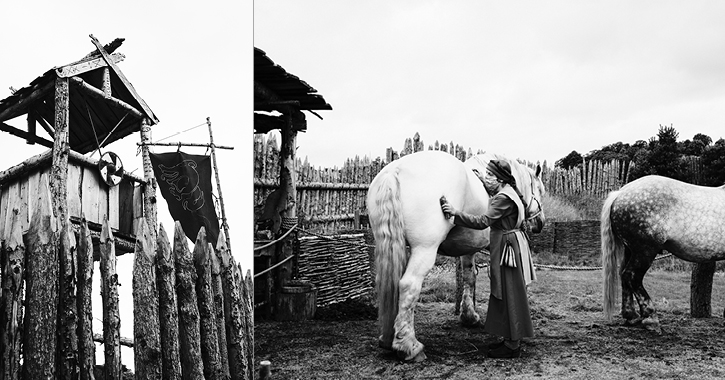 During the day, there are plenty of attractions for families that will keep adults and children alike entertained for a good few hours. Every hour from 12:30pm, you can experience the Dancing Waters show where, for 8 minutes, you are dazzled with shooting jets of water alongside music. From there you can head into the rest of the park though don't miss the Kynren shop which sells everything from children's swords and axes to blankets and ponchos.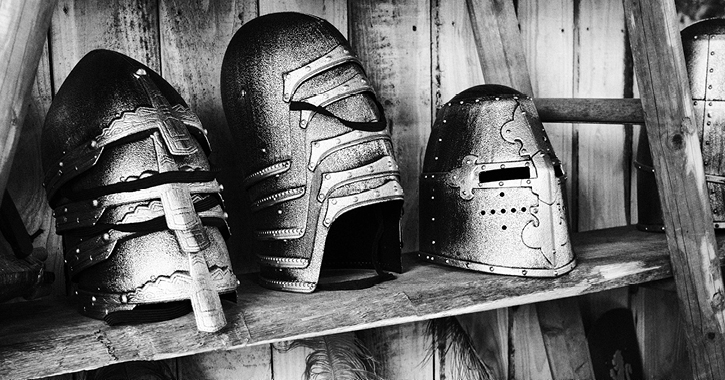 My favourite part of the 11Arches Park was no doubt the Viking Village where you can experience what life would have been like many years ago. It was mesmerising watching the blacksmiths working with fire to forge and sharpen weapons before moving through the village seeing the extremely large horses being cared for, attempts being made to catch fish as well as seeing both warriors and crafts people enjoy safety behind the walls.
Within the 11Arches Park you can also take a walk through the immersive Maze of Fame, the show in the library being full of well-known characters, and the Animal Croft where you can admire the many animals that star in Kynren itself.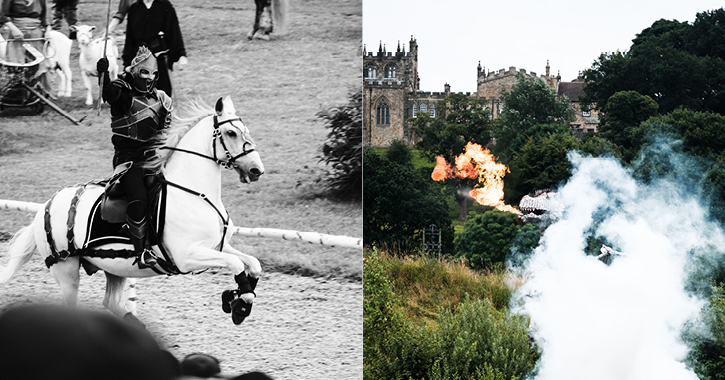 The main event at 11Arches Park is the original show 'Fina and the Golden Cape' that kicks off at 4pm on the outdoor stage. The show is exhilarating and, for the first time being performed in front of a crowd, everything ran perfectly. I won't spoil too much of the show but, even at 32 years old, I absolutely loved it especially all of the horse-skills including jousting, stunts and chariot racing. You know it must have been good for the whole crowd to give a standing ovation!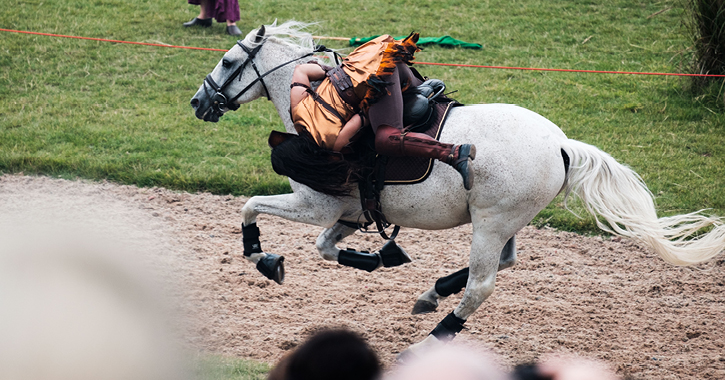 Overall, the 11Arches Park was really good and I'd highly recommend visiting during the day especially those with younger children.
Between the end of Fina and the Golden Cape at approximately 5pm, we had a gap of a few hours before Kynren commenced. We quickly nipped home, refreshed before making our way back, again on the shuttle buses. I did however forget a rain coat which, and you'll thank me for this, should be taken no matter what the weather says!
After grabbing some food, we made our way to our deluxe seats with a perfect view of the outdoor stage ahead of the 8:45pm start time. Within seconds of the start, I knew the show would be out of this world. Under the shadow of Auckland Castle, we watched young Arthur take an almost 8,000 strong crowd on an unbelievably epic and breathtaking quest through time.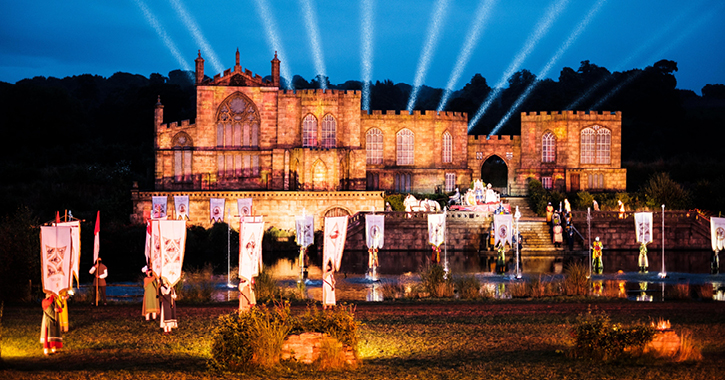 As I mentioned earlier, a rain jacket would have come in handy as, despite it being a lovely evening in early August, the heavens opened and it absolutely chucked it down. The rain didn't dampen our spirits though, Kynren was far too good to concentrate on anything else. An entire 2,000 year tale of England, from the Romans to monarchies and civil war to the two world wars, the show was gripping. It was brought to life by a 1,000 strong cast plus many animals (who knew that sprinting sheep could bring such laughs to the crowd?) and I can honestly say Kynren was one of the best shows I have ever seen.
Kynren has absolutely everything you could want from a live-action show on this scale; stunts, plenty of horse-skills, flames and fireworks. It was the story itself however and the way the tale seamlessly skips from one historic moment to another that sets this apart from anything else out there.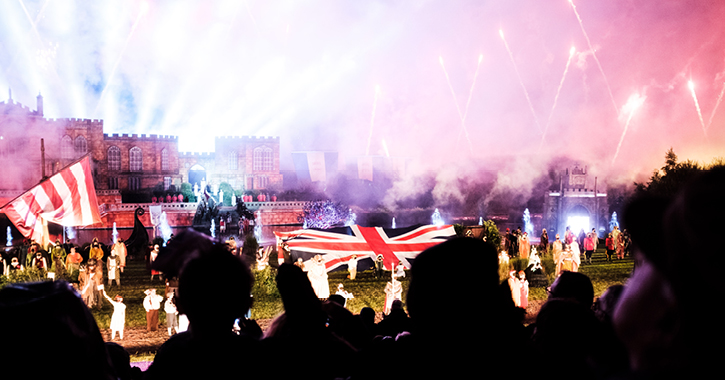 The only thing that disappoints me is that it took me this long to go to Kynren. My family are now going to come up to Durham especially to visit Kynren and, if you haven't been yet, what are you waiting for? Kynren is not only one of the best things to do in Durham, it surely has to be seen as one of the best things to do in England.
Follow Jamie on Instagram, Facebook or Twitter
View Jamie's website
Related
1 Comments