You may not be able to visit Durham in person this half term, but we still have lots of ways you can experience Durham from home.
You'll find lots of ideas to make this half term feel different to the rest of the long lockdown weeks, with fantastic online events and activities the whole family can enjoy.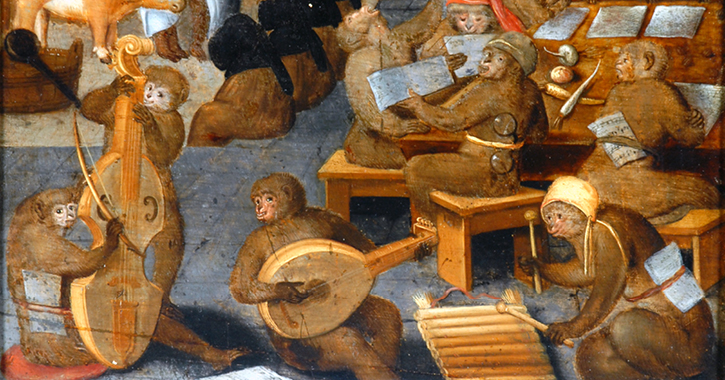 A Day In with The Bowes Museum: live virtual Family Fun Day.
The doors of the Bowes Museum maybe closed at the moment, but there's still plenty of fun to be had this half term, with a full week of online family entertainment to enjoy. From online arts and crafts videos, mystery art challenge, and online quiz for 13 to 25 year olds.
Join the museum on Saturday 20 February for a live virtual Family Fun Day, where you can log in from home and join Julia from the museum Education Team. Julia will show you how to create crafts inspired by different items from the museum's collection, including a monkey puppet inspired by a painting called A School of Monkeys.
All you need to do to join in is register online by Friday 12 February and you'll be sent a free craft kit containing everything you'll need on the day, except scissors.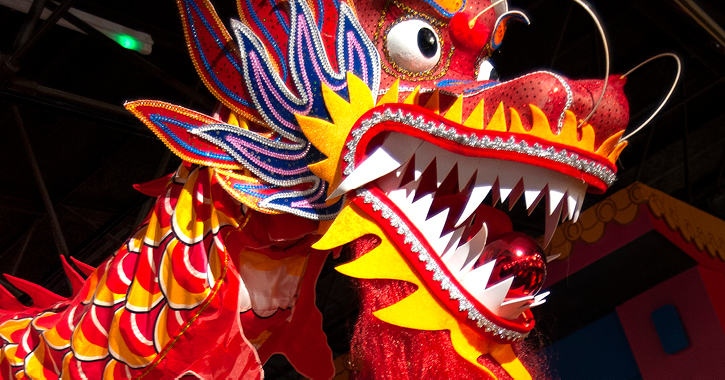 Celebrate Lunar New Year
Celebrate the Year of the Ox – the 2021 Lunar New Year which begins on Friday 12 February. Durham University's Oriental Museum has a whole host of activities and events to enjoy online. From online community performances, crafts, games, stories, to recipes to try out at home and more!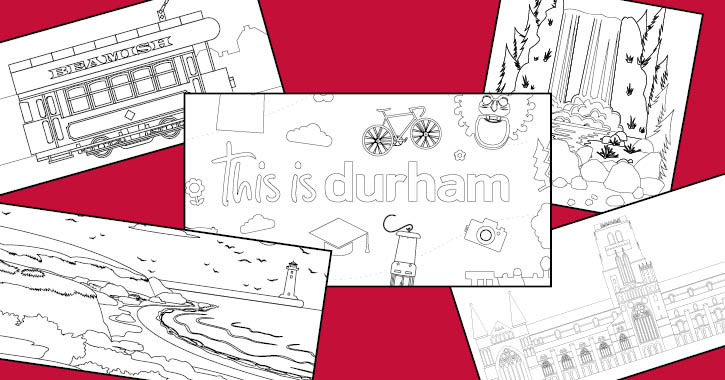 Colour in your favourite places in Durham
Make your days at home more colourful with our free printable colouring pages. These downloadable sheets feature iconic places and attractions from across the county, including Beamish Museum, High Force Waterfall, Durham Cathedral and the Durham Heritage Coast.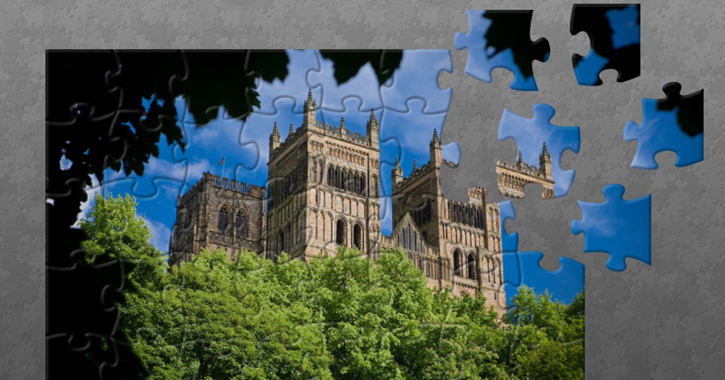 Free online jigsaws
The perfect activity for those rainy days. Take your pick from different jigsaws, from 40 pieces up to more challenging 250-piece puzzles, all of which feature iconic Durham locations.
Each jigsaw has a timer, so you could challenge each other and see which family member can complete the puzzle in the fastest time.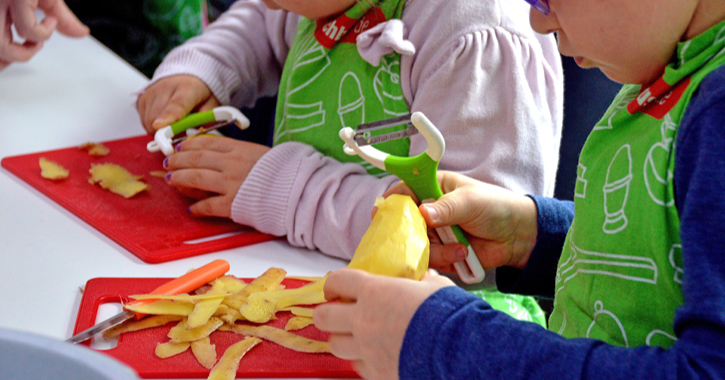 Get creative in the kitchen with our delicious #tastedurham recipes
Enjoy a taste of Durham at home this half term and quality time together cooking with the kids. Take your pick from easy to follow #tastedurham recipes, including delicious soups packed full of tasty local produce, tasty breakfast smoothies and flavoursome recipes created by Damien Broom – Seaham Hall Hotel's Head Chef. The kids can follow along at home by watching step by step videos or reading the recipes online.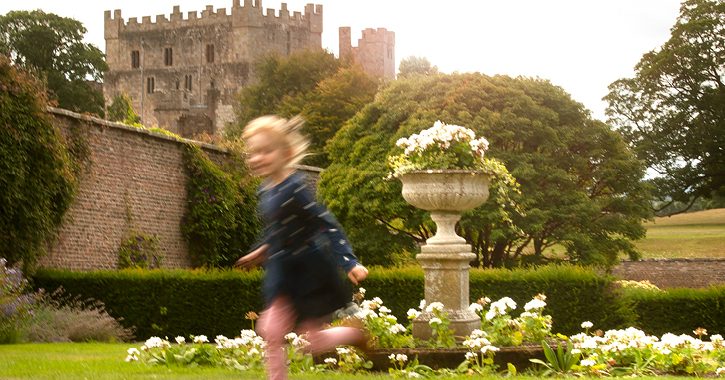 Online scavenger hunt at Raby Castle
Families may not be able to visit Raby's Castle Deer Park and Medieval Walled Gardens this half term, but you can still enjoy their popular Scavenger Hunt without leaving home!
Download the Scavenger Hunt activity sheet and see how many hidden treasures you can spot as you watch the video and explore the castle's 200 acre Deer Park and Gardens.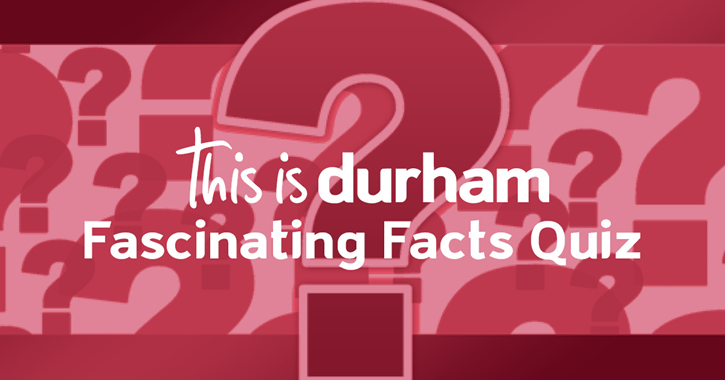 Put your knowledge to the test
Challenge your family and see who knows the most about Durham's many attractions, outdoors, events and incredible hertiage with our online fascinating facts quiz.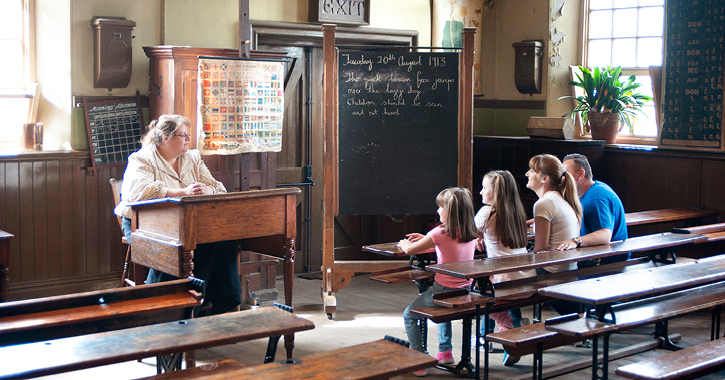 Visit your favourite museums and attractions online
The doors of Durham's incredible attractions, museums and galleries maybe closed this half term, but you can still pay them a virtual visit.
Hop on board a carriage ride through Beamish, The Living Museum of the North's grounds, try out a 1950's hair do, or even enjoy a sing-along. There's lots of ways to enjoy Beamish from Home.
Explore Locomotion's amazing collection of steam powered engines and relics from the nation's railway past online, hear the incredible story of St Cuthbert and themed crafts with Durham Cathedral or go on a virtual adventure through Palace Green Library's special collections with Journeys: Reading the World exhibition.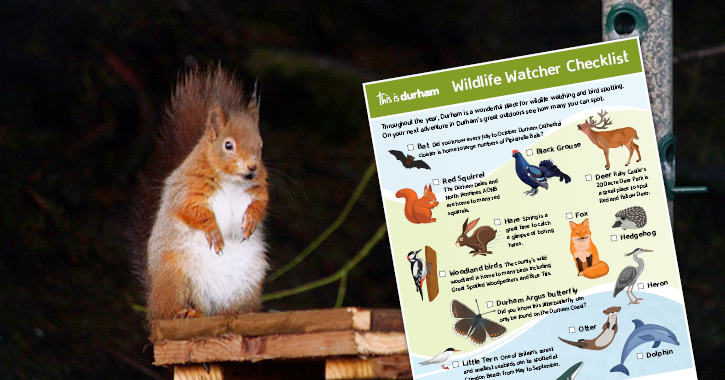 Wildlife Watcher Checklist
No matter what the season, if you explore Durham's great outdoors you're sure to find incredible fauna and flora. If you live locally in Durham, make your outdoor daily exercise even more exciting with our wildlife watcher checklist, and see what wildlife and nature you can spot on your daily lockdown walks.
Check out our online Nature and Wildlife Calendar to see what plants and animals you can expect to see this time of year and download our wildlife watcher checklist to see how many you can start checking off during half term.
Don't worry if you don't check all the wildlife off this half term, you'll be head out throughout the year and check off even more, as some can only be spotted at certain times of the year, in certain locations.
For more ideas on how you can explore Durham from home this half term check out our virtual visit page >
Related
0 Comments