With less than a week to go before Lumiere, we caught up with festival producers Artichoke about this year's 10th anniversary edition.
Lumiere 2019 marks 10 years since the festival first launched in Durham. This dazzling night-time spectacle has now become an unmissable fixture in the cultural calendar of the North East. For this special edition of Lumiere we are bringing back a selection of artworks from previous years. Alongside these familiar favourites, you'll find several new, exciting artworks by local and international artists scattered across Durham City.
The full programme features 37 installations but here's a taste of artworks you should look out for at the festival: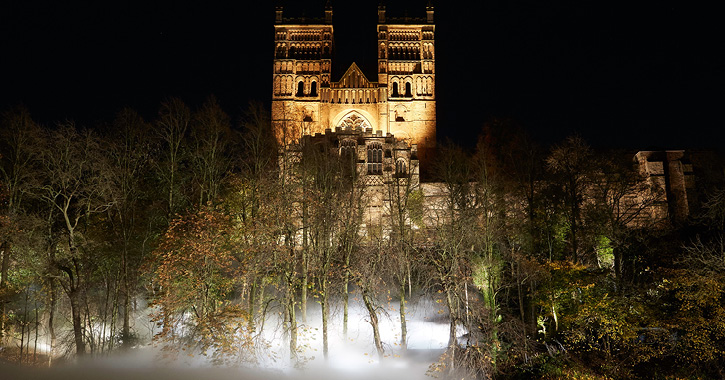 Fogscape #03238, Fujiko Nakaya (Japan) & Simon Corder (UK)
Fujiko Nakaya has been transforming public spaces around the world for over half a century
with her ephemeral fog sculptures. An original commission for Lumiere 2015, Fogscape #03238 returns to cloak the riverside in plumes of ghostly water vapour. By bringing the clouds down to the ground, the artist hopes that people will be reminded of their own role in climate change.
Fujiko Nakaya produced the world's first fog sculpture in Osaka, Japan in 1970, by shrouding the roof of the Pepsi pavilion with artificially-produced fog. Since then she has created more than 90 of these immersive installations in cities and national parks across the world.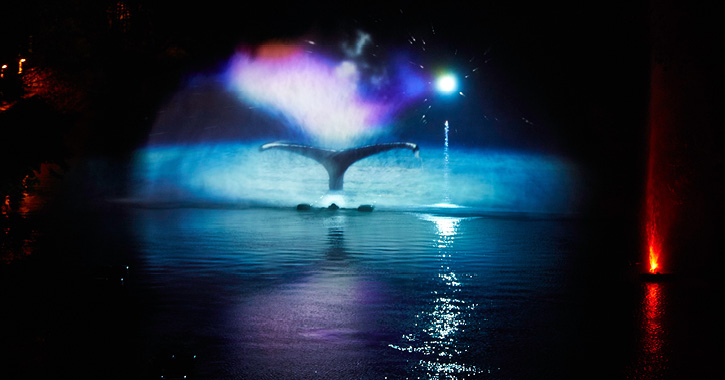 Mysticète, Top'là Design/Catherine Garret (France)
Catch a glimpse of a colossal Baleen whale resurfacing upstream near Pennyferry Bridge. Top'là's remarkably life-like 3D water-screen projection of this endangered species makes a splash at Lumiere again this year. Mysticète majestic presence reminds us of the vulnerable beauty of nature and our duty to protect the Earth's creatures, a message that's more pertinent now than ever before.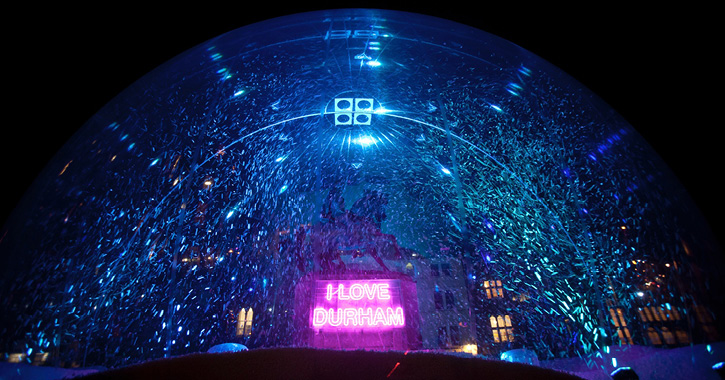 I Love Durham, Jacques Rival (France)
The giant glittering snow globe I Love Durham is an intervention on a public statue of the 3rd Marquess of Londonderry. Known to generations in Durham as 'the man on the horse' it is no stranger to controversy. The Eton educated MP was considered a brutal oppressor of the miners employed in his pits.
An original commission for Lumiere 2011, the snow globe will make a spectacular return to Market Place. The Marquess will be transformed into a larger-than-life figurine, adorned with the pink neon words, 'I Love Durham'. Audiences will see 'the man on the horse' disappear in a billowing blizzard, just like the snow globes many of us enjoyed as children.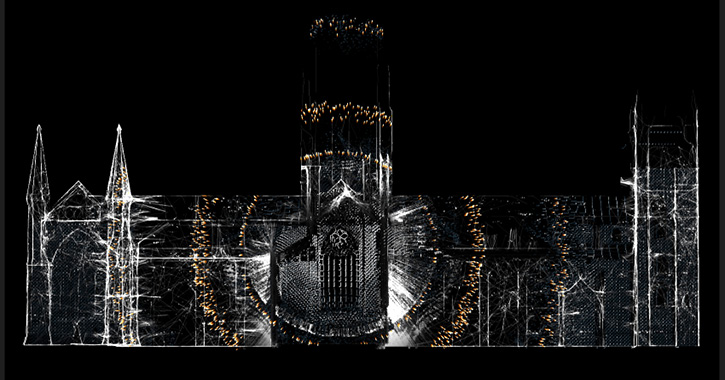 Stones, Tigrelab Art (Spain)
Stones is a shape-shifting video-mapped projection that will animate Durham Cathedral. This new commission will highlight the significance of the building as both an iconic historical structure and a modern symbol for the city.
A special soundtrack will constantly change and evolve, raising through a crescendo that moves in symphony with the spirituality of the Cathedral. This piece is interactive and some visitors will get the chance to change the visuals through one of the stone tablet controllers that accompany the piece.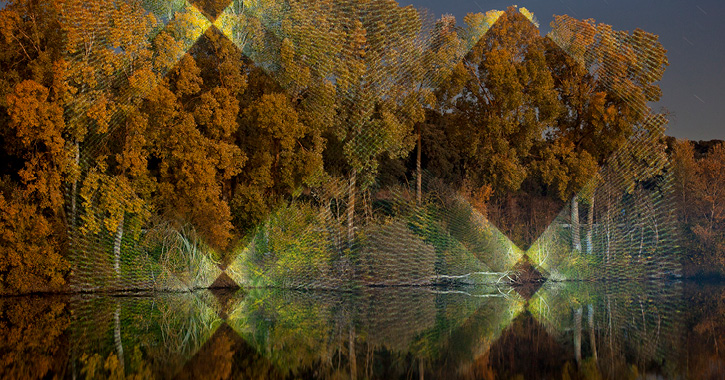 Geometrical Traces, Javier Riera (Spain)
Geometrical Traces will bathe Durham's riverside foliage in geometrical light. The projection is a new commission for Lumiere that will illuminate the trees on the banks of the River Wear with computer-generated patterns, which were created using the Fibonacci Sequence and other mathematical patterns found in the natural world.
Javier Riera views geometry as a language capable of describing the veiled rhythm of nature. This artwork aims to create a deeper connection between the audience and the natural environment, highlighting hidden locations and drawing attention to the many layers that make up our world.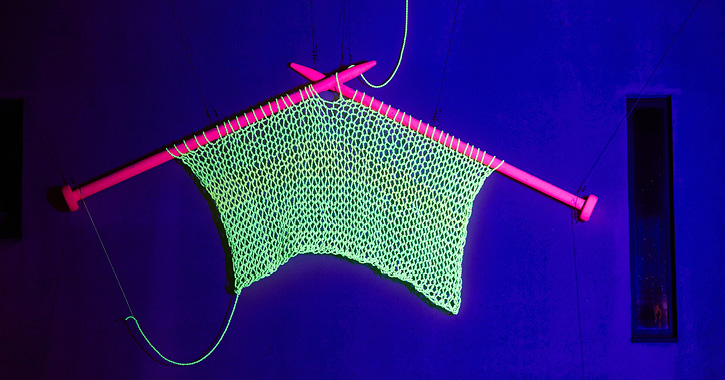 Big Knitting, Victoria MacLeod (UK)
This set of jumbo knitting needles and luminous wool returns to adorn an unsuspecting Durham City wall. Victoria MacLeod knitted her winning 2015 BRILLIANT artwork using drainpipes and neon rope.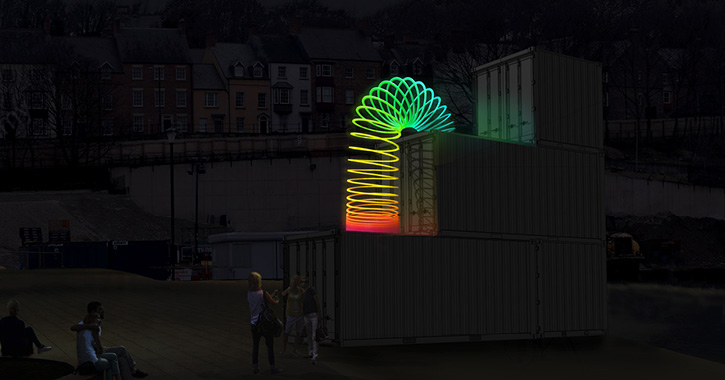 End Over End, Lucy McDonnell (UK)
End Over End is one of this year's winning BRILLIANT artworks and is a giant, glowing toy slinking down into the city. Milburngate will be transformed into a nocturnal playground by a super-sized version of a toy that enchanted many of us as children.
Each coil of the oversized spring is illuminated in turn, creating the familiar flowing form of a toy tumbling into the shadows. Inspired by the artist's children's toys, End Over End will playfully subvert our sense of scale.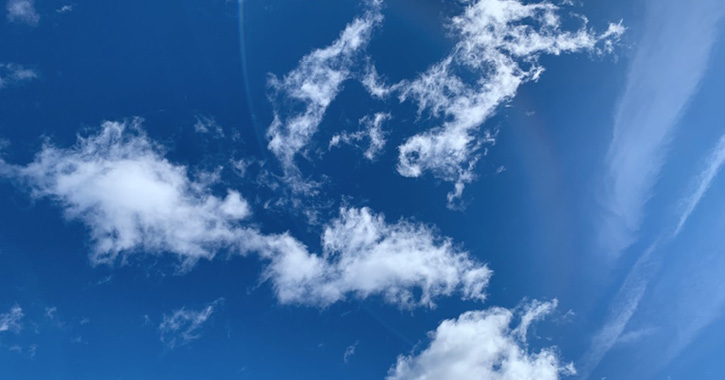 Blue Skies, Penelope Payne (UK)
Another of this year's winning BRILLIANT artworks, Blue Skies will bring a slice of summer to wintry Durham. This projection installation reimagines the underside of Milburngate Bridge as a balmy summer's day. If you look up, you'll see clouds drifting across the sky overhead and listen out to hear the sounds of birds singing and insects buzzing.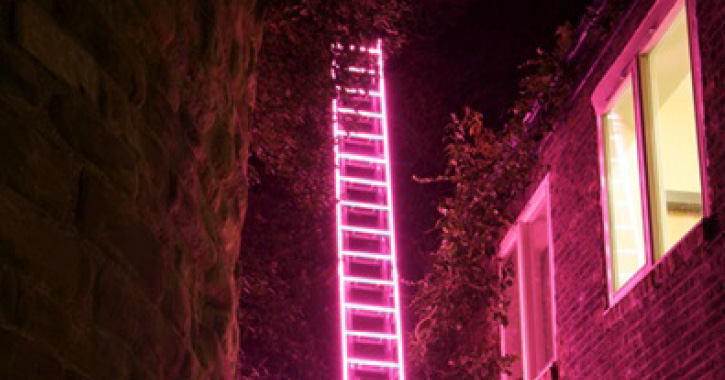 Echelle, Ron Haselden (UK/France)
This fantasy escape route was part of the first ever Lumiere in 2009. A secret stairway to heaven, Echelle will disappear like a dream into the vegetation above. This pink neon ladder will once again be situated in a quiet yard next to Saddler Street.
Related
0 Comments