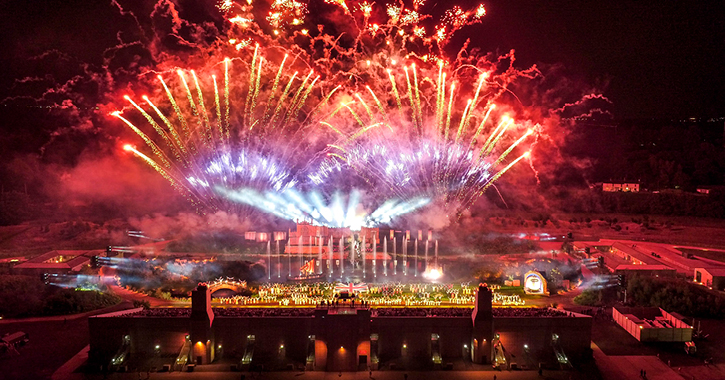 A Viking village, complete with cookhouse, cottages and a working blacksmith's forge, has been recreated as part of Kynren - the spectacular live outdoor theatre production in Bishop Auckland.
Taking place every Saturday from 29 June to 14 September*, Kynren – an Epic Tale of England is a multi-award winning production featuring a 1,000-strong cast and crew, performed on a gigantic 7.5-acre stage just outside Bishop Auckland.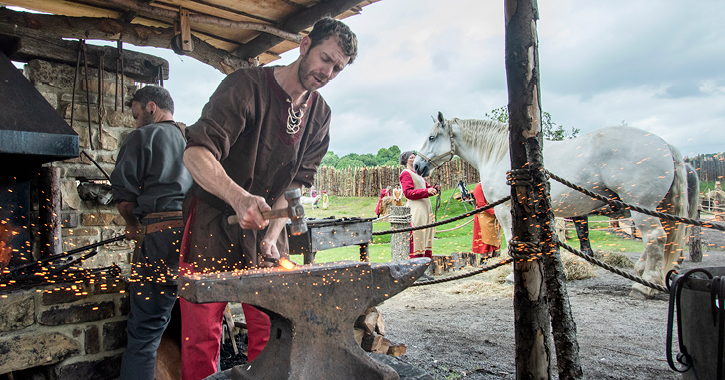 The show magically transports audiences back through time on a stunning journey through 2,000 years of English history and legend; from Boudicca and King Arthur to Queen Elizabeth I and the English Civil War on to Queen Victoria's Diamond Jubilee and both World Wars.
As part of the new production, which celebrates the Year of the Viking, audience-goers will be able to wander through an authentic recreation of a traditional 9th century village as part of a pre-show experience.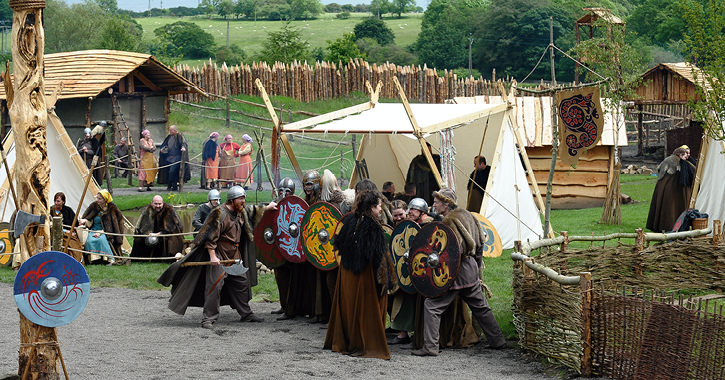 "We wanted to create a whole new aspect to the Kynren experience and the village provides a really immersive way for audiences to travel back in time and prepare themselves for the adventure to come," said Anna Warnecke, Director of Cavalry and Estates.
"There will be the chance to watch the villagers go about their daily lives, visit the cookhouse, see them tend to the animals, prepare meals and chat to the blacksmith at work in his forge," she added.
Younger visitors will also have the opportunity to have their photos taken with some of the Viking warriors as they return from battle.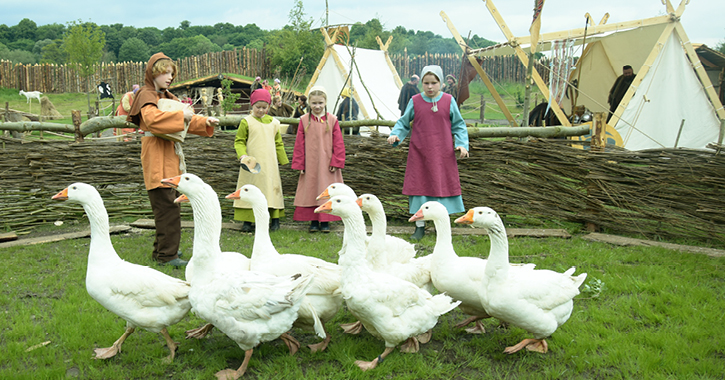 In a bid to make the village as authentic as possible Kynren has even brought in a clutch of rare Icelandic chicks which were originally bred by Vikings and can trace their origins back to the 9th century.
They are part of a menagerie of animals featured in the show including 33 performance horses, donkeys, sheep, geese, goats and cows.
To book your tickets for Kynren click here >>
All tickets are sold on a first come first served basis so book early to secure the best seats.
*No show on Saturday, 3rd August 2019.

Related
0 Comments