The 1950s is being brought to life with the opening of the first building in a 1950s Town at Beamish, The Living Museum of the North.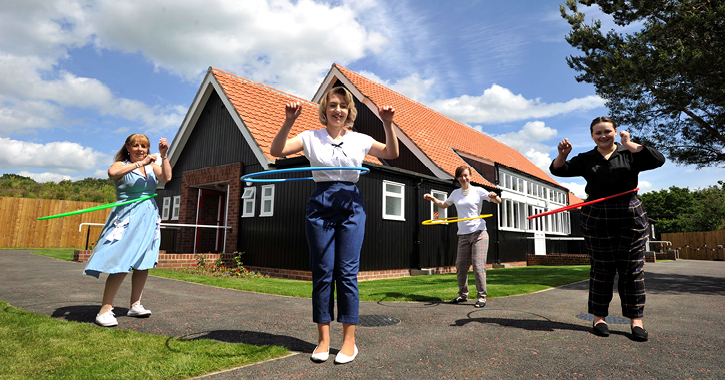 The 1950s welfare hall will officially open on Saturday, 22 June during a weekend of celebrations.
The exhibit is a replica of Leasingthorne Colliery Welfare Hall and Community Centre, near Bishop Auckland, which opened in 1957. Beamish worked closely with the community members at the original hall – now known as Coundon and Leeholme Community Centre.
The original Leasingthorne Colliery Welfare Hall and Community Centre was funded by the Coal Industry Social Welfare Organisation, which provided welfare facilities for miners. The miners would pay a weekly contribution towards the hall from their wages.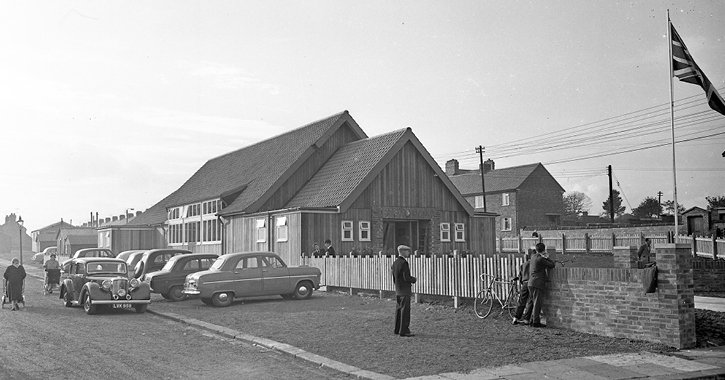 The hall will host a packed programme of1950s activities for visitors to enjoy throughout the year, including music, dancing, crafts, keep fit and amateur dramatics.
Visitors can can also pay a visit to the 1950s drop in NHS clinic, where you can find out what support new mothers were provided by the newly formed NHS in the late 1950s.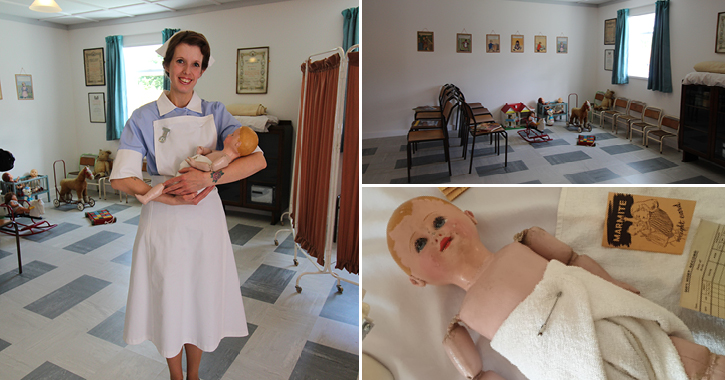 The 1950s welfare hall will be officially unveiled this Saturday 22 June, with a grand parade from the museum's Events Field at 1pm. The parade will pass through the 1900s Town to the hall, followed by the opening ceremony, including speeches and a tribute to the Leasingthorne miners, read by Coundon and Leeholme Kids 2gether Youth Club. Followed by 1950s music, entertainment and activities.
Celebrations will continue on Sunday 23 June, with more 1950s fun including skiffle songs from Journey Skiffle Folk, a group from charity Journey, which has been working with Beamish. A tea dance will be held from 2.30pm to 4.30pm.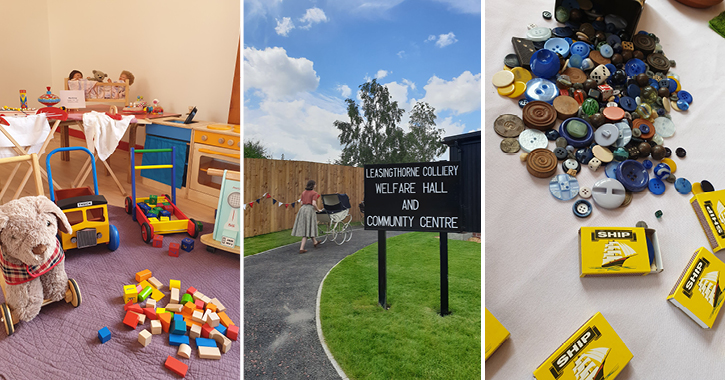 Beamish's 1950s Town will also include a cinema, houses, shops, café, fish and chip shop, hairdresser's and bowling green. Aged miners' homes will provide a centre for older people, including those living with dementia.
The Remaking Beamish project also features a 1950s Farm, bus depot, and an expansion of the Georgian area, including a coaching inn, where visitors will be able to stay overnight, and early industrial buildings, including Joe the Quilter's cottage, which opened in 2018.
Click here to find out more about the 1950s Welfare Hall Opening Celebrations.
Click here to find out more about Beamish Museum.
Related
0 Comments