Durham is famous throughout the world for its history and heritage. Why not make the most of it by staying at Hotel Indigo, a grade II listed boutique hotel in the heart of Durham City.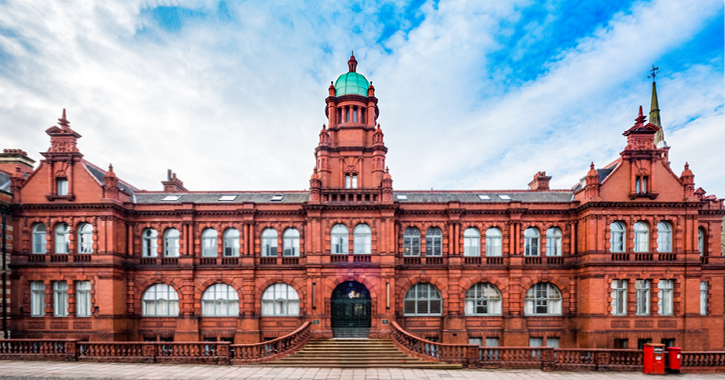 Durham City's newest 83 bedroom boutique hotel - Hotel Indigo with Marco Pierre White Steakhouse and Tinderbox Espresso Emporium Coffee House opened in spring 2018 after the £15m transformation of Durham's Old Shire Hall, where many of its original features have remained. Brass etchings line the lobby walls, marble titles adorn the floors along with stunning stain glass windows.
Opened as the headquarters of Durham County Council in 1898, the Old Shire Hall was the creation of two young local lads – 22 year old architect Harry Barnes and 21 year old engineer Frederick Coates of Sunderland and Hartlepool. From the very beginning the imposing red brick building had its admirers and its critics – it was described by the local press as 'exceptionally fine' and 'a grotesque monstrosity' by another commentator.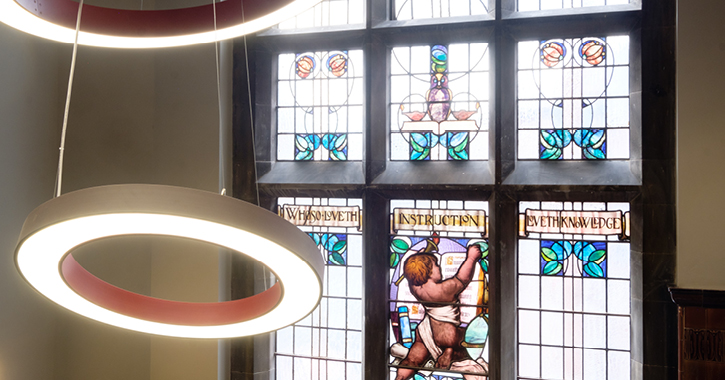 Throughout its history, the Old Shire Hall has changed from council headquarters to Durham University administrative offices and now a modern city centre boutique hotel. The bold Victorian building blends stylish modern décor with original features, where guests can enjoy a relaxing break inside stunning interiors.
Remaining historic features include the Edwardian glazed tiling from 1905, marble columns, wood panelling and jewel coloured stained glass windows, right down to an old safe which now forms part of a desk in the coffee shop.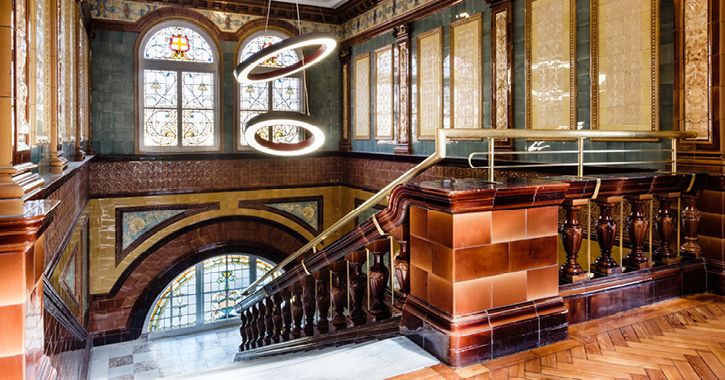 One of the most decorated rooms, the circular former council chamber, has been converted into the Marco Pierre White Steakhouse and Grill, a 100-cover restaurant with adjacent cocktail bar, where guests can relish traditional and imaginative cuisine.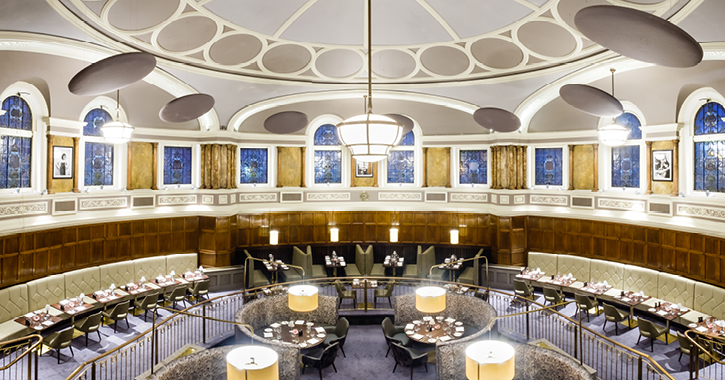 The old university offices are now transformed into elegant bedrooms, which have an academic or cathedral theme reflecting Durham's history, furnished with bespoke prints and textiles, along with spa bathrooms and unique Cathedral views.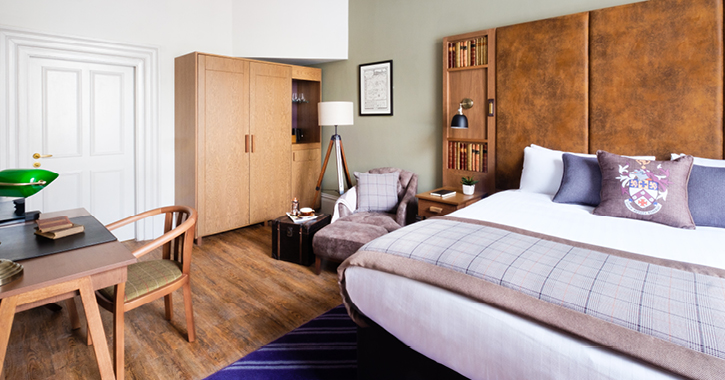 Just a stone's throw away from the UNSECO Durham Cathedral and Castle World Heritage Site, Hotel Indigo is prominently positioned on the picturesque Old Elvet Road opposite Elvert Bridge in the historic heart of Durham City, making the hotel the perfect base to explore the city.
Related
0 Comments