To celebrate English Tourism Week, UK travel bloggers 'Twins that Travel' aka Claire and Laura Jopson spent a whirlwind weekend in Durham, from city to countryside and coast. The twins experienced the very best Durham has to offer and even met up with Durham's very own Tourism Superstar…. Richard Darlington of Hall Hill Farm.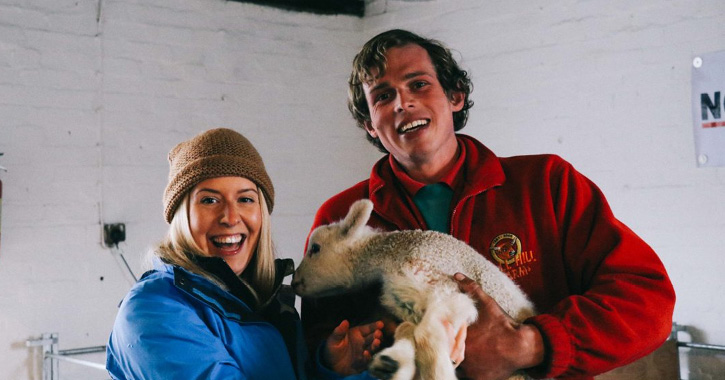 *image credit Twins that Travel
The twins visited Richard at one of the busiest times of the year for any Shepherd, lambing season (made even more challenging by the recent visit of Storm Emma) and got to experience first hand a day in the life of an English Tourism Superstar...
Arriving on the farm on a damp, misty morning, Richard assures us that normally you can see for miles; the shape of the North Pennines visible in the background. Today, however, a thick fog hangs over the fields: the animals faint, grey silhouettes on the horizon. Somewhere, the sound of a loan lamb rings out.
Bordering the wilds of the Durham Dales, Hall Hill Farm has been in Richard's family since 1925. Operating not only as a working farm, it is also now an award-winning tourist attraction – welcoming some 75,000 visitors a year. Offering access to freshly hatched, buttercup yellow chicks; wobbly lambs; jumping goats; alpacas; gobbling turkeys; pigs; donkeys, two wallabies and the farm's famed Sheep Races, Hall Hill Farm boasts one bona fide celebrity: Richard.
"I don't have a passport, so I've never been abroad", Richard explains as we enter the farm's mist-shrouded yard. "But, I don't need to. I just want to make sure the farm is a success and that visitors enjoy themselves. Plus one of my favourite things to do is just to go walking. You don't need to go far for that".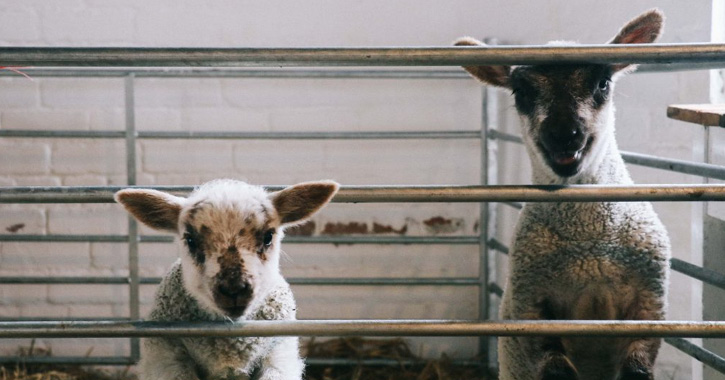 *image credit Twins that Travel
Whilst the rest of us are glued to our phones, Richard is living a (very) real life – hunting for snow hidden sheep and overseeing the creation of the "Mercedes Benz" of his farm: the new indoor soft play area. "I'm most proud of that and maybe my new visitor toilets," he says. "I'll let you try them out later if you're lucky".
It's this natural flair for business management, multi-tasking and innovation that has led this young farmer to become something of a celebrity in the English tourism world. Richard's recent awards include: the Northern Young Farmer of the Year, 2017; a finalist for a Visit England Gold Award, and now, a finalist in the national tourism superstar awards. "The young farmer award meant a lot as my Granddad had just passed away and it would have been nice for him to have been there. I think he'd have been proud".
"In this area of the country, Durham and upwards, there's so much to see and do that you don't need to go far. It's stunning". His enthusiasm is so infectious that it's difficult to disagree with him. Richard Darlington, you are a true tourism superstar.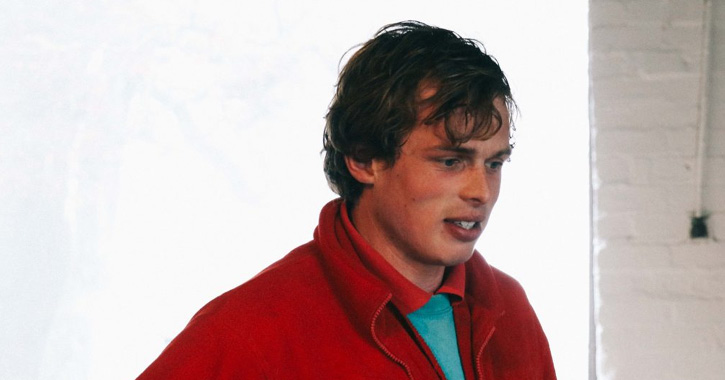 *image credit Twins that Travel
Twins that Travel visited Richard and Hall Hill Farm as part of their role as Visit England Ambassadors as part of the celebrations for English Torusim Week. To vote for Richard in the English Tourism Superstar Awards, please click here and to read the twin's full blog post click here.
Related
0 Comments