Although many people believe the New Year begins at midnight on January 1, the lunar year begins in February and Durham along with millions of people around the world will be celebrating this weekend.
Based on the lunar and solar calendars, the actual date of Chinese New Year varies and each year in the Chinese calendar is represented by one of the 12 animals of the Chinese zodiac. 2018 celebrates the Year of the Dog, and to celebrate this February, one of Durham's noisiest annual events returns to Durham City on Saturday 17th February.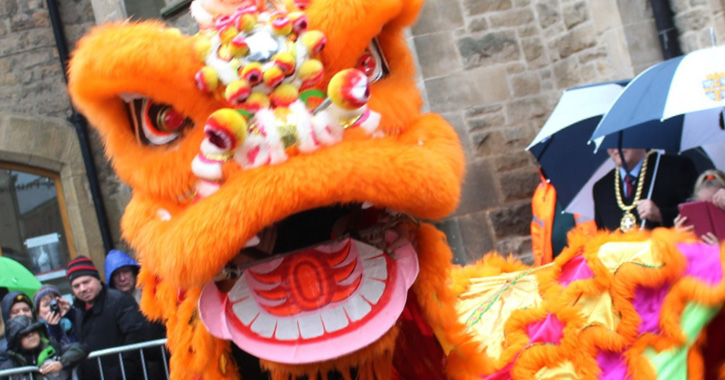 The traditional Chinese Lion dance, which together with the drum and cymbal accompaniment are believed to drive away bad luck and bring a fresh start, which will be performed by the Oceans Apart Kung Fu Club.
The traditional Chinese Lion Dance will take place at various location across the City including Durham Market Place, Prince Bishops Shopping Centre, Elvert Bridge and Framwellgate Bridge followed by a visit to Clayport Library at various times throughout the day, with the first dance taking place at 12.30pm* beginning in Durham Market Place.
There will also be Chinese New Year themed Arts and Crafts sessions in Clayport Library in Millennium Place from 2 to 4pm (£1 per child).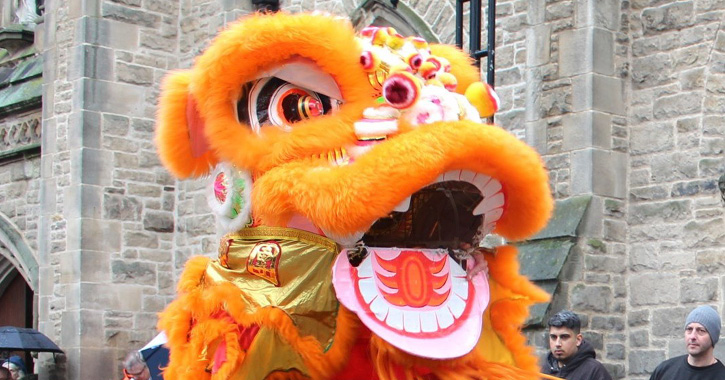 This year Durham's Chinese New Year celebrations coincide with Fire and Ice InDurham, so not only will visitors be able to enjoy the magical flame lit ice sculpture trail in Durham City but the final lion dance will be also be performed with a back drop of spectacular water fountains and flames at the Fire and Ice grand finale show in Market Place at 6.00pm*.
*Please note, timings are approximate and may be subject to change without notice.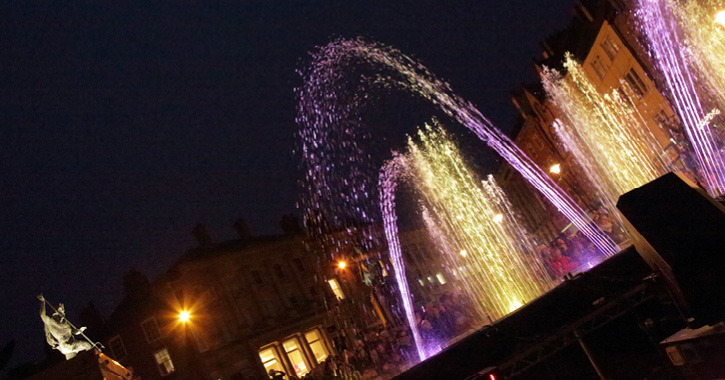 No visit to Durham City is complete, especially on Chinese New Year without a visit to the only museum in the North of England devoted entirely to the art and archaeology of the great cultures of Northern Africa and Asia, Durham University's Oriental Museum.
Celebrate the beginning of the Lunar New Year festivities by browsing the museum's world class collections from Ancient Egypt, West Asia, the Himalayas, and China to name but a few. Objects on display range in date from prehistoric to contemporary art works. See ancient Egyptian mummies, Chinese porcelain created for the imperial court, Japanese woodblock prints and head-hunting swords from Borneo!
Children can create their own fluffy dog to take home, celebrating the Year of the Dog on Friday 16th plus on the evening of Saturday 24th February, the museum will be holding a special late night opening to mark the Lunar New Year.
For one night only visitors will be able to see the Museum lit only by lanterns. Try fantastic crafts, sample delicious New Year food and drink, dragon dancing, listen to stories and go on a gallery hunt with the first 100 children receiving a free lantern.

Traditional New Year food such as spring rolls will be available to try and there will be a special performance by Durham University's Korean percussion group. Visitors can also try games, traditional paper cuts and calligraphy.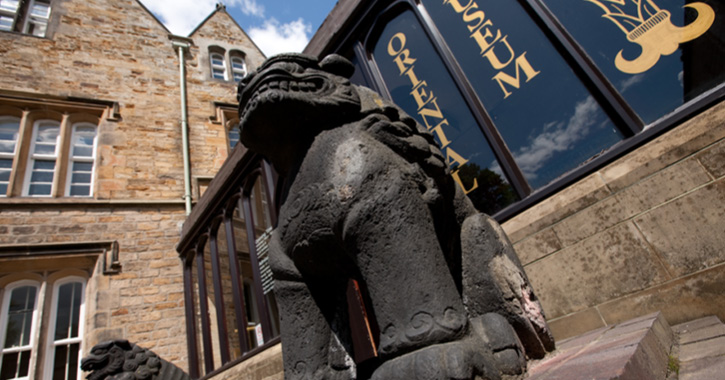 Related
0 Comments