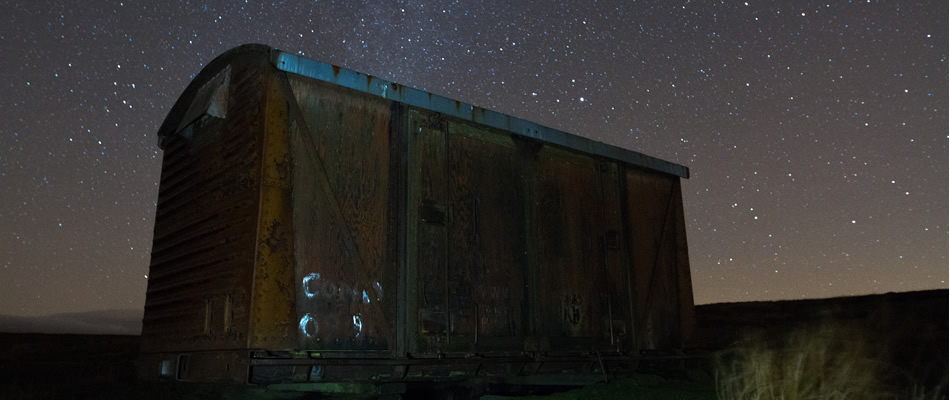 This October half-term, the North Pennines Area of Outstanding Natural Beauty is hosting their very first Stargazing Festival.
Celebrating the magnificent dark skies around the county, there's set to be a number of events taking place between 21 – 29 October that will fascinate both seasoned stargazers and amateur astronomers.
Across the festival, Allendale Village Hall will be hosting a pop-up planetarium, offering an immersive journey through the universe. Amateur astronomer Andy Gray is also set to guide you on a magical mystery tour through the galaxy at Bowlees Visitor Centre.
If you want to try and catch a permanent record of the night sky, Gary Lintern and his team will be giving a practical introduction to the art of photographing the night sky at Killhope Museum. Killhope will also play host to a skywatching event, where experienced astronomers will be on hand to help you get the most out of the night sky.
If you're looking to grasp the basics of stargazing, then BBC local radio regular Richard Darn will be letting you know what to expect from your upcoming experiences, letting you into the secrets of real astronomy (including how to spot those often-elusive Northern Lights) at Langdon Beck Hotel. If you don't own a telescope then don't worry, because Northern Experience Wildlife Tours' Martin Kitching will be letting you know how to enjoy the cosmos with a digital SLR or even a smartphone!
Experienced local astronomer Bruce Ferguson is headed to Frosterley's Harehope Quarry to guide you through the techniques needed to discover the wonders of the constellations, using the naked eye, binoculars and telescopes.
There's even the chance to build your own bottle rocket and test Newton's third law of motion by seeing just how high it can travel!

Where to stay during the North Pennines Stargazing Festival...
Here is a list of accommodation in the Durham Dales, or you can explore all accommodation across the county here.
For further help and advice contact Durham's official Visitor Contact Centre on 03000 26 26 26, email visitor@thisisdurham.com.
How to find out more?
Related
1 Comments