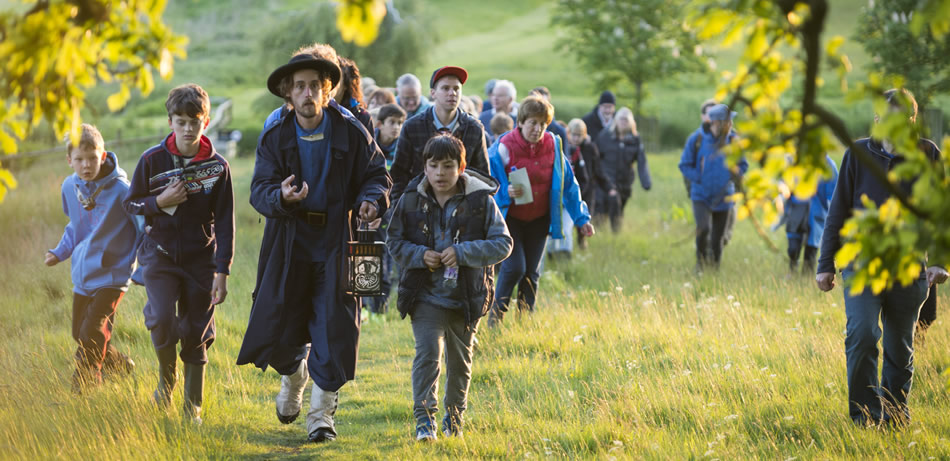 Theatre group Burn The Curtain are bringing an immersive theatrical experience to Hamsterley Forest in October.
The company have adapted Angela Carter's classic collection of stories, transforming them into 'The Company Of Wolves,' which will come to the forest between 12 – 14 October. The original anthology contained retellings of classic fairy tales, such as 'Red Riding Hood.'
Already well-known for producing shows where the audience become part of the theatre and action, Burn The Curtain have adapted Red Riding Hood's tale into an exciting adventure for both runners and walkers. The audience will be able to journey with the fairy tale heroine through the woods in the dark of night, watched by unseen eyes.
Burn The Curtain's Artistic Director Joe Hancock said: "Instead of a tiny village on the edge of distant mountains, our Red Riding Hood will walk and run through your local landscape, where wolves may also hide at night!"
Walkers can expect to journey between 2- 3 miles, while runners can tackle a 4 – 5 mile course. Come prepared for action in the dark with head lamps, running shoes and remember to keep an eye out for wolves!
Where to stay for The Company of Wolves...
Here is a list of accommodation in the Durham Dales, or you can explore all accommodation across the county here.
For further help and advice contact Durham's official Visitor Contact Centre on 03000 26 26 26, email visitor@thisisdurham.com.
How to find out more?
Related
0 Comments