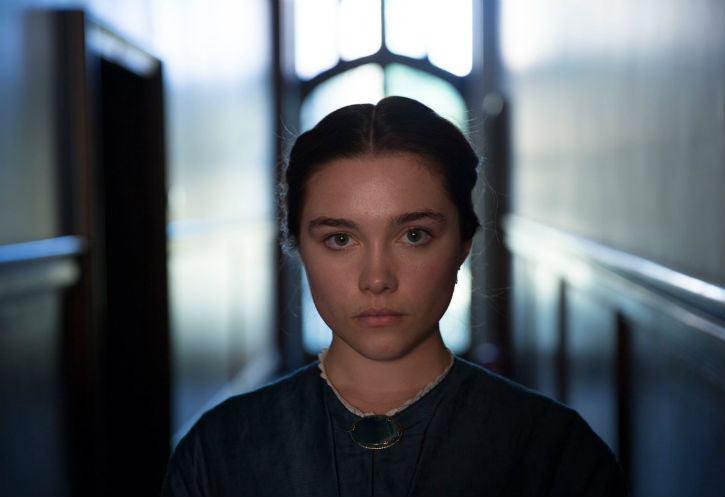 A new film set to open in cinemas this Friday has been shot on location in Durham.
The Lambton Estate in Chester-le-Street, a beach in the coastal town of Seaham and Cow Green Reservoir near High Force in Teesdale were all used during filming of Lady Macbeth.
You'd be forgiven for thinking of Shakespeare when hearing the name Macbeth, but this film is not the story of the villain who urges her husband to further her ambitions by killing a Scottish king. Instead, Florence Pugh, the acclaimed rising star from Oxfordshire plays the lead in a British retelling of a lurid Russian story from 1865 about a discontented, and ultimately violent, young bride.
Th film is being brought to the big screen by director William Oldroyd (who attended Durham University) and writer Alice Birch whose imaginations were captured by the Russian novella Lady Macbeth of the Mtsensk by Nikolai Leskov.
Though the film is loosely-based on the original 1865 Russian story, the setting has been moved from a provincial estate in tsarist Russia to North East England and tells the tale of Katherine who, stifled by her loveless marriage to a man twice her age, embarks on a passionate affair with a young worker on her husband's estate, with tragic consequences.
Whilst the film is set in neighbouring Northumberland, eagle-eyed viewers will notice that it was actually shot right here in Durham, at locations across the county. Back in 2015, a local crew of 35 people who were given free reign of the Lambton Estate, which is closed to the public. It's the latest production to be filmed at the ancestral home of the Earls of Durham, which was also used for BBC period drama The Paradise.
The Lambton Estate, which includes Lambton Castle and Biddick Hall is a unique venue that hosts weddings and events, as well as exclusive use for large groups for special occasions.
Speaking about filming at Lambton Castle, the director said "A lot of people seem to remember the safari park that used to be there and the Lambton Worm, but few people know of the actual estate".
Cosmo Jarvis as Katherine's lover said "We were so lucky to be able to use it. Because it's in the middle of Durham, Newcastle and Sunderland, it was easy for the crew to get to and, because it's closed to the public, we were able to set up a small studio there for the 24 days of filming. "The entire film was shot there, aside from a day on location at Seaham Beach, Gibside and Cow Green Reservoir in the North Pennines."
Lady Macbeth is in cinemas from Friday, April 28.
Related
0 Comments