We've taken a look at at what's coming up in 2017, and why you should choose Durham as the destination for your next short break.
1. Bishop Auckland Food Festival...
April 2017 sees the return of the county's biggest food festival where you can pick up a taste of Durham with a host of local producers showcasing the county's finest food and drink. The event takes place in Bishop Auckland in the Vale of Durham, around 11 miles south west of Durham City. Dates TBC.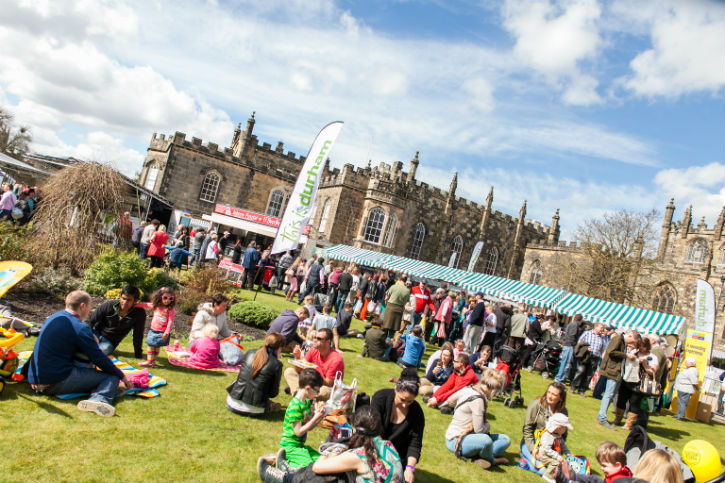 2. Test out your skills at the new watersports centre on the Durham Heritage Coast...
You'll soon be able to enjoy kayaking, canoeing, paddle boarding and much more at the new Activity Centre at Seaham Harbour Marina on the Durham Coast.
The centre is due to open in spring 2017, so keep your eyes peeled for more details.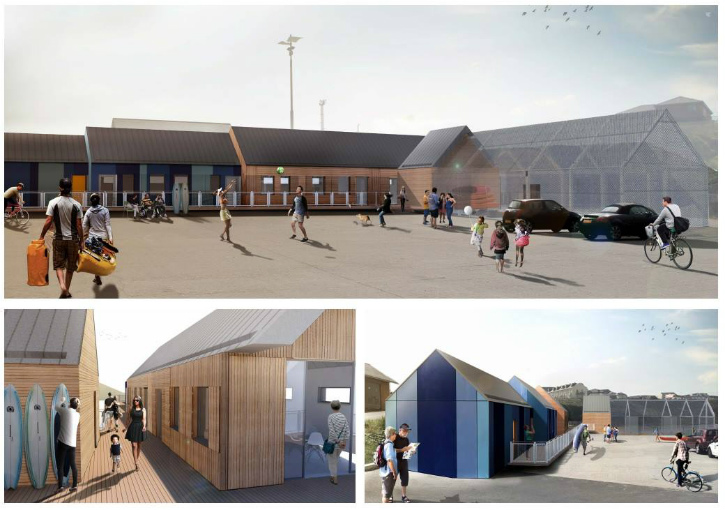 3. Reach for the Beach...
Hot on the heels of the new activity centre, the second Heritage Coast Festival will be taking place in summer 2017. Reach for the Beach will include a series of walks and activities to help you explore the beauty of the Durham Heritage Coast.
Plus don't miss the chance to see 1101, (locally knnown as Tommy) the impressive and hugely popular World War One statue in the harbour town of Seaham.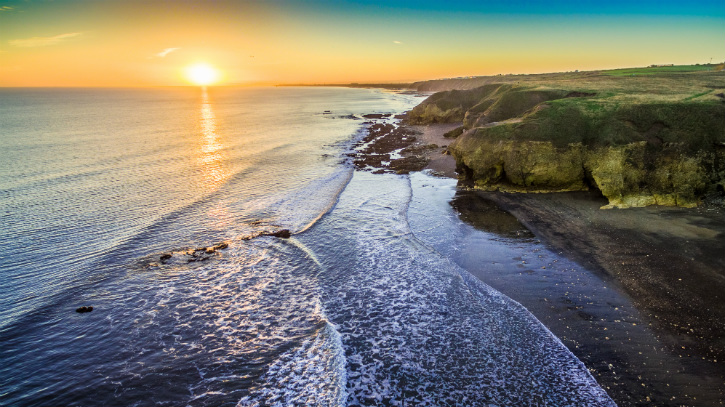 4. Celebrate the 20th anniversary of Harry Potter at Durham Cathedral...
Durham Cathedral has been a place of spiritual enlightenmnent for a thousand years, and is a must-visit on any visit to Durham City. It dominates the city skyline, and together with Durham Castle is a UNESCO World Heritage Site.
2017 marks 20 years since the first Harry Potter book was published, and 15 years since Durham Cathedral provided the setting for parts of Harry Potter and the Chamber of Secrets - keep your eyes open for a 'Durham Cathedral on screen' tour next year.
More TV programmes and films shot in Durham >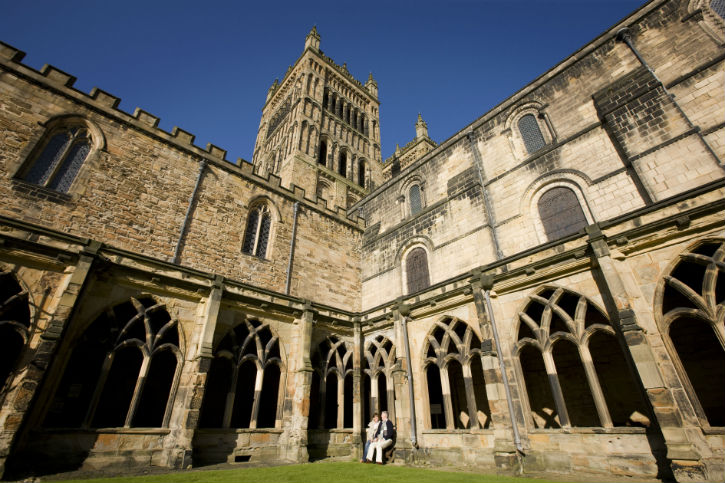 5. Step into 2,000 years of history at Open Treasure...
Visitors have been moved by Durham Cathedral's new world-class exhibition experience, Open Treasure, and in 2017 the rolling exhibitons will include the Cathedral's three issues of Magna Carta.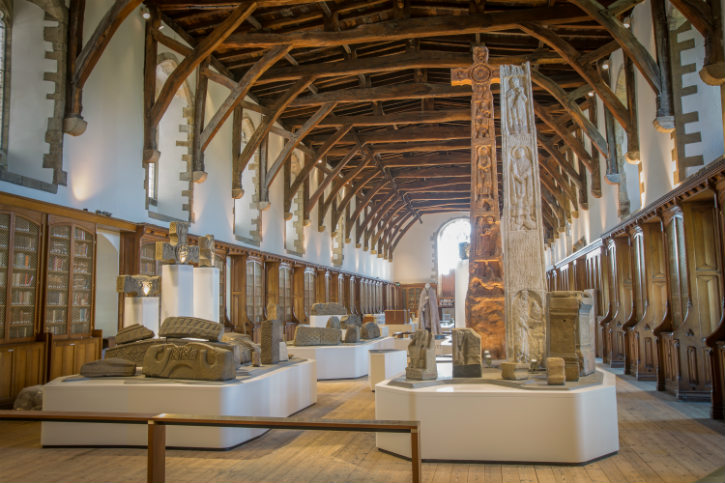 6. Celebrate 125 years of The Bowes Museum...
2017 sees The Bowes Museum in Barnard Castle celebrate its 125th anniversary with some of the best collections of fine and decorative arts in the UK and a varied exhibition and events programme. Visit the Museum website for more details.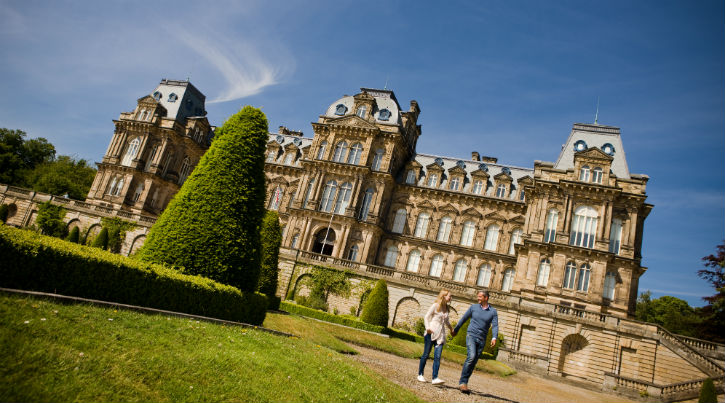 7. Explore our breathtaking landscapes...
If your type of holiday includes being outdoors then you'll be spoilt for choice in Durham. Walking and cycling are great ways to really take in the county's natural beauty. Find out why 19th Century painter JMW Turner returned to this area time and again - inspired by the breathtaking and unspoilt countryside views in the Durham Dales and North Pennines Area of Outstanding Natural Beauty.
Pack your hiking boots and discover hundreds of walking routes, set off on a food trail, or let the chain take the strain by hiring an electric bike as you explore this picture perfect landscape of valleys, hills, moors and rivers, all interspersed with charming villages and welcoming market towns.
Discover more about Durham's great outdoors >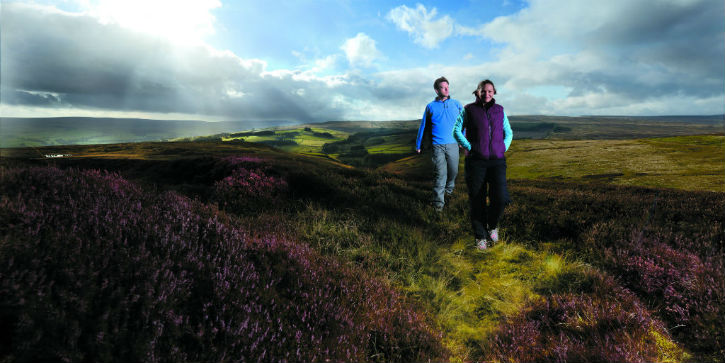 8. Pack your camera and explore Wharton Park...
Wharton Park in Durham City reopened in 2016 after some major restoration work. You'll get (arguably) the best view of Durham Cathedral from the Park, so remember to take your camera!
Get more info on Durham's parks and gardens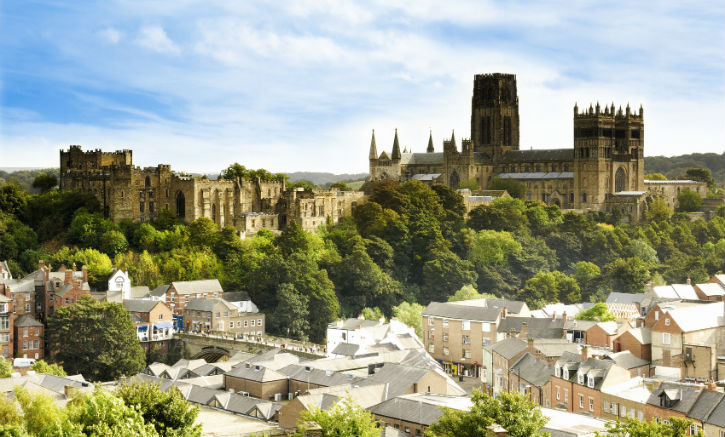 9. Get on your bike with Danny Hart...
Two-time UCI Downhill and MTB World Champion Danny Hart has taken over the Descend Bike Park at Hamsterley Forest. Hamsterley is one of the North East's premier mountain bike destinations, so whether it is high octane thrill seeking you are after on one of the extreme downhill courses, or a quiet cycle with your family, Hamsterley Forest has something for cyclists of all-abilities.
Download the latest map of the Hamsterley Forest mountain bike trail network here >
10. Be amazed by Kynren - An Epic Tale of England...
Durham isn't just a place for great days out, or nights are pretty spectacular too!
More than 100,000 visitors were wowed by season one of Kynren - An Epic Tale of England, which ran for 15 shows in 2016. And next year the open-air live action spectacular returns to Bishop Auckland promising to be bigger, better and brighter than before.
You'll be taken through 2,000 years of history in 90 minutes, all played out by a cast and crew that includes 1,500 volunteers, horses, sheep, goats, cattle, geese and ducks, plus life-size replicas of Norman longboats, steam trains, wagons and carriages.
Get more details on Kynren here >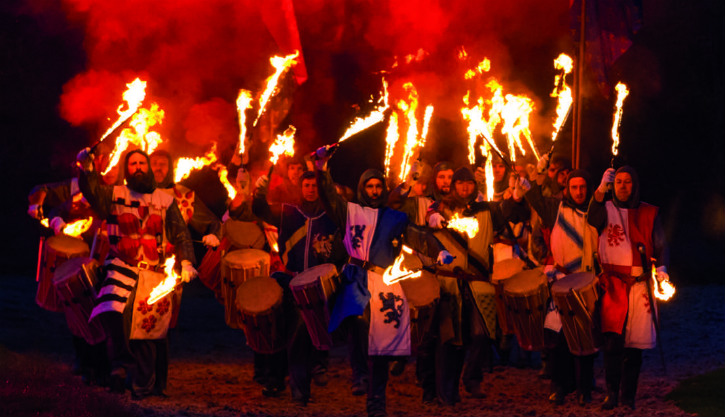 11. Step into the past at Beamish Museum...
Beamish is England's largest open air museum, and over the next four year is set to get even bigger, In 2017, building work is due to start on the Museum's expansion, which will include a 1950s Town and upland farm and a Georgian coaching inn where you will be able to stay overnight. The first of the new additions is due to open in 2017 and more than 30 new exhibits will be built over four years.
Recent openings also include an Edwardian Bakery, and a Chemists and Photographers in the 1900s town, so if you haven't visited for a while, or haven't been before, add it to your list for 2017.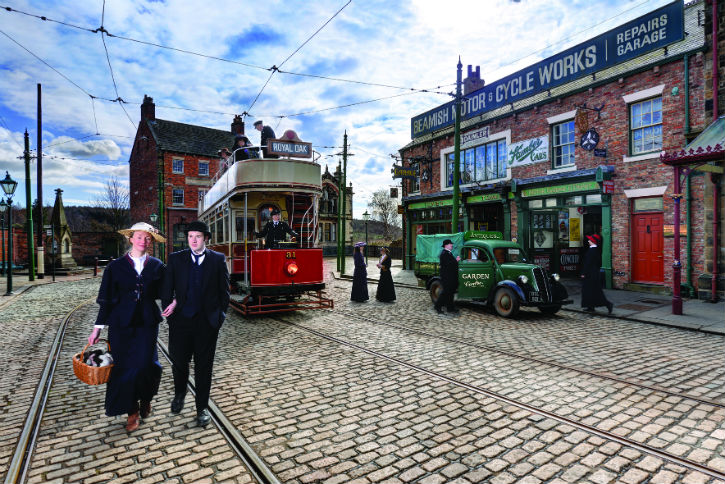 12. Enjoy a BRASStastic summer...
International acts bring Durham to life in the summer with the return of the Brass festival. Bands perform jazz, funk, classical, ska and traditional music during a packed programme of live entertainment running in July .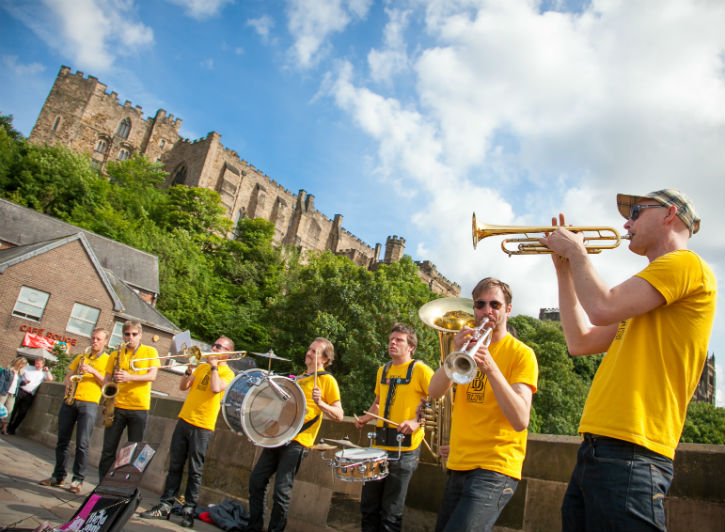 13. Follow in Ben Fogle's footsteps...
Earlier this year we welcomed adventurer Ben Fogle to Durham to explore the county's great outdoors. Ben took on a mountain bike challenge, went gorge walking, white water swimming and waterfall jumping in the Durham Dales, enjoyed a walk on the Durham Heritage Coast and tried his hand at paddle boarding!
Why not take inspiration from Ben and set off on your own adventure in 2017?
Watch the video to see what Ben Fogle got up to during his visit >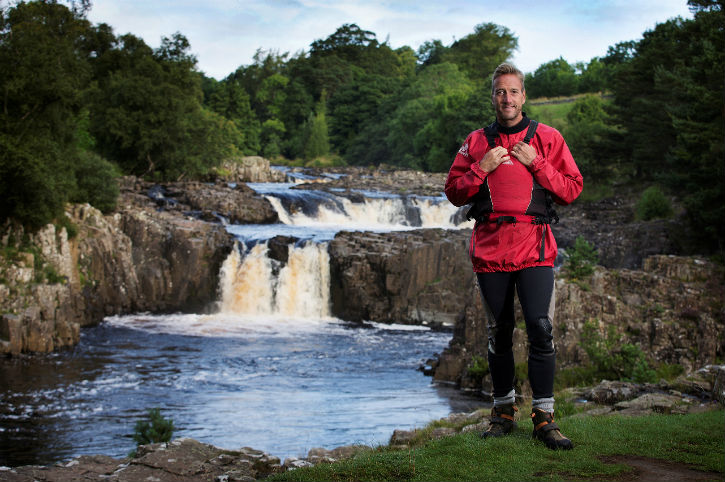 14. Discover the county's role in the history of the railways...
You'll find 70 vehicles on display at Locomotion, the National Railway Museum at Shildon, where you can even try a steam driver experience - plus don't miss the annual Steam Gala.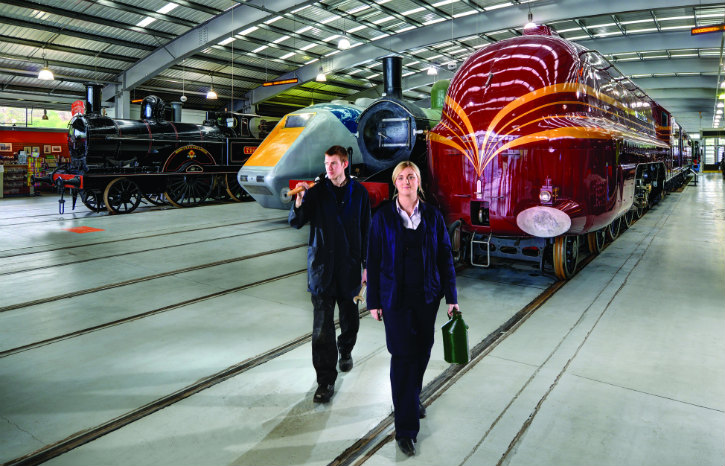 15. See international sport...
England take on the West Indies in the hotly anticipated rematch of the international T20 at the Riverside Stadium on 21 September 2017.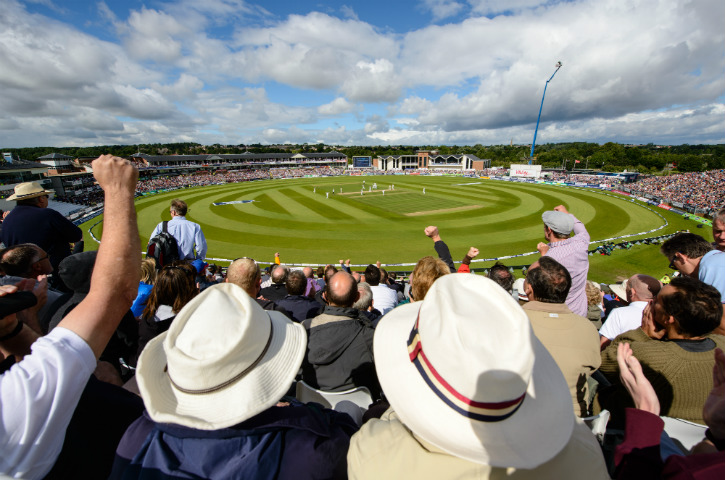 16. See Durham shine during Lumiere...
The UK's largest light festival returns to Durham in 2017 for the fifth time. Durham City will be once again transformed as artists from around the world illuminate the city in delightful and unexpected ways from 16-19 November.
Get more information on Lumiere Durham here >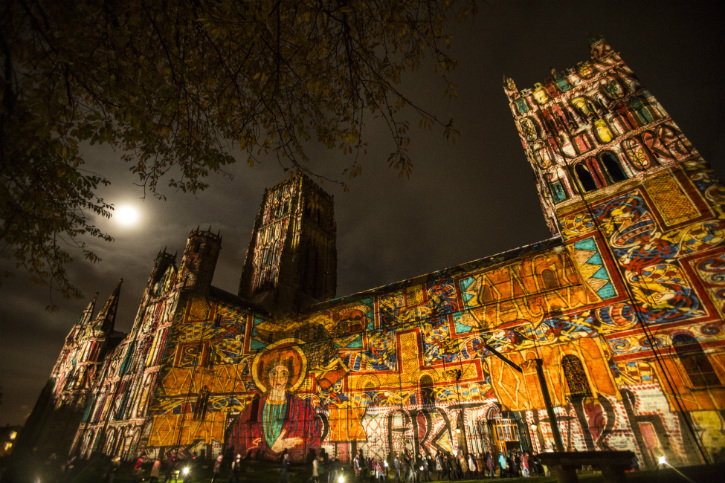 17. Enjoy a night under the stars...
Did you know that the North Pennines Area of Outstanding Natural Beauty has more nationally recognised Dark Sky Discovery Sites than any other part of the UK?
Enjoy a night under the stars and keep your eyes peeled for special events at a new observatory opening just across the county border in 2017.
Bowlees Visitor Centre - the 2016 Small Visitor Attraction of the Year - is the place to start, and has all you need to make your visit to the North Pennines a memorable one.
Plus, take a look at these fantastic stargazing events taking place at the new North Pennines Observatory and Hamsterley Forest.
More information on stargazing >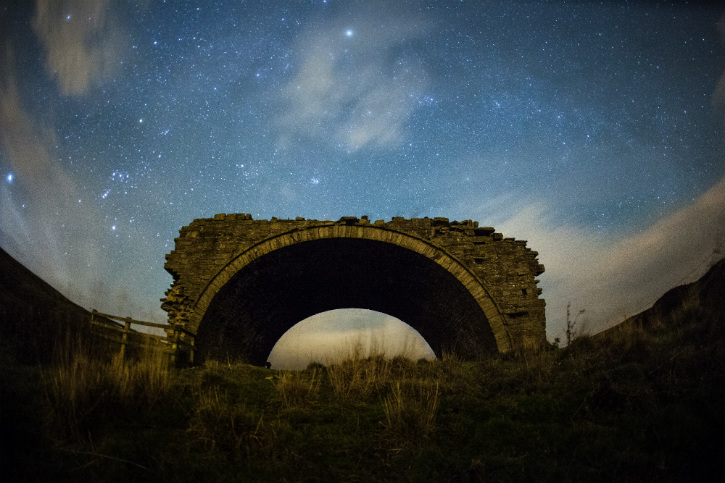 This is just a taste of why you should add Durham to the list of places to visit in 2017, for more ideas take a look at the links at the top of the page.
You'll find a wide range of accommodation in Durham across the website too, and if you need any further information don't hesitate to call 03000 262626 or e-mail the Durham Visitor Contact Centre.
Related
0 Comments