Elvet Methodist Church
Old Elvet
Durham
County Durham
DH1 3HL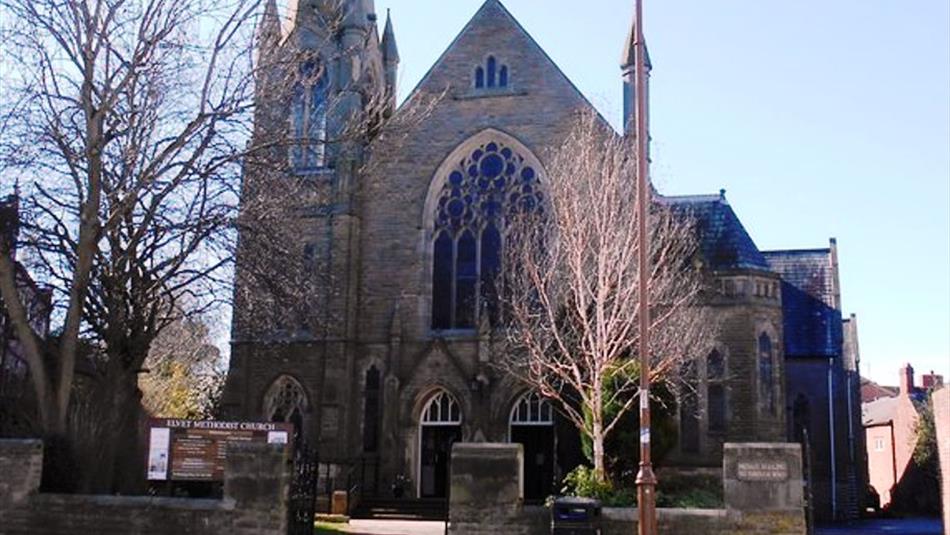 About
"Christ The Good Shepherd" (1996), an original bronze statue made by a former member of the community, the late Mr Robert Raymond, was created to mark 225 years of Methodism in Durham City.
Elvet Methodist Church possesses a fine three manual pipe organ, built in 1934 by the Durham firm of Nelson and now maintained by the internationally famous Durham organ builders Harrison and Harrison Ltd.
As well as being used for regular worship, the church and ancilliary rooms are the venue for other public events including concerts, musical performances, dance workshops and as a meeting space.
There has been formal Methodism in the Elvet area of Durham City for almost 250 years, centred on the Meeting House in Rattan Row, the Wesleyan Chapel (which existed in the grounds of the present Marriott Royal County Hotel) and the present Methodist Church.
Service Times - Durham City Methodists
10.30am at Elvet Methodist Church; 4pm at North Road Methodist Church.
Lunch Stop at Elvet Methodist Church offers a cooked meal for £5, from 12pm-1pm on Wednesdays (university term-time only).
TripAdvisor
Access Information
Map & Directions
Road Directions
By road, from the A1(M) junction 62, take the A690 towards Durham.  At the next roundabout, continue on the main road A690 (A691) towards Durham.  From the roundabout at the bottom of the hill, follow signs to Durham prison, turning left at the roundabout, and again at the traffic lights.  Then follow the paragraph above.