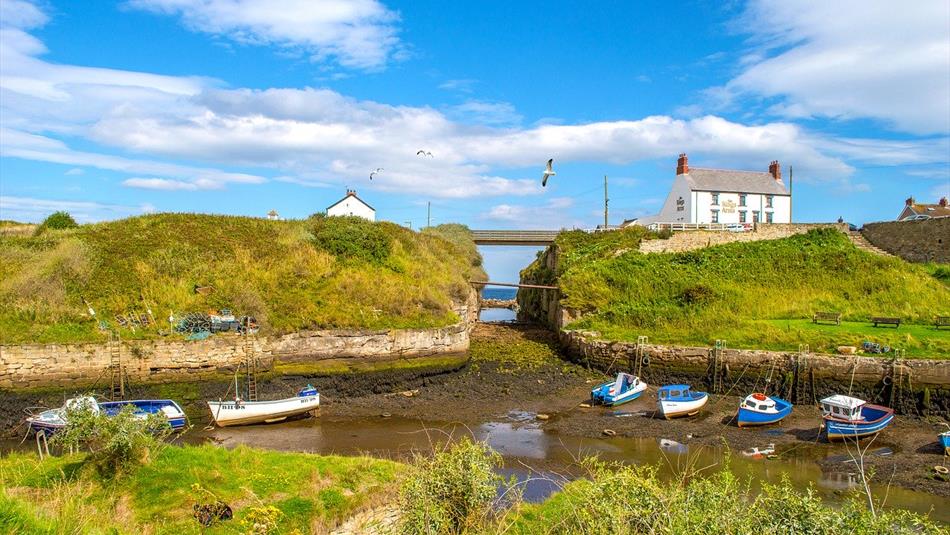 About
Seaton Sluice is a coastal village at the mouth of the Seaton Burn. It has a small, sleepy harbour and a number of pubs, shops and places to eat. It is quiet resort which shows little sign of its industrial past. Visitors here can get involved with surfing and the spot is also popular with anglers, when venturing further up into Collywell Bay.
Seaton Sluice village sits at the southern end of the golden sands of Seaton Sluice Beach. This settlement straddles Seaton Burn, which widens into a pretty, apostrophe-shaped harbour before meeting the sea, sculpting out a headland that is home to the 1880-built Watch House Museum. This tells of the area's volunteer life-saving groups, which once acted as a secondary coastguard on this shipwreck-prone coast. Fuel yourself for your pilgrimage with heavenly fish and chips from one of the village's historic pubs or the local fish and chip shop. Nearby ostentatious mansion, Seaton Delaval Hall, is also well worth a visit.
Seaton Sluice marks a crossroads for Northern Saints Trail pilgrims. From here you can join The Angel's Way to continue via Newcastle, Gateshead and the Angel of the North to Chester-le-Street. Or, continue on The Way of the Sea to North Shields. South of the river, at Jarrow, you can then join The Way of Learning and continue to Durham Cathedral.
TripAdvisor
Access Information