The whole of Durham's UNESCO World Heritage Site is being taken over on Easter Monday, 10 April between 12 and 4pm, with free fun activities for all ages.
To celebrate, Ged Matthews from Durham University's Cultural Engagement team has picked his top five things not to miss at this year's World Heritage Day event.
Durham's World Heritage Site, inscribed in 1986, comprises of Durham Cathedral, Durham Castle and the buildings between them and we are making the most of them to celebrate this special place. So what will you not want to miss…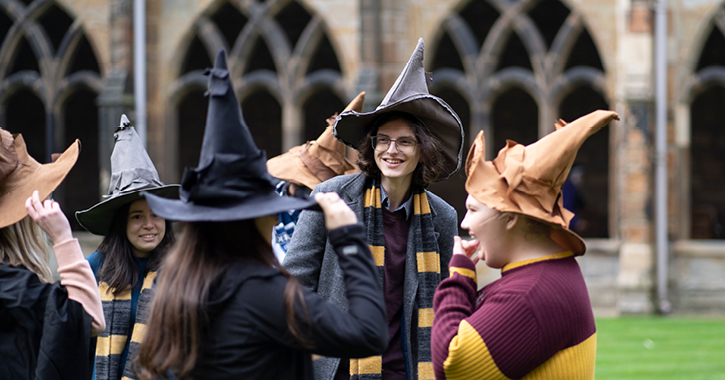 1. Quidditch
Have a go a Quidditch in surroundings that inspired scenes in Harry Potter! Can you and your family dodge the bludgers and score with the quaffle?
Did you know that both Harry Potter and the Philosopher's Stone, and the Chamber of Secrets (as well as Avengers: Endgame) chose the Durham World Heritage Site as a filming location?!
Durham Castle, now 950 years old and a former stronghold and residence of the Prince Bishops of Durham has now been home to thousands of Durham University students, and will provide a stunning backdrop for the sport famously played by witches and wizards riding flying broomsticks.
On the day broomsticks will be available for 7-year-olds and above, with the activities led by experienced sports coaches from Go Well.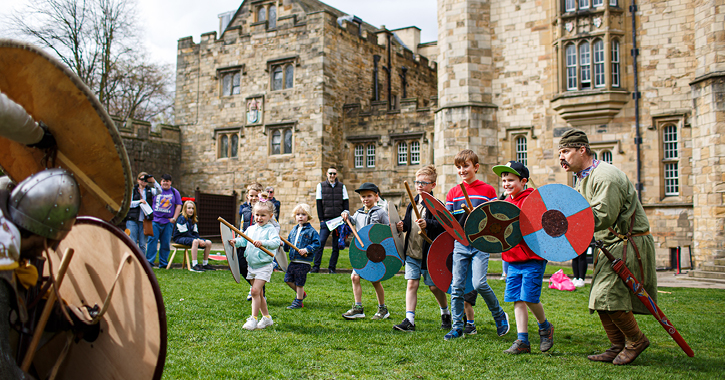 2. Medieval Re-enactments
Battle with medieval soldiers on Palace Green as the history of Durham is brought back to life. You'll be able to explore an Anglo-Saxon camp where you can learn about Saxon crafts, like spinning, weaving, embroidering and strike your very own Anglo-Saxon coin. If that wasn't enough warriors will teach you about medieval combat, alongside live Medieval tales and lots of games.
Re-enactors Acle, with members from the Darlington and Durham area, has been recreating living history since 2009 and were one of the most popular activities last year.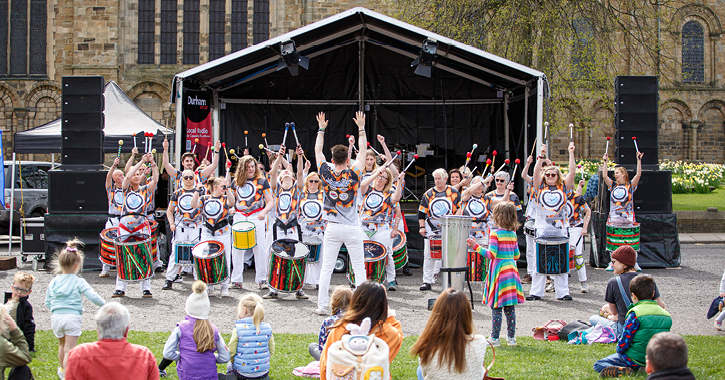 3. Outdoor Performances
With Wildflower and The Bewonderment Machine will have short outdoor performances running at intervals throughout the afternoon. Alongside Two Tin Cans, a miniature printmaking studio located inside a replica red Telephone box. The perfect activity for families looking for fun and a unique creative experience, you'll be able to make linocuts for free, with all equipment provided and guidance on the day.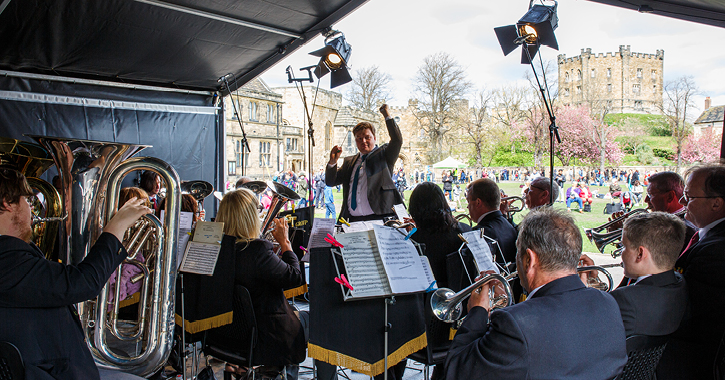 4. Live Music
Enjoy an eclectic mix of musical genres including Celtic, Country, American & Folk, 90s dance music and Samba. The toe-tapping sounds start at 12pm and will fill the air with marvellous music until 4pm providing a musical backdrop to your day.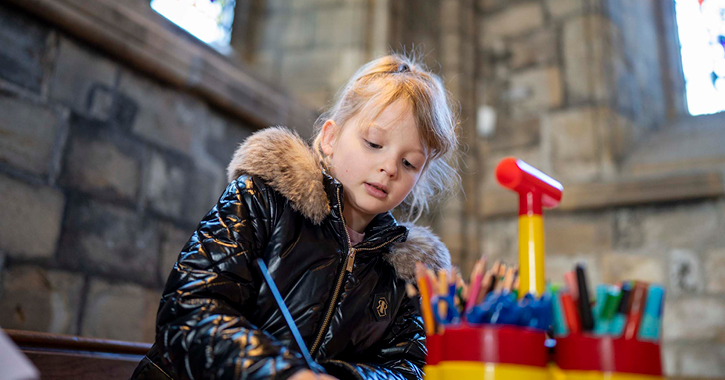 5. Arts and Crafts
In the Pemberton Building overlooking Palace Green, home to one of the oldest student debating societies in the world, there will be a wealth of arts and crafts activities waiting for you to enjoy.
Under 8's and their families can create your own Shakespearean ruffs or Elizabethan curls.
Face-painting will be available as well as the opportunity to be part of a live illustrated Durham World Heritage Day mural. You can have your mini portrait captured by a professional illustrator, which will then be added to one huge canvas, forming the creation of a Durham World Heritage Day mural.
There'll also be free family crafts, and the Bede the Bear trail in Durham Cathedral. Did you know Durham Cathedral took 40 years to build and is one of the finest examples of Norman Architecture in Europe?!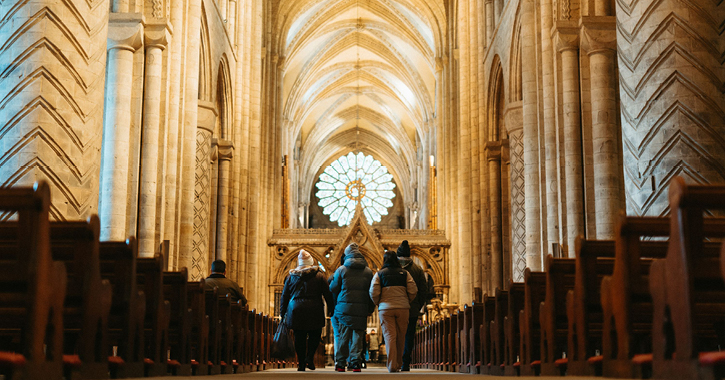 The World Heritage Day is hosted by Durham University, with support from its partners Durham Cathedral, Durham County Council, Visit County Durham and others.
The World Heritage Site is jointly owned and managed by the Cathedral, Durham University and Durham County Council. Together they are responsible for ensuring that the site is well managed, protected and meets the legal requirements set out by the UK government and UNESCO.
The celebrations are free all day, so come along for activities for all ages while you take in the in the beauty of Durham City and the sensational sights and sounds of its World Heritage Site.
Related
0 Comments