Celebrate the Year of The Coast by getting closer to nature on the Durham Heritage Coast.
From beautiful butterflies to rare seabirds and ancient forests, we've picked five ways you can experience and enjoy natural wonders all along Durham's coastline.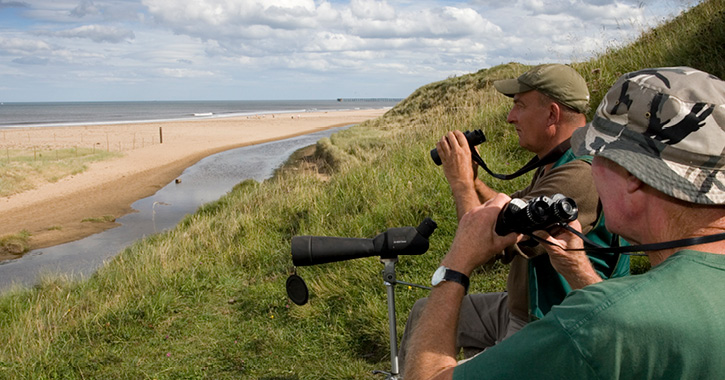 Bird Watching
The varied landscapes and habitats along the Durham Heritage Coast attract a wide range of unique wildlife throughout the year, making it the perfect place for bird watching.
In the spring and autumn season the coast is a magnet for lots of different passage migrant birds, during the winter months you can spot migrant wintering birds, and in summer keep your eye out (and dogs on a lead) for ground nesting birds.
You can find the protected Grey Partridge on the coast, Beacon Hill is a good place to spot them, Kestrels can be seen hovering over open grasslands, and Kittiwake gulls nest in large colonies from April to early summer on cliff edges all along the coast.
Check out our digital wildlife and nature calendar to see what else you can spot throughout the year.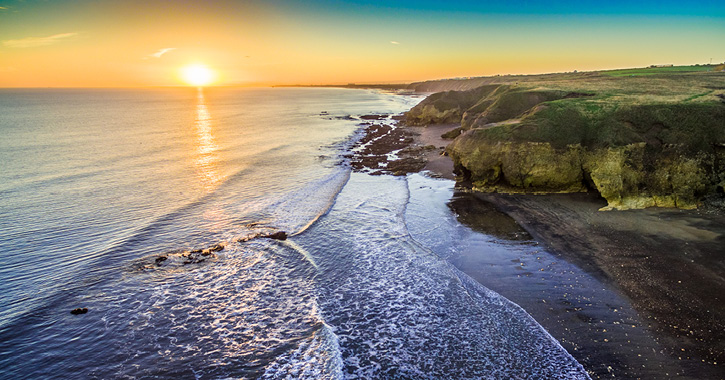 Breathtaking Landscapes
All along the 11 mile stretch of coastal footpath you'll find an amazing array of landscapes to explore, from Sites of Special Scientific Interest to nature reserves, peaceful grasslands and beautiful beaches.
The long stretch of sandy beach of Crimdon is the perfect place for a picnic or plodge, and its dog-friendly too! Here you'll find Durham Coast's only sand dunes, which provides unique habitat opportunities for wildlife. Just along from Crimdon is Blackhall Rocks, which is a fantastic place for rock pooling and is home to the largest sea caves on Durham's magnesium limestone coastline (perfect for a game of hide and seek).
In summer the cliff tops are awash with rich and unique wildflowers and grasses. A must-visit spot is Hawthorn Meadows, especially during July and August when the grassland is transformed with stunning fowlers including purple cranesbill and orchids.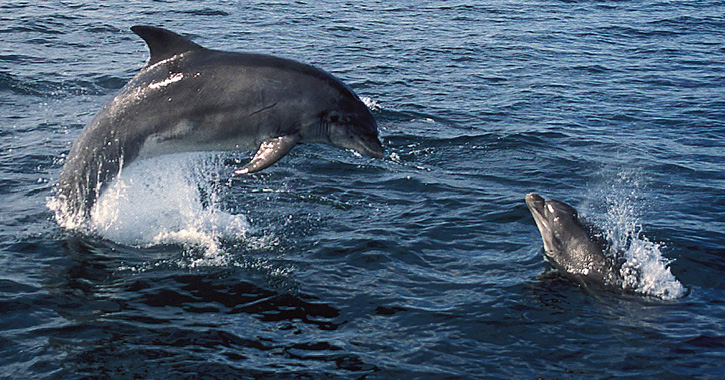 Marine Mammals
As you follow the coastal path remember to stop regularly and cast your eye out to sea. Along the coast you'll find high points which offer brilliant vantage points for spotting many marine mammals. Early morning walkers have been treated to fantastic jumping displays by Bottle Nosed Dolphins. Harbour Porpoise, Minke Whale and White Beaked Dolphins also made regular appearances along the coast, especially during the summer and autumn months. Calm seas, a light breeze and bright but not too sunny conditions provides the ideal conditions for spotting these amazing creatures.
Common and Grey Seals are also a regular visitor to Durham's coast. Throughout the year you can see Grey Seals basking on rocky outcrops along the coast, and Autumn to Winter is when most Grey Seals haul themselves ashore to give birth. Never approach seals that have hauled themselves ashore, give them plenty of space and admire from afar. Keep dogs on leads at all times and if you see a seal that may be abandoned, thin or ill, then call the RSPCA for advice and assistance.
Top spots for observing Durham's marine life include Noses Point Nature Reserve, Blackhall Beach and the clifftop Cross Gill Nature Reserve.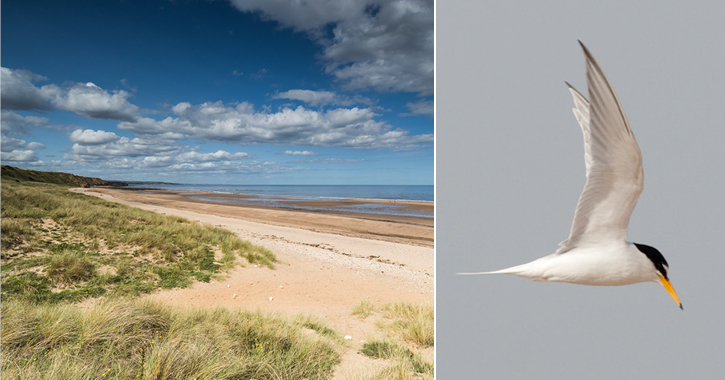 Rare Sights
One of Britain's rarest and smallest sea birds – the Little Tern travels from West Africa every year to breed, nest and rear its young on the sand dunes of Crimdon Dene Beach. Throughout the breeding season (May to September) wardens patrol the beach to protect these small sea birds and help keep visitors up to date with the Little Terns progress before they return to West Africa for winter.
Whilst walking along the coast you may spot these little birds diving into the North Sea to catch small fish, or the impressive aerial mating displays of the male Little Tern. You will also find a 'not so little' tern sculpture overlooking the nearby Limekiln Gill Beach.
The Durham Argus Butterfly is a rare subspecies of the Northern Brown Argus and can only be found on the Magnesian limestone grasslands of the Durham Heritage Coast. The caterpillars of this butterfly feed exclusively on rock rose, which means these butterflies are only found where rock rose is abundant with bare areas of soil. The best time of year to spot these beautiful insects is early June to mid-August.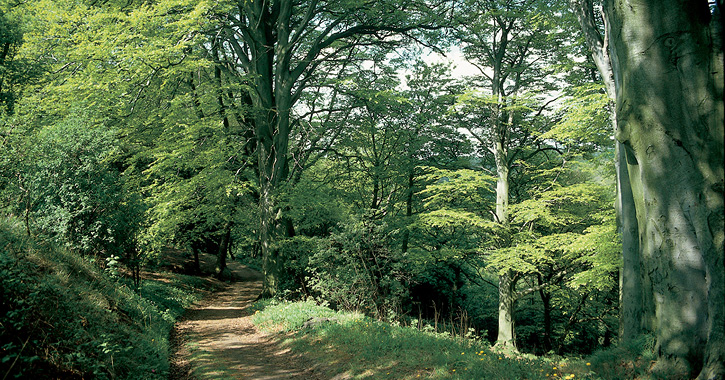 Wild Woodlands
As well as stunning beaches and cliff top scenery, you'll also find peaceful woodland to explore, which are a haven for hundreds of fauna and flora.
Castle Eden Dene National Nature Reserve is home to more than 450 species of plants and mammals and covers over 500 acres. As you follow winding trails through the largest area of semi-natural woodland in North East England, you'll be able to experience 'the wildwood' that once covered much of Britain, hundreds of years ago.
Hawthorn Dene is the county's second largest coastal dene and is a site of special interest with nearly 200 different plants, trees and animals having been recorded here. If you want to escape it all, this is the place to do it. During spring take in the beautiful sights and smells of Wild Garlic as the green and white plants carpet the ancient woodland floor, alongside snowdrops in early spring and bluebells later in the season.
For more seaside inspiration check out our Year of the Coast page.
Related
0 Comments