In this blog, disability and lifestyle blogger Kate Stanforth writes about her day out at Beamish, The Living Museum of the North.
Kate Stanforth is a disabled blogger, dancer, and activist. Born in the North East, she became disabled at the age of 14 and her passion for disability rights ignited. As well as writing, Kate runs her own inclusive dance school, models, and runs her own charitable organisation, Project Parent.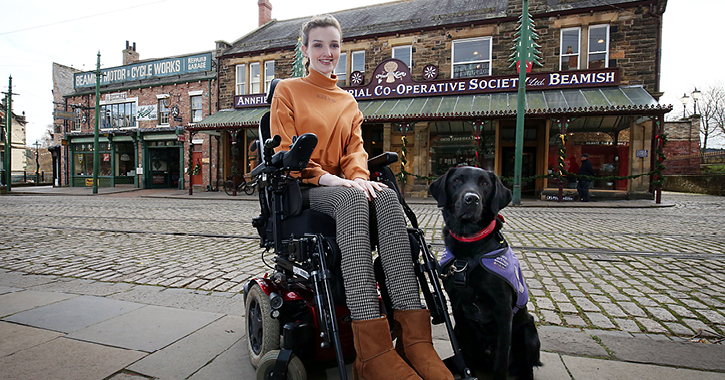 Beamish, The Living Museum of the North
Beamish Museum is an award-winning open-air museum that brings to life the cultural and industrial traditions of Northern England over the last 200 years. Unlike many other museums, Beamish is a 'real life' experience where you can walk through and interact with staff (dressed up!), go inside reconstructed shops and even have a trip on the famous trams!
Memories of Beamish Museum
I have visited Beamish Museum ever since I was a little girl (so little I was in a rucksack on my Dad's back!). We used to go regularly for days out and I always remember it as the most magical place, and, I still do. Beamish Museum has this incredible quality where from the moment you step through the door, you are taken into another world. Finally, a museum where you can touch things, taste things (the old-fashioned sweets are always a hit!), and learn through experience, not through a glass cabinet - it's truly wonderful.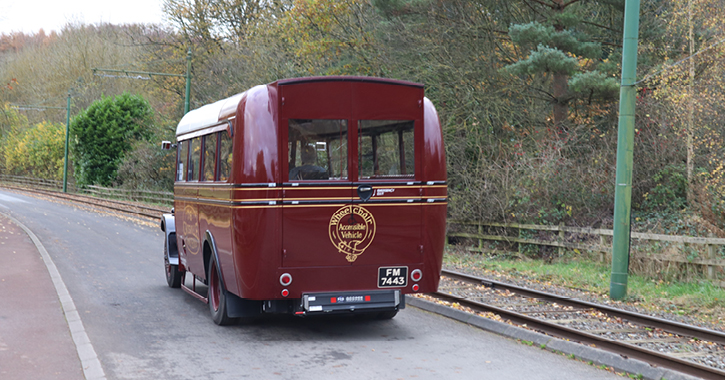 Visiting Beamish Museum
Before arriving at the museum, I had a look at their accessibility guide to check which parts I'd like to visit that would be suitable for my power chair. Once we got our tickets, we boarded the accessible bus (a new feature!) to the town. I have to say, the fact that they have converted a period bus is really impressive. It is a bit bouncy, and there are limits to where it goes, but keeping up with the authenticity so we can experience it for us wheelies (wheelchair users) too was a really good shout.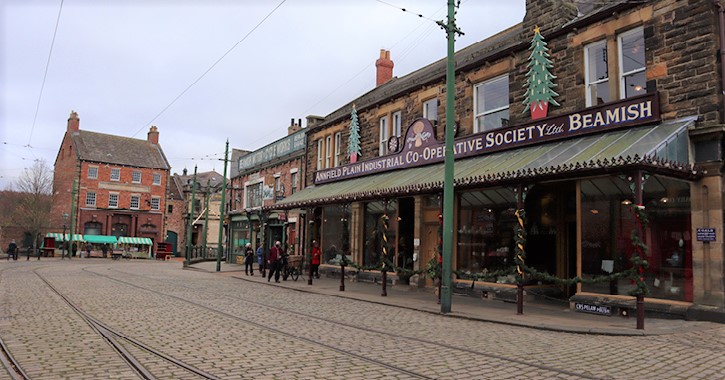 Once in the 1900s Town, the first trip had to be to the sweet shop - Jubilee Confectioners. I always had a bag of dolly mixtures from the sweet shop in my hands when I visited Beamish with my Dad, so the first stop was to get my dad a packet of those to take home (and maybe some sweets for me too). A lot of the shops in the town are challenging to get a wheelchair around, especially with one-way systems in place now for covid, but the staff are really good at helping point out which ones are accessible. For the shops that aren't, there are photo books available and staff are more than willing to chat with you about the attractions.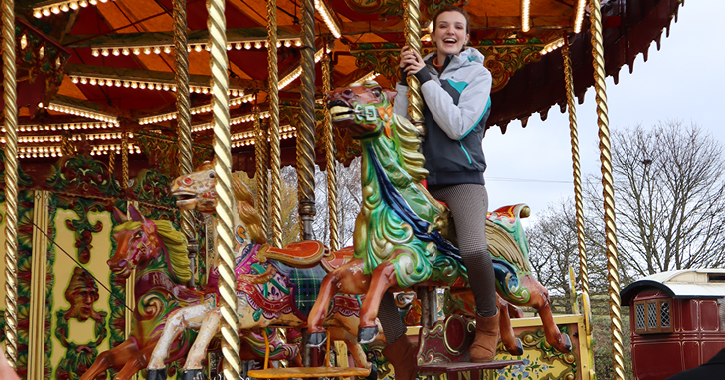 After the town, we headed to the fairground, another personal favourite of mine. The rides aren't accessible and it's down quite a steep bank, but with my carer just as excited about a Merry-Go-Round as I was, we adventured down. I can transfer out my wheelchair, so I had one go on the Merry-Go-Round, and then it was time for lunch. We went back to the cafe in the town for a hot meal.
After lunch, we ventured down to the pit village where I had some fun in the playground (I'm seeing a bit of a theme here whilst I write this blog) and our final stop was to the 1940s Farm where my assistance dog made best friends with a pig.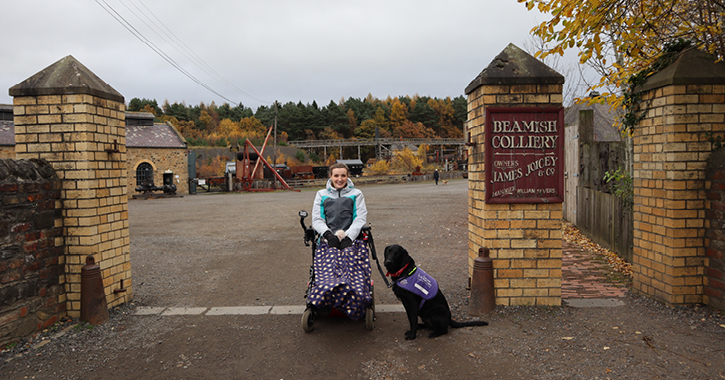 Overview
Overall, we had a really lovely day and there was still so much more to see, which was why I was very thankful the tickets allow you to visit again for a whole year! Beamish Museum is one of those places you can visit time and time again, and it's still just as exciting, so I'm really looking forward to visiting again soon!
Top Tips for visiting Beamish Museum as a disabled person
Arrive Early - Beamish Museum is very popular. It can get very busy, making it harder to navigate around with a wheelchair, so the best time to go is out of season and early morning. Just be aware that opening times do vary throughout the year as do some of the attractions.
Plan and Prioritise - Beamish Museum is 350 acres… it's BIG! Whilst there is an accessible bus to get around, you might be waiting a while if it's busy and it's best to do the things you'd really love to see first (in my opinion, anyway!). It's difficult if you haven't visited Beamish before as there are only descriptions of each attraction, but I can personally recommend the Sweet Shop in the 1900's Town, The School at the 1900's Pit Village, and the 1940's Farm.
Read the Accessibility Guide - The museum's accessibility guide on their website gives you more details and photos of Beamish so you can decide which parts will be suitable for you to visit.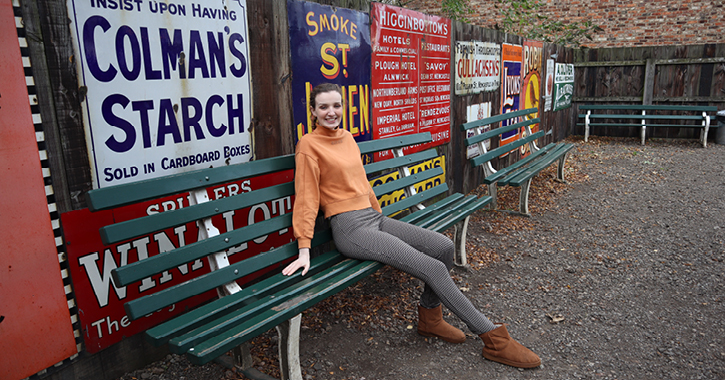 Accessibility
Beamish Museum is an authentic outdoor museum that can provide difficulties in terms of accessibility. They are very open and honest (which I love) about the fact they do their best as a museum, but they can't be perfect. So it's important to go in with an open mind and as much knowledge before your visit so you can enjoy the experience as much as possible.
Parking: Disabled parking near the entrance
Disabled Toilet: Many around the site but some aren't particularly great. However, there is a 'Changing Places' facility.
Assistance Dogs: Allowed
Mobility Equipment: Wheelchairs available for hire. If you are bringing a scooter, it cannot go on any of their transport (trams/buses/etc) or be charged in the museum. Larger scooters batteries would make it around the museum, but you will have trouble getting it into a lot of the attractions.
Getting Around Indoors: Refer to the accessibility guide, but many of the shops/etc are difficult to get around in wheelchairs. However, there are some which have had adaptions made.
Getting Around Outdoors: The accessible bus is great for wheelchair users but currently is only available on request and fits one family at a time. It also only drives to certain parts of the museum. The museum has parts of it that are on steep slopes, often with uneven/cobbled paths, so bear that in mind when visiting.
Cafe: The cafe doesn't have any wheelchair-accessible tables. I visited in winter, so there was a limited menu, so there was a very limited choice for people with allergies/intolerances. But, the food was lovely!
Training: Many staff/volunteers have dementia training
Carers: One carer is free. Tickets are good value for annual passes.
Related
0 Comments