By Blog Squad member - Jamie Chance Travels
Recently I got to spend a Friday night a little differently than usual, I was kindly invited along for an exciting evening of stargazing at Grassholme Observatory and got to see what the dark skies of Durham really had to offer.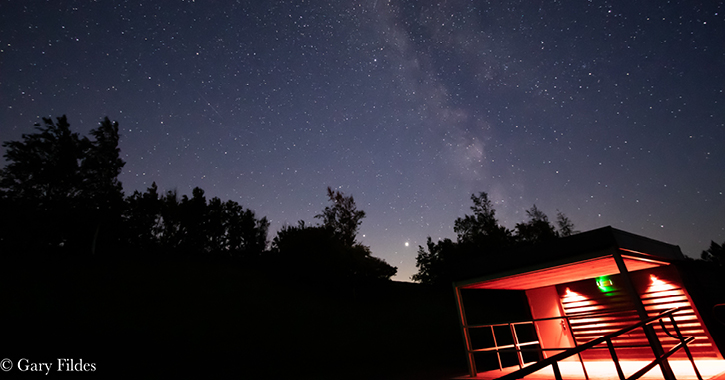 I've always been intrigued by the night sky and it's been a long time since I'd fall asleep in a campervan staring at an infinite amount of stars in the Australian Outback, so I was really excited to visit Grassholme Observatory. The event on the night in question was titled 'Bigger Brighter Closer – Andromeda', it didn't mean much to me ahead of time, but it was great to learn about our nearest galaxy neighbour, Andromeda, and how to find it in the night sky. For perspective, and I still struggle to get my head round this, the galaxy is the most distant thing you can see with the naked eye; just a mere 2.5 million light years away.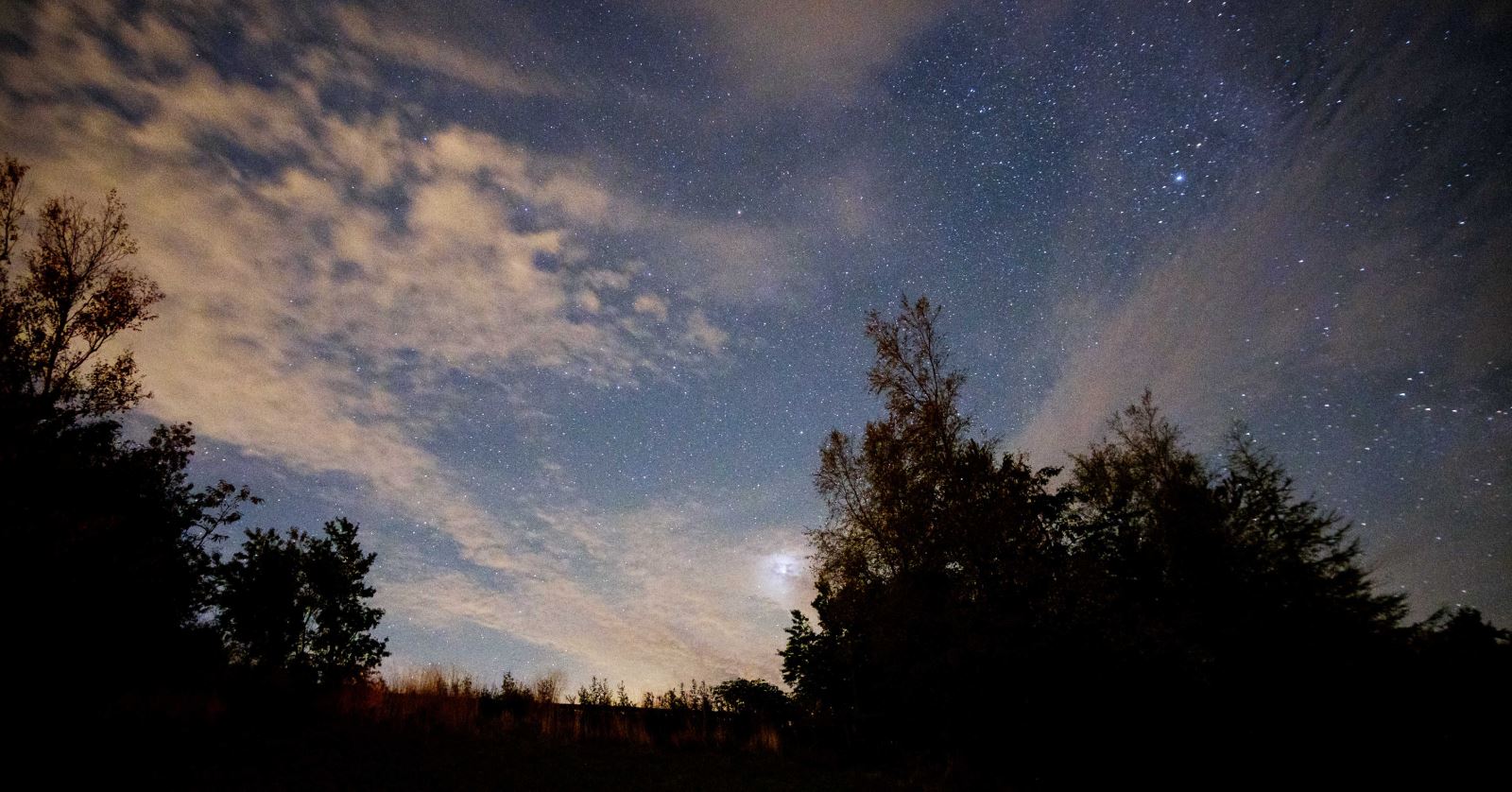 The Grassholme Observatory is perfectly positioned deep in the Durham Dales with very little light pollution to speak of which means you have the most amazing view of above you.
The night began with an introductory talk by Gary Fildes, who I have to say was probably one of the most intelligent people I have ever met; an absolute expert in astrology and was the founder of Kielder Observatory built within the largest area of protected night in Europe. Gary and the team of volunteers at Grassholme Observatory could not be more dedicated to creating such a memorable experience.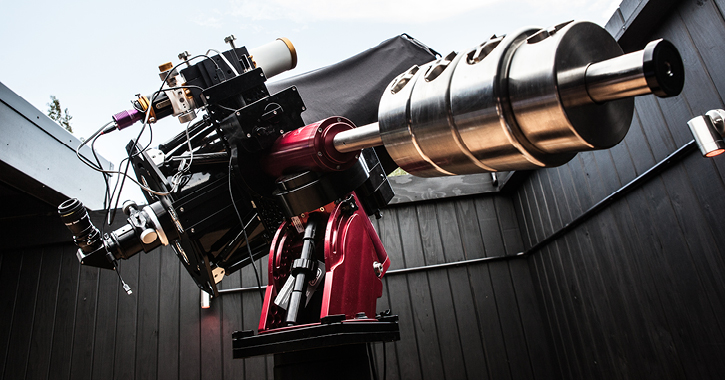 Before we were let loose on the largest telescope, we were treated to one of the last sights of both Jupiter and Saturn for the year. The clear night sky aided a perfect view of Jupiter and three of it's moons, as well as Saturn and it's rings. Whilst I wasn't looking through the telescope, I was craning my neck staring at the sky. It was the first time I'd seen the Milky Way here in England and we saw plenty of shooting stars and satellites passing by.
I definitely love the night sky but trying to understand the way in which space works is difficult to comprehend. The best thing was that Gary and the team were more than happy to answer everyone's questions even if we were asking questions that school children may have known the answers to!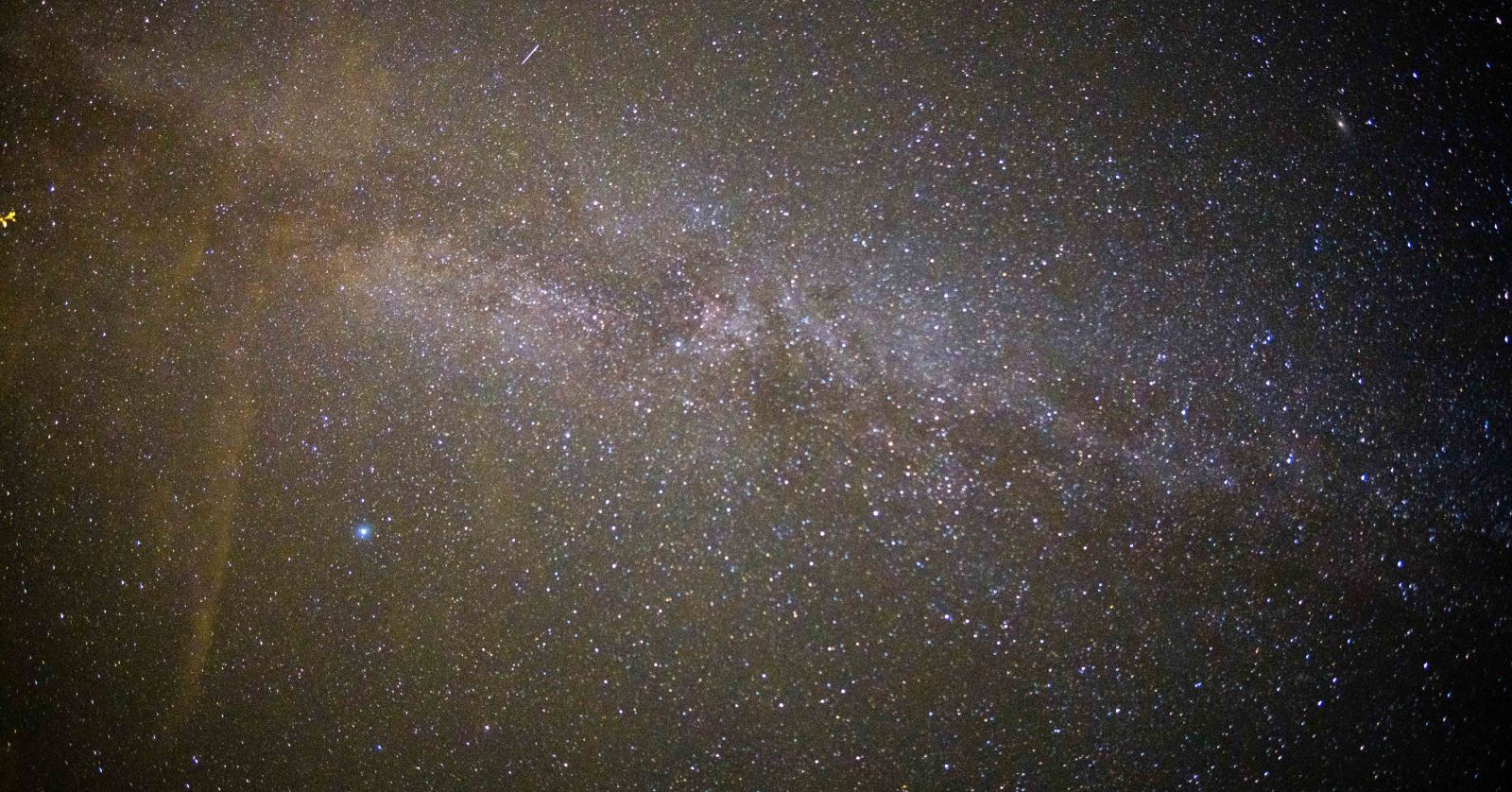 The clouds disrupted the evening for a short while, which meant we were able to warm up with hot drinks back inside. Luckily the clouds shifted quickly, and so we were able to see much more of the night sky through the main telescope including a 'close' up of the Andromeda galaxy.
The three hours spent up at Grassholme Observatory were such a good way to spend an evening and a great introduction to understanding the night sky. Definitely not something I'd normally do on a Friday night but it was far more interesting. I would highly recommend anyone who is inquisitive about the night sky and far away galazies visit the observatory.
One thing I learnt from Gary that evening which will always stick with me, as I just find it mind-blowing - 95% of stars have planets and there are over hundreds of billions of stars in our galaxy. On top of that there are approximately 125 billion galaxies in the universe! Now there's no way that there can only be life on one of those!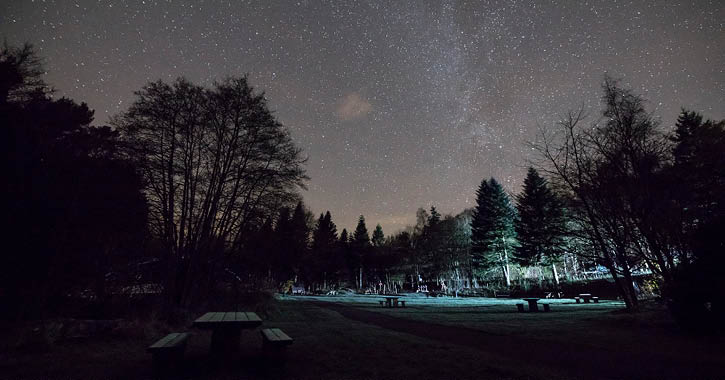 Grassholme Observatory is just one of the many places you can admire Durham's dazzling dark skies. Across the Durham Dales and North Pennines Area of Outstanding Natural Beauty and UNESCO Global Geopark you'll find many amazing spots, far away from light pollution which offer exceptional views of the night sky.
The North Pennines AONB has more nationally recognised Dark Sky Discovery Sites than any other Protected Landscape in the UK. You'll find 16 official Dark Sky Discover Sites, 12 of which are in the Durham Dales, where you can see thousands of stars and even the Milky Way with your own eyes.
Find out more about Durham dark skies on the dedicated dark skies breaks page.
Follow Jamie on Instagram, Facebook or Twitter
View Jamie's website
Related
0 Comments