To celebrate International Dark Skies Week, local photographer and astronomer Gary Lintern shares with us his top tips to make the most of Durham's dazzling dark skies by capturing amazing night-time landscape photography.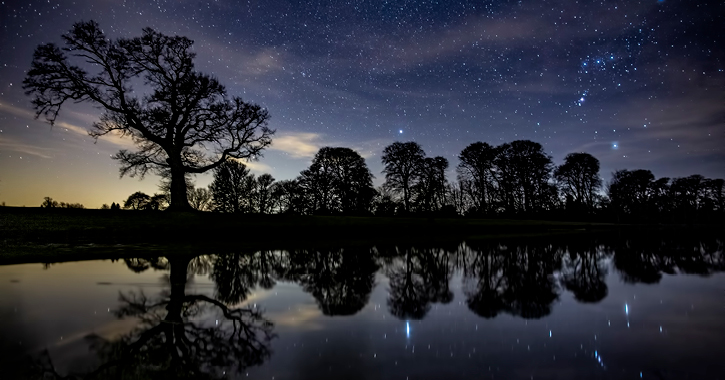 As a photographer, I find Durham offers so many possibilities, especially when it comes to photographing landscapes at night. We have some of the darkest skies in the country. When you combine that with beautiful scenery, you're onto a winner.
If you've never done landscape photography at night, I strongly recommend giving it a go. The Moon and stars can really add something special to your photographs. However, there are a few considerations, which will make it easier for you to get started.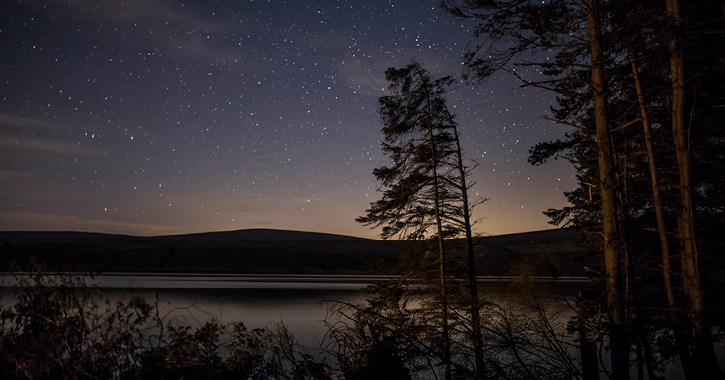 Time it right
Not all nights of the month are created equally. In fact, they're really quite different. The Moon rises and sets at different times every day. Some nights, it isn't in the sky at all. If you want to enjoy and photograph the stars, head out on a Moonless night. There are a number of mobile apps which will help with this, such as PhotoPills, but a quick Google search should give you all the information you need. Generally, you need to aim for the week before the New Moon, and several days after. Of course, the time of year plays a part too.
Around the New Moon, the Moon rises and sets with the Sun, so it's well out of the way by the time it's dark. Also at New Moon, the Moon itself is really thin, so it doesn't give off much light anyway. That makes it much easier to observe and capture the stars and planets. The downside is that when the Moon isn't up, landscapes are much, much darker. You have to accept the landscape is going to be silhouetted, which is no bad thing, or you need to introduce artificial light, by waving a torch around the landscape (seriously!).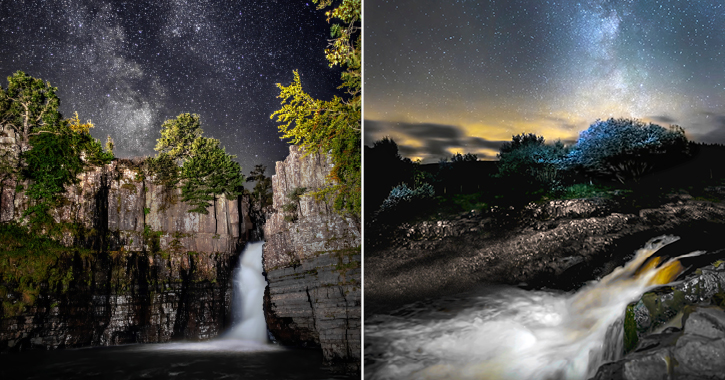 The Milky Way
If you go out in the middle of the night in April and May, you'll see the Milky Way. Because of our latitude, we then move into twilight for 3 months, before is starts getting fully dark again in August. On that subject, August, September and October are great months to see the Milky Way in the Durham Dales and North Pennines Area of Outstanding Natural Beauty & UNESCO Global Geopark.
If you've never seen it, the Milky Way in late summer is close to vertical at times, so you'll photograph more of it if you turn your camera on its side and shoot in portrait orientation. Having said that, some people prefer to keep the camera the normal way around, to capture more of the landscape.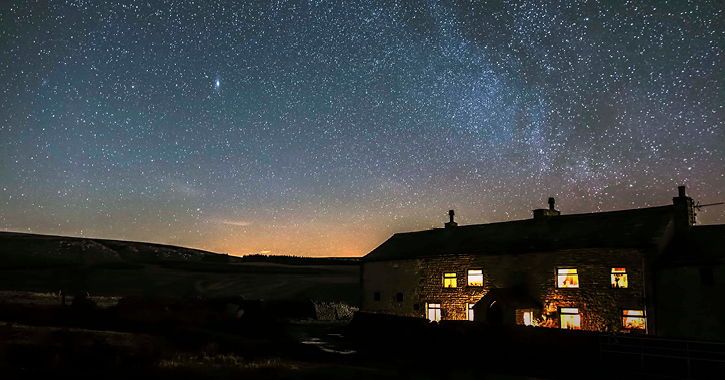 Photography equipment
In order to photograph starry landscapes, you need a tripod and a camera which has manual controls. In terms of settings, you need a nice wide aperture, a slow shutter speed, and a fairly high ISO. If you're not a photographer these terms may not make a lot of sense, but it's easier than it sounds.
Focusing on stars can be tricky, but if you have a lens with a wide aperture (at least f/2.8) you should be able to do it visually, on the LiveView screen. Autofocus won't work, so you need to go fully manual. If you don't have a lens with a wide aperture, I'm afraid it's just going to be a matter of trial and error, i.e. turn the focusing ring, check the results, and then keep adjusting and checking until it's sharp enough.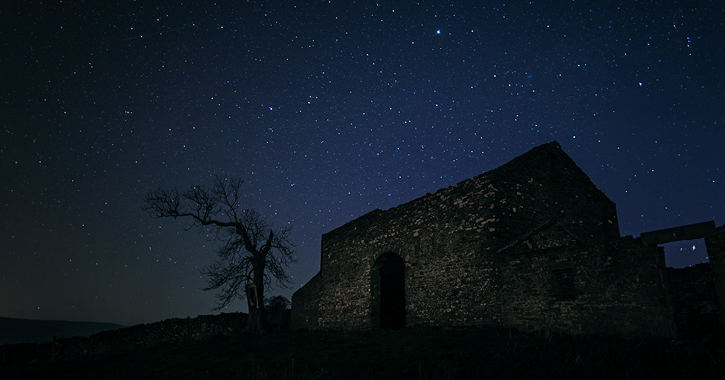 When you're starting out, this might seem like a lot of information to take in. However, once you've taken your first properly-focused and well-exposed shot of the night sky, you're ready to go. You can keep on using that same knowledge in a wide variety of locations, to capture stunning night landscapes of your own, and there's no better place to start than the pristine dark skies and unique landscapes of the Durham Dales and North Pennines AONB.
If you'd like more information about anything Gary has discussed in this blog, you can download a free 'Introduction to Landscape Astrophotography' book. which goes into much more detail and has illustrations. You can also enrol for his free stargazing lessons online >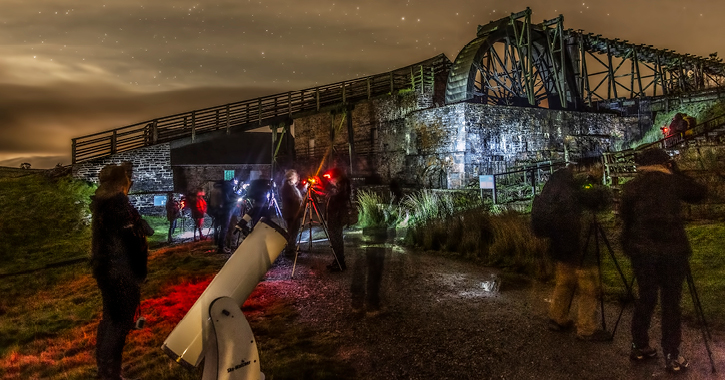 Throughout the year you can join Gary to learn more about the night sky and try out astrophotography at an amazing programme of events.
Head out on a Star Safari, where you can explore beautiful dark locations and experience the night sky as our ancestors would have experienced it. Or grab your camera gear and join Gary as he takes you to dark sky locations across the Durham Dales on 'out of this world' Photography Experiences.
All images courtesy of Gary Lintern.
Related
0 Comments