The Norman Cornish Centenary Year culminates in two distinct exhibitions at the prestigious venues of Palace Green Library, Durham and The Bowes Museum, Barnard Castle from 16 November – 23 February 2020.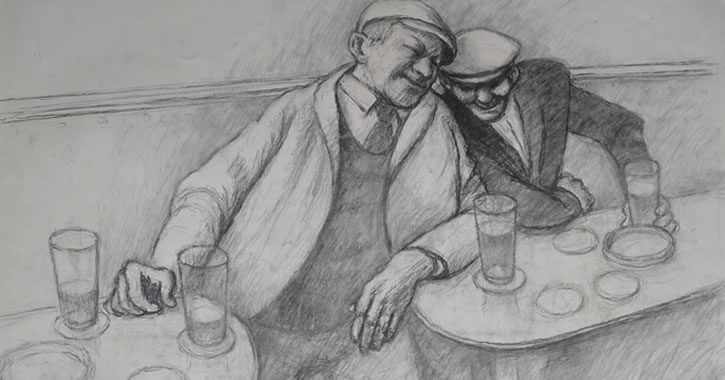 Palace Green Library: Norman Cornish – The Sketchbooks
Before his death in 2014, the artist's express wish was that his sketchbooks should 'have a life of their own and be of interest to people'. It is the sketchbooks which form the focus of a unique exhibition at Palace Green Library and formulate the basis of the artist's ideas, demonstrating the range of source material he gathered from his environment.
Sketching was probably Norman Cornish's most prolific accomplishment. His sketchbooks contain a wealth of images ranging from spontaneous character drawings, which capture a likeness or an attitude in just a few pen strokes, through to finished drawings on a variety of themes. In some instances, the sketches are the preparatory pieces leading towards the finished works on display.
Almost all the drawings in the artist's sketchbooks were completed using Flo-master pen which he first encountered in 1947 while in London. Its free-flowing nature and the opacity of the ink allowed for a loose, spontaneous line with great depth. The pen, which was refillable, was Cornish's constant companion; he was also able to pair it well with watercolours, pastels and chalk.
Some sketches in the exhibition capture the immediacy of domestic scenes offering a glimpse into the artist's family life; others show the development and progression towards a finished piece, revealing his inner artistic processes. There are many more sketches showing miners labouring below ground or plodding resignedly along the pit road; head-scarved women huddled together in conversation beneath an umbrella; bar scenes showing men in flat caps with whippets at heel, playing dominoes or engaged in convivial conversation; studies of individual characters captured in a quick drawing and street life showing horse-drawn carts or children at play.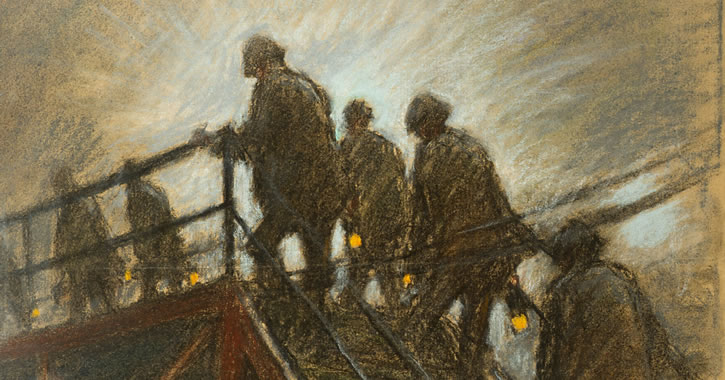 The Bowes Museum: Norman Cornish – The Definitive Collection
The exhibition at The Bowes Museum is a major retrospective, bringing together a fantastic range of the artist's drawings and paintings which span his entire career and form the largest collection of his work ever assembled. Many pieces on display are previously unseen and the collection showcases the finest examples produced in his lifetime.
The collection contains drawings and paintings of family life, miners at work underground, iconic pit road scenes, life in a mining community with its vibrant bar scenes and lively streets, as well as a unique and unusual range of commissioned works.
Pub scenes and street scenes, particularly, reveal a warm, happy and collective community, capturing the social history of the time and showing how people came together as one.
Norman Cornish was always fascinated by the world around him. His contribution to regional identity has been to depict life in a mining community as he saw it existing. He was genuine; he was living the life he painted; he was an integral part of that community and remained loyal to his working class roots.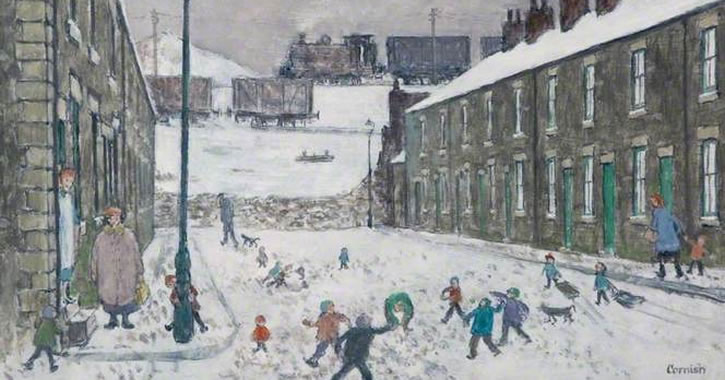 Through his work, we can feel that sense of community. He found beauty in the life and shapes of everyday locations; he sketched real people offering us vivid views of their daily lives. His work combines unpretentious realism with nostalgia for a bygone era; work which is rich in emotion, celebrating our industrial heritage with humanity and warmth.
There can be few people who have contributed more to the region's artistic and cultural identity.
Related
0 Comments