Local photographer and astronomer Gary Lintern shares his fascinating night sky facts and top stargazing & astrophotography tips.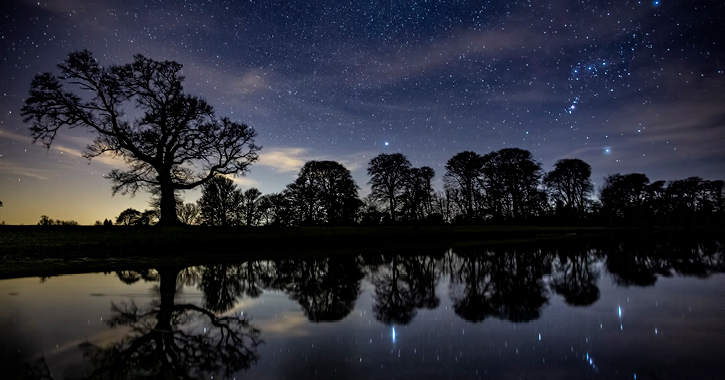 Do you know most people in the UK have never seen the Milky Way?
I suppose it's hardly surprising, when you consider that you can only see it from the darkest parts of the country. The majority of people live in densely populated, light polluted urban areas, and so only see a handful of stars through the orange glow surrounding cities and towns.
Fortunately, you'll find rural Durham has some pretty pristine dark skies to enjoy and is home to a number of internationally-recognised Dark Sky Discovery Sites, where you'll be able to see thousands of stars with your naked eye.
Dark Sky Discovery Sites are places which are away from most light population, provide a great view of the night's sky and are generally accessible at all times. Across the Durham Dales and North Pennines AONB & UNESCO Global Geopark you'll find 16 official dark sky discover sites, making Durham the ideal base for a stargazing break.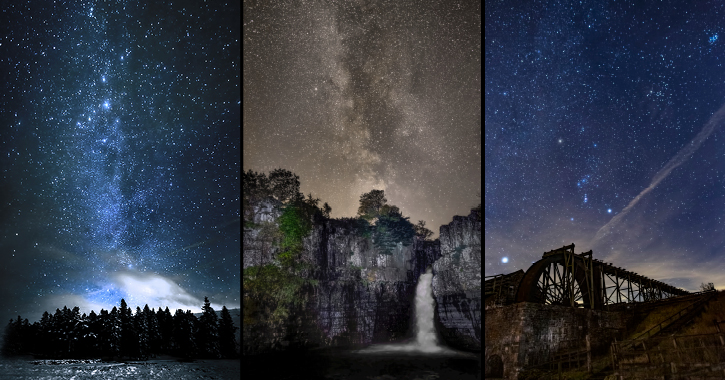 The Milky Way
Did you know you can't not see the Milky Way? We're in it! It's our home galaxy, our solar system, and every star you can see in the sky, without a telescope, is part of the Milky Way. There are a few exceptions, but you have to know where to look, and be somewhere really dark to see the Milky Way at its best.
The Andromeda Galaxy is another spiral galaxy, around the same size as the Milky Way, but it's 2.5 million light years away. If someone shows you where to look (between the constellations of Cassiopeia and Andromeda), and it's a clear dark night, and you look closely, you'll see it.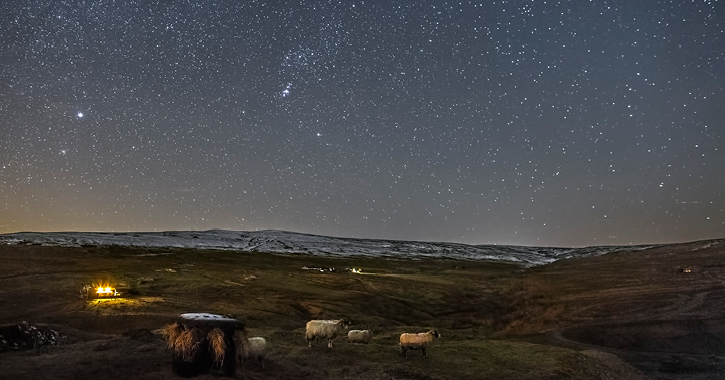 Let the moon be your guide
Did you know the moon doesn't come up every night? It goes through phases, across the lunar month, and the length of the lunar month varies, but it's usually shorter than a calendar month.
If you're looking for dark starry skies for stargazing or practicing your astrophotography, make sure you go out when the Moon isn't up. There are many apps and websites which will help you find that information (such as Google Sky on Android and Star Walk 2 on iPhone), or you could simply Google it.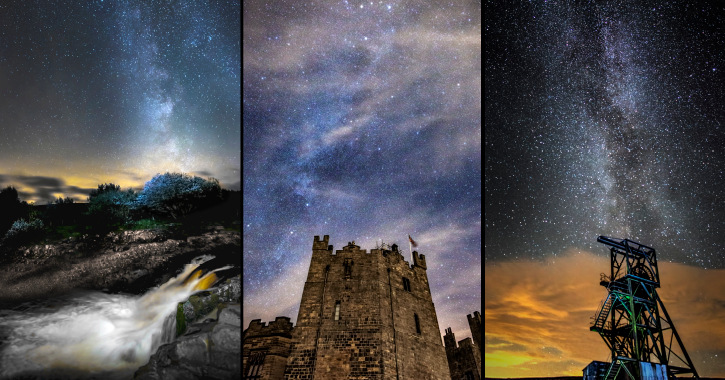 The Moon doesn't give off light, it actually reflects it. All the light you see coming from the Moon is reflected from sunlight, same with the planets. The bigger the moon, the more the night sky is lit up. Stars give off light, of course, and many of them are bigger than our Sun!
So, if you want to see stars at their best, head out when the Moon isn't up, especially the days just before, during and soon after each new moon. During this time the moon isn't visible and therefore doesn't wash out the light from fainter stars.
The best time of year for stargazing is known as 'dark sky season' – Autumn, Winter and Spring. Generally, the time from when the clocks go back in October - until they go forward again in March.
Fun Facts about the moon
When the Moon is near the horizon, it looks bigger, but that's just an optical illusion. You can actually cover the Moon with the nail of your little finger, held at arm's length. It's that small!
Have you heard of a 'Blue Moon'? Sorry to burst some bubbles, but it's not actually blue. A Blue Moon is when we get a second Full Moon in the same calendar month and it looks pretty much the same as any other full moon.
At the Full Moon, it rises at the same time as the Sun sets. At the New Moon, it rises and sets with the Sun.
There's a whole lot more to know about the night sky, but I hope that's filled in a few gaps for you, and perhaps whet your appetite to know more.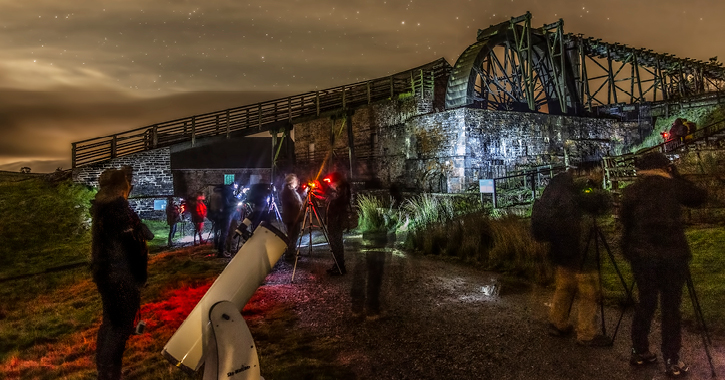 Planning a stargazing trip?
Throughout the year, especially during dark sky season Gary runs stargazing and dark sky events across the county, suitable for beginners, more experienced stargazers and astrophotographers.
Discover the magic of the night sky on a stargazing experience, as Gary takes you on a whistle-stop stargazing tour of the nights sky at beautiful locations such as High Force Waterfall. Click here to find out more about stargazing nights >>
Get hands on experience and top tips during a photography experience, as you join Gary on a night time group workshop, capturing illuminated landscapes, special heritage sites and rural dark sky sites. Click here to find out more about photography experiences >>
All images courtesy of Gary Lintern.
Related
0 Comments