Lord of the Flies is coming to the Gala Theatre in Durham City 30 September to 5 October.
Ahead of opening night we caught up with Kate Barton - Head of Student Theatre at Durham University to find out the story behind the Gala Theatre and Durham Student Theatre co-production.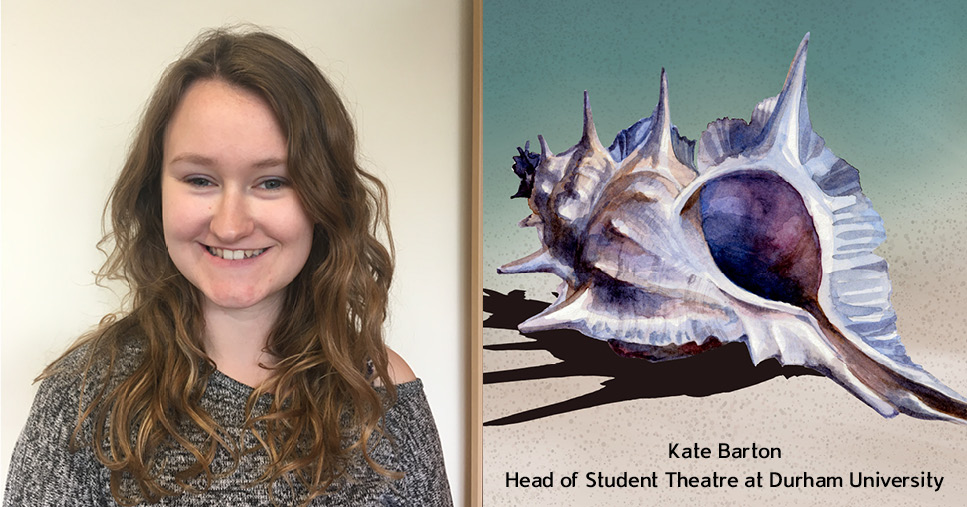 "A joint student and professional production in a huge venue… A daunting task! The idea has been 3 years in the making and this year I am thrilled that it is finally happening!
At first it started, as all good things do, with a cup of coffee and a brainstorm in the Gala Theatre Café with Jo Cundall (Gala Programme Manager) and Annie Rigby, our fantastic director. A huge variety of plays and ideas were thrown around and we all went away and read script after script, trying to find one that would be a theatrical success and wow our Durham audience.
Once we read Nigel Williams's adaptation of Lord of the Flies – we knew we had a hit!
Casting calls went out to the 18,000 strong student body and requested a theatrical CV along with a headshot to be submitted for consideration. The top few were called in for an audition in front of Annie and Jo. In this, the actor had 20 minutes to perform a section of Lord of the Flies and a monologue that they had learnt off by heart, to show their range. During what I am sure for some may be a nerve-wracking 20 minutes, Annie would then re-direct and offer suggestions. I was always impressed by her calm nature and how she put, even the most anxious actors, at ease".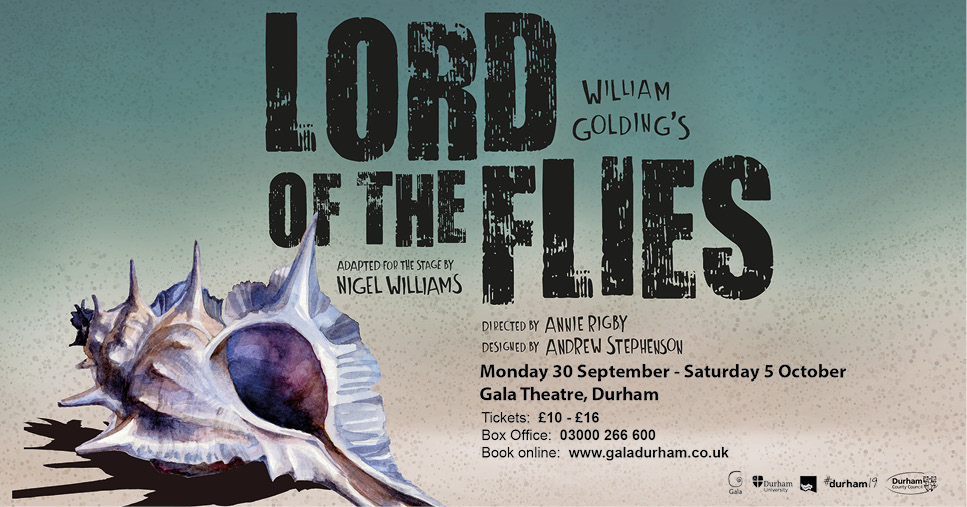 "The top 20 made it to a second round. The recalls were truly tremendous. It was fascinating to watch Annie put these young actors through their paces, making directorial suggestions and trying each actor and combination of individuals for different roles. Watching an actor switch from a hero to villain with only a short respite was very impressive to watch.
At last, and after a long deliberation, the cast was formed. They've all had the past few weeks to prepare and today was the first full day of rehearsals.
With some tremendous upcoming acting talent, I know this won't be a show you won't want to miss!"
Join Durham Student Theatre as they bring to life William Golding's dark and disturbing 20th century classic. An incredible adventure turns into a dark fight for survival for eleven children on a desolate island. Gala Theatre, Durham City 30 September - 5 October.
Related
0 Comments