We caught up with the Chair and founder of Durham Pride UK - Mel Metcalf, ahead of next week's celebrations to talk all things pride - what we have to look forward to at this year's event, the history behind Durham Pride and the importance of celebrating pride.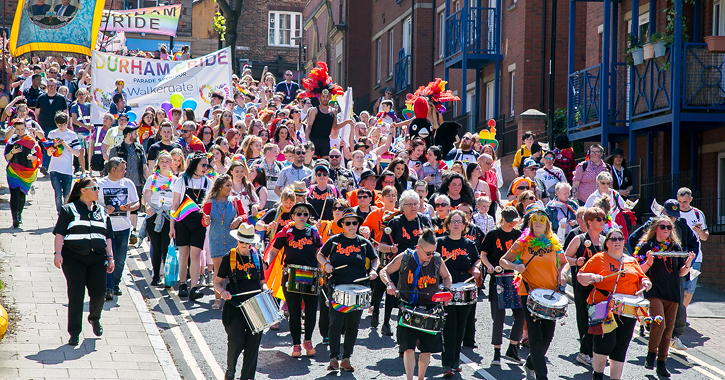 "How absolutely thrilled to be invited to write this blog! It's a fabulous way to highlight our work in raising awareness of LGBT+ diversity, equality and inclusiveness in Durham.
Our fabulous Durham Pride event was founded back in 2014 even though we were told we couldn't do it by some, that it would only be another student event by others and that there wouldn't be any interest by many. Oh, how wrong could they be!
Last year, we welcomed an amazing mix of over 20,000 people to our event, and we know from so much positive feedback that Durham Pride means many different things to many people. Some people join to protest for more LGBT+ equality and inclusion in our county, some come to celebrate our achievements so far, many will come to support us in our worldwide struggle for equality and others will come along to simply be who they are on this day, to experience a whole day without prejudice.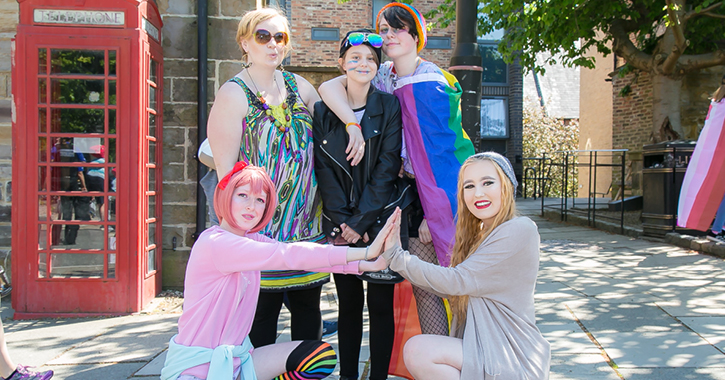 As founder, I always feel a great deal of responsibility in organising such an event and will continue to listen and try my very best to get it right for as many as I can. So, what about this year I hear you say?!
Here's what we all have to look forward to at this year's Durham Pride Celebration -
Saturday 25 May
For the first time ever as part of Pride, families will be able to try out different activities at the fun Sports Zone, down on The Sands.
There'll be penalty shoot out, egg-a-thon race, obstacle race and much more! LGBTQ+ friendly sports clubs will also be attending, offering free taster sessions.
Sunday 26 May
The Walkergate sponsored parade, starting at Durham Cathedral is set to be our biggest yet! We will march through Durham City with a brass band leading the way. My family come from a proud mining heritage and before his recent passing my dad, an ex- miner, walked at every Pride to show his support for me and my partner. I was lucky to have a very supportive family and I know I will see many more LGBT+ families, friends and allies on our parade again this year.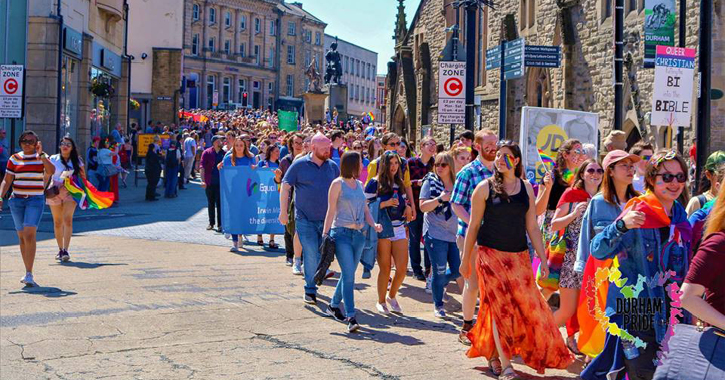 The Sands on the banks of the River Wear will come alive with people from 1.30pm with market stalls, showground rides, food and beer tents and of course, live music!
We have the Northern Proud Voices choir starting us off followed by an array of outstanding stage entertainment including local legends Tess Tickle and Dragettes, the amazing Channy, Gucci, Danny Beard from BGT and clubbing idols Livin Joy and an amazing finish the day with the chart topping Sonique.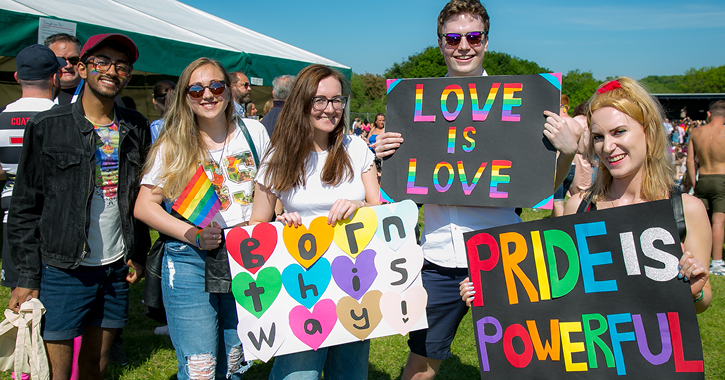 All this is FREE for people to enjoy. I would like to thank Durham County Council, Durham Police and Crime Commissioner, Durham University, St Aidan's College, County Durham Community Foundation, Walkergate, Ramside Estates and O'Brien's funfairs for their financial support.
So, there you have it! Join us and help us to promote and celebrate equality, inclusiveness and diversity in Durham".
To find out more about Durham Pride click here >>
Related
0 Comments