Looking for a terrifying time this Halloween? From scary woodland trails and spooky theatre productions, to devilishly delicious Halloween banquets and graveyard workshops, there's lots of spooky goings-on and ghoulish adult only events in Durham to choose from.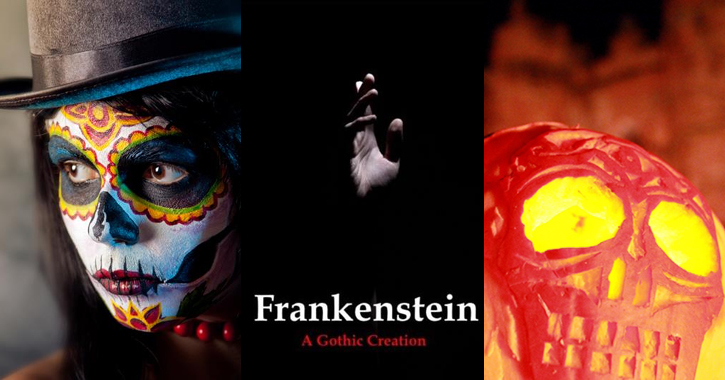 Dia de los Muertos Ball at Rockliffe Hall
Señoras y caballeros, for one night only, the spirit of Mexico is coming to Rockliffe Hall!

Experience the colours and sounds of Latin America at this Halloween event with a twist! Enjoy a sumptuous two course Mexican themed feast, devised by Rockliffe Hall Executive Chef Aaron Craig, along with live entertainment from stilt walkers and live Mexican singers.
Dress to impress or dare to scare as you dance the night away at this colourful day of the dead ball. Saturday 27 October, from 7pm
Frankenstein at Crook Hall and Gardens
Join Crook Hall for Timeworks Theatre production of Frankenstein.
Two hundred years ago, Mary Shelley's terrifying novel of Gothic horror, Frankenstein, was first published. To celebrate the bicentennial of the novel's publication, Timeworks Theatre presents a new adaptation of Frankenstein, which evokes both the terror of the novel itself and key events in the life of the woman that spawned it – the stories of Victor Frankenstein, creator of a monster, and Mary Shelley, creator of one of the most celebrated horror stories of all time. Sunday 28th and Monday 29th October, from 7pm
Halloween Banquet, Bed and Breakfast at Lumley Castle
Enjoy a night of haunted fun at Lumley Castle whilst feasting on a five course banquet with wine, mead and an overnight stay in the magnificent castle's bedrooms with breakfast the following morning. Friday 26 October, from 7pm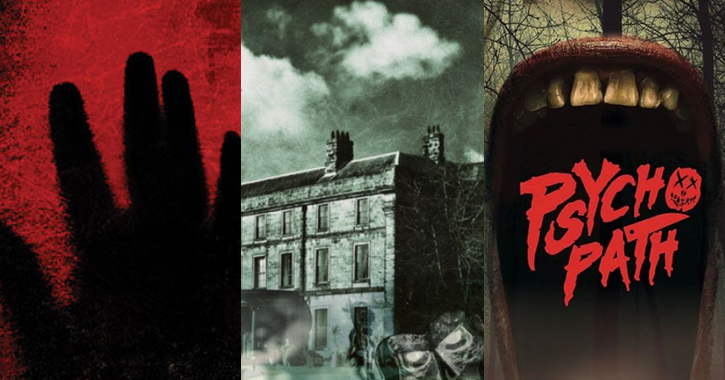 Halloween Horror double bill at The Gala Theatre
Sit back and prepare for a scare as the Gala Theatre in Durham City presents a classic Halloween horror double bill, Wednesday 31 October, from 11pm
Nightmare on Elm Street - In Wes Craven's classic slasher film, several Midwestern teenagers fall prey to Freddy Krueger (Robert Englund), a disfigured midnight mangler who preys on the teenagers in their dreams.
The Exorcist (Director's Cut) - One of the most profitable horror movies ever made, this tale of an exorcism is based loosely on actual events. When young Regan starts acting odd, her worried mother seeks medical help, only to hit a dead end. A local priest however, thinks the girl may be seized by the devil.
Horror at Beamish Hall
When there's no room in hell….The dead will walk the earth and this year ghouls and demons alike are best found at Beamish Hall as Hallows eve stumbles and groans its way toward the hotel.
Beamish Hall transforms itself into a Hotel of Horror with every room housing 1,000 ghouls and goblin guests for a party to raise the dead. The night begins as the sun goes down, the music plays and the demons destroy the dance floor till the early witching hours.
Fancy dress is encouraged with a £100 cash prize for best dressed and runners up prizes including overnight stays. Afternoon teas and more plus live DJ'S, special devilish cocktails menu, spooky décor & special effects. Wednesday 31 October, from 7pm
Psycho Path
An all new immersive horror experience comes to Lintz Hall Farm in the Vale of Durham for Halloween 2018.
Are you brave enough to take on the endless maze of devilish doom, set deep within 700 acres of isolation? Rest assured the path you will take will devour the weak, engulf the fearful and test even the strongest of wills. Friday 12 - Wednesday 31 October.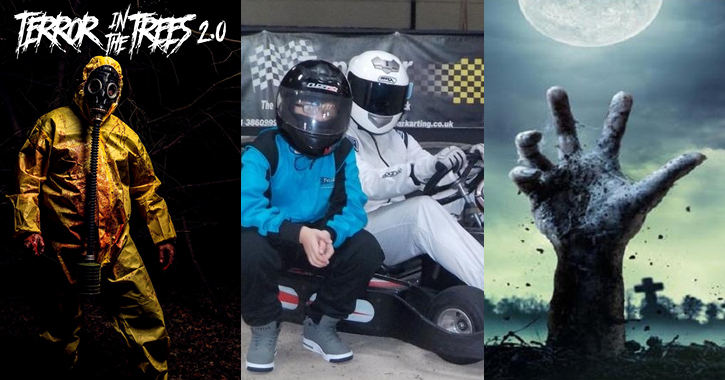 Widespread contamination and murderous havoc have spiralled out of control as the deadly and untreatable virus continues to spread in the woodlands of Beamish Hall.
Terror in the Trees resides in a league of its own, with an intense and chilling experience like no other in the North East. This truly immersive experience is for only the sickest of souls, do you dare join this woodland terror trail? Friday 12 - Wednesday 31 October.
Zombie Apocalypse at Topgear Karting
Have you got what it takes to race against the walking dead? Join Topgear Karting Durham – the finest indoor karting experience in the North East to race amongst the living dead for 40 laps of full throttle karting action. Monday 29, Tuesday 30 and Wednesday 31 October, from 12pm
Zombie Graveyard Photography Workshop
Join experienced local photographer Gary Lintern for a Halloween night time photography workshop with a difference!
Two models transformed into zombies by an experienced horror makeup artist plus smoke machines in a spooky graveyard just outside of Durham City promises an exciting and unusual opportunity for some very unique Halloween photos. Wednesday 31 October, from 6.30pm
To view the full list of Halloween events taking place in Durham, including child-friendly Halloween happenings visit our dedicated Halloween page.
Related
0 Comments