2018 is set to be a summer to remember at Beamish: The Living Museum of the North, with new exhibitions opening, fabulous festivals and exciting events, there's something for every age to enjoy this summer.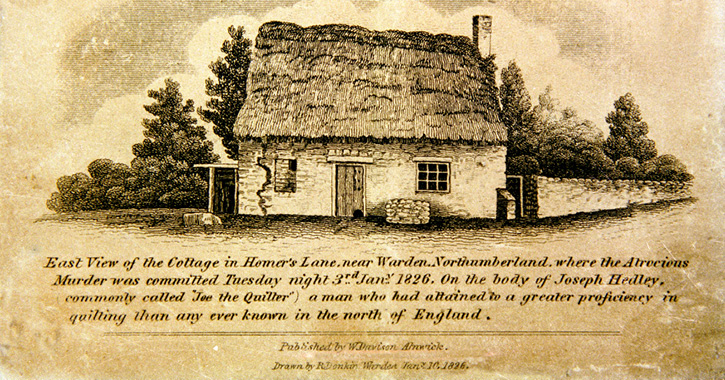 Beamish's newest exhibition - Joe the Quilter's Cottage is openings its doors this summer!
The lost cottage of murdered Georgian quilter Joseph Hedley has been replicated in Beamish's 1820s Landscape and will open on Thursday, 19th July 2018 – the first building to open as part of the 'Remaking Beamish' project. Enjoy a thrilling four-day celebration as you have a go at quilting, help the constable investigate Joe's murder, see sheep's head broth being prepared and admire the vegetables growing in the garden.
Joe's cottage allows visitors to truly experience what life was really like for ordinary people, living and working at home in the 1820's. The museum's collections even include a quilt believed to be made by Joe nearly 200 years ago! It's thought to be just one of three of his remaining quilts.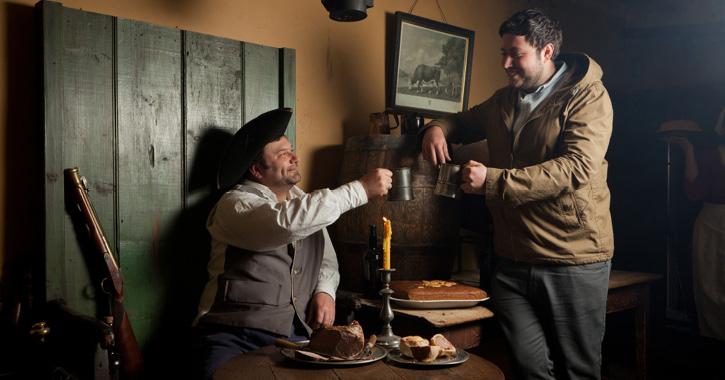 The £18 million Remaking Beamish project includes a 1950s Town and Farm and an expansion of the Georgian area. Thanks to the money raised by National Lottery players, the Remaking Beamish project has been awarded £10.9million by the Heritage Lottery Fund.
Amazing Activities every day of the week!
From explosive experiments to Suffragette marches, Home Guard drills and solving a murder mystery, it's going to be a fantastic Summer of Fun at Beamish.
Every day during the school holidays, from Saturday, 21st July to Wednesday, 29th August, there'll be a whole host of activities taking place across the museum for all the family to enjoy.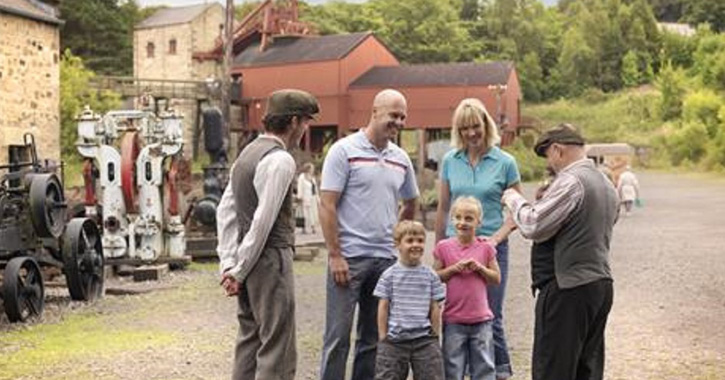 Melodious Mondays – enjoy a whole host of traditional music around the museum.
Try it Tuesdays - Learn new skills and have a go at traditional games.
Women's Wednesdays - Listen to the stories of the Suffragettes, grab a sash and march for your right to vote in The 1900s Town plus Durham County Cricket Club will be running cricket sessions on the museum's Event Field.
Thunderous Thursdays - See the explosive Just One Spark demonstrations as you discover the dangers of working down a coal mine and you can learn football skills with the Newcastle United Foundation on the Events Field.
50s Fridays - Explore the 1950s front room in Ravensworth Terrace in The 1900s Town or visit the band hall in The 1900s Pit Village to learn more about the NHS clinics of the time.
Soldiering Saturdays - Learn to drill with the Home Guard at The 1940s Farm.
Sleuthing Sundays – Be among the first to visit Joe the Quilter's Cottage, become a detective as you try to figure work our who killed poor old Joe and join the Parish Constable as he carries out his investigations into local crimes.
Be transported back to the days of rock 'n' roll at the Festival of the 50s.
Dig out your 50s finery and rock 'n' roll along to this fabulous celebration of all things 50s, from Teddy boys and Pathé News to petticoats and rockabilly. Enjoy some fantastic 50s food, fashion and fun from 12th to 15th July!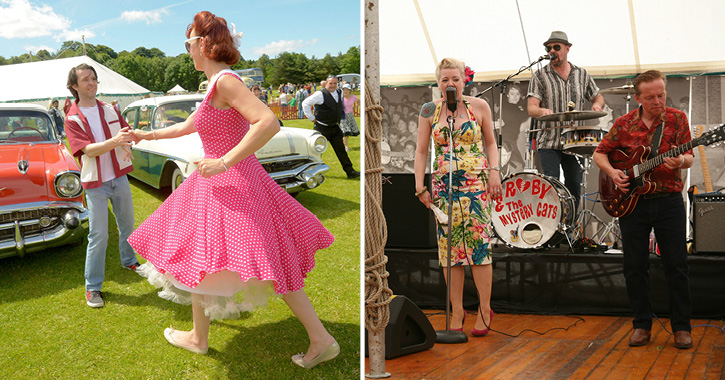 Visitors will be able to dance along to band Hop, play bowls, view fantastic 50s football memorabilia, sample the delights of the 50s ice cream bike and try out a 50s hairdo and fashion to name but a few!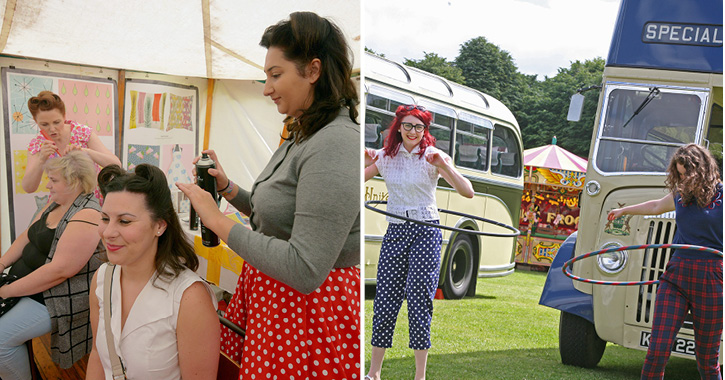 Beamish has plans to build a 1950s Town and upland farm as part of the Remaking Beamish project courtesy of a £10.9million grant from the Heritage Lottery Fund (HLF). The 1950s Town is set to include houses, shops, police house, cafe, cinema and recreation area. Aged Miners' Homes will be a centre for people living with dementia and their families and carers. A 1950s trolleybus system and restored buses will transport visitors.
Traditional Experiences
Summer is the perfect time to expand your horizons by learning something new or old as the case maybe….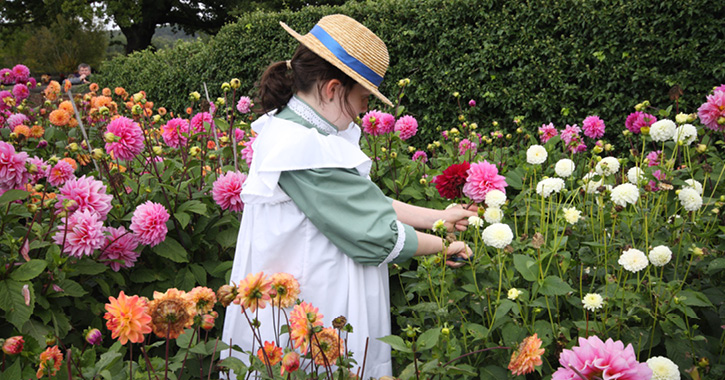 From driving a steam engine, blacksmithing and creating traditional confectionary to candle making or tram driving, there's a whole range of Traditional Experience Days' you can experience for a day at Beamish including historical floral design.
Create your very own basket bouquet in the Victorian greenhouse from flowers you picked yourself in The Pit Village, all under the guidance of Beamish's skilled gardening team. Plus make a traditional button hole arrangement and summer flower garden.
Historical Floral Design Experience takes place various dates throughout July and August. Click here for more information.
To find out more about Beamish: The Living Museum of the North and the full programme of summer events click here.
Related
0 Comments