Reach for the Beach – The Heritage Coast Festival returns for the third time from 28 May – 3 June, with a whole host of free events and activities to help you explore the beauty of the Durham Heritage Coast during May half term.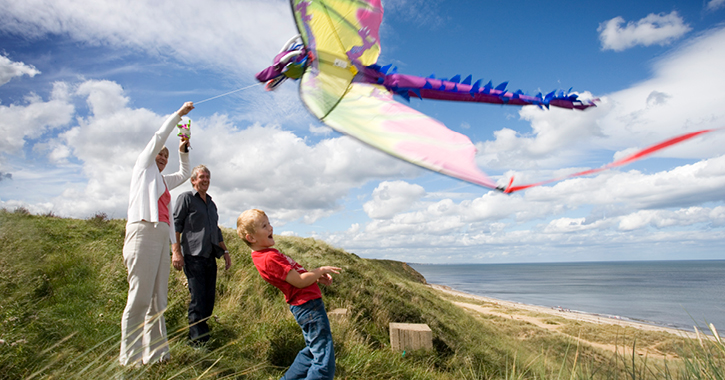 The jam packed week features a wide range of free and exciting events and activities at various locations along the stunning heritage coast, which all ages and abilities can enjoy. From guided walks, water sports and rock pooling to boat trips, yoga on the beach, sea glass hunting and much more!
Monday 28th May
Nose's Point to Easington Circular Geology Walk, 10.00 am - 2.30pm
Come along and join Geology expert: Philip Clegg on an exhilarating seven mile walk through Hawthorn Dene to Easington along the beautiful Durham coastline.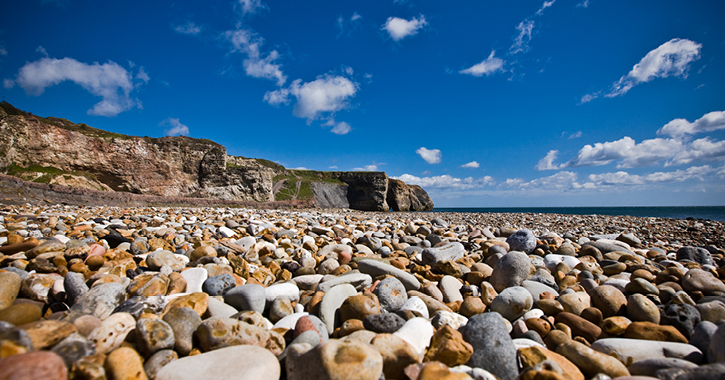 Tuesday 29th May
Yoga on the Beach, 10.00am - 11.00am
What better way to start your day than with a yoga session on the stunning Seaham Hall Beach. Suitable for all abilities, must be pre-booked in advance.
Blackhall Rocks Big Bug Hunt, 10.30am - 12noon
Join Durham Wildlife Trust to discover what bugs make their home on the magnificent coastal grasslands of Blackhall and get creative with some big bug art to take home.
Easington Colliery Heritage Group Walk, 1.00pm - 3.00pm
Come and join Brian from Easington Colliery Heritage Group for two mile walk to find out more about this former pit village, its connection to Billy Elliott and the miners who worked the seams.
Red Acre (Seaham) Beach Blitz, 1.00pm - 2.00pm
Help clean the beaches along the Durham Coast, all equipment is provided. You can come for ten minutes or the full hour – any help is very welcome!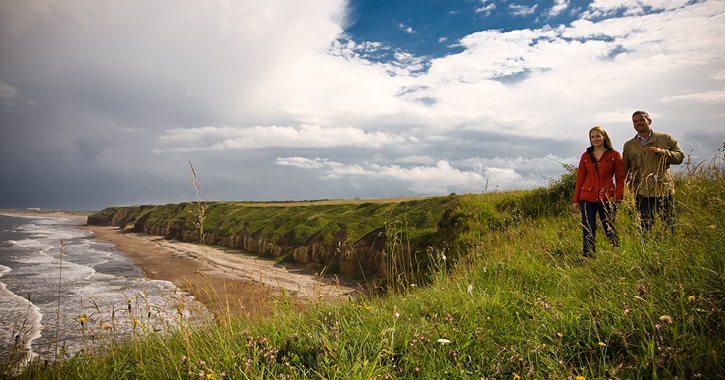 Wednesday 30th May
Coastal Footpath Walk 10.00am start
Join Niall, Durham Heritage Coast Officer for a 9 mile walk from Dawdon to Crimdon; learn about the history of the coast and how it has emerged from its industrial past to the coast we see today. Places must be pre-booked.
Seaham Marina Fun Day, 12noon - 4.00pm
Come and help celebrate the Durham Heritage Coast at Seaham Marina Fun Day. Lots of good old fashioned seaside fun, Punch and Judy, donkeys on the beach, face painting, seal treasure trail, sand castle competitions and more!
Seaham Rock Pool Rummage, 10.00am - 11.30am
Meet our friends from Natural England and the National Trust, Steve and Mark, for a rummage around the rock pools of Seaham exploring rock pool life as the tide goes out and see what lies along the Durham shoreline.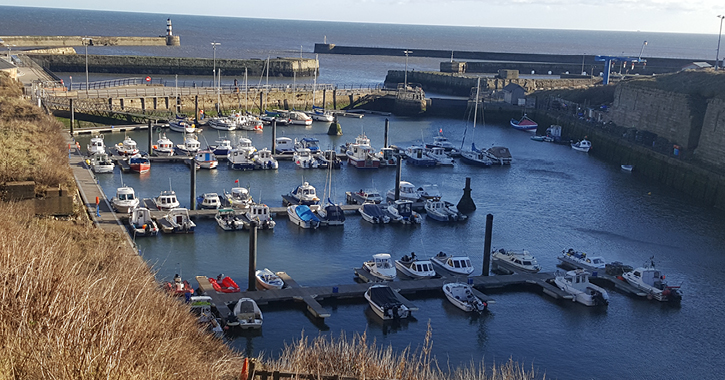 Thursday 31st May
Secrets of Seaham Archaeology Walk, 10.00am - 11.30am
Meet Archaeologist David who will take you on a trek through time, taking in St. Mary's Church and letting you in on Archaeological secrets in Seaham!
Sea Kayaking tour 11.30am
Join the team at Seaham Activity Centre and try out sea kayaking. Please note there is a charge for this activity.
Toddle round the Dene! 10.00am -11.30am
All toddlers are welcome to bring their families and to enjoy a stroll into the National Nature Reserve managed by Natural England and see what you can find down there!
Blast Beach Photography Walk, 10.00am - 11.30am and 1.00pm - 2.30pm
Join local photographer Gary Lintern for a photography workshop, where you'll learn how to photograph coastal landscapes. This event is suitable for absolute beginners, but also for experienced photographers who want to learn more about coastal landscape photography.
Crimdon Beach Clean Up, 10.00am-12noon
Come and join in and help us with the war against plastics. The Heritage Coast team will be cleaning the beach at Crimdon. All equipment supplied.
Horden Kite Making and Flying, 2.00pm and 2.30pm
Come along to Horden welfare park café and make and decorate your own kite – we will be flying them in the park afterwards too.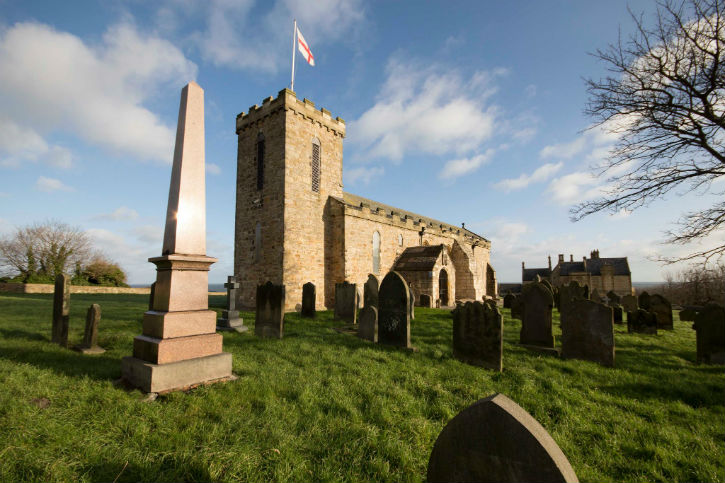 Friday 1st June
Coastal Spring Birds Walk, 10.00am - 1.00pm
Join Countryside Ranger and Bird Expert John Olley for this 2.5 mile bird walk around Blackhall. Don't forget your camera and binoculars!
The Big Seaweed Search, 11.00am - 1.00pm
Come and meet marine expert Emily at Seaham Hall Beach to learn about the seaweeds of the British Isles and contribute to real scientific research for the Natural History Museum and the Marine Conservation Society.
Fairy Flax to Andy Capp Walk, 1.00-4.00pm
Walk along the England Coast Path, past a series of superb sand dunes before reaching the heritage rich Headland at Hartlepool.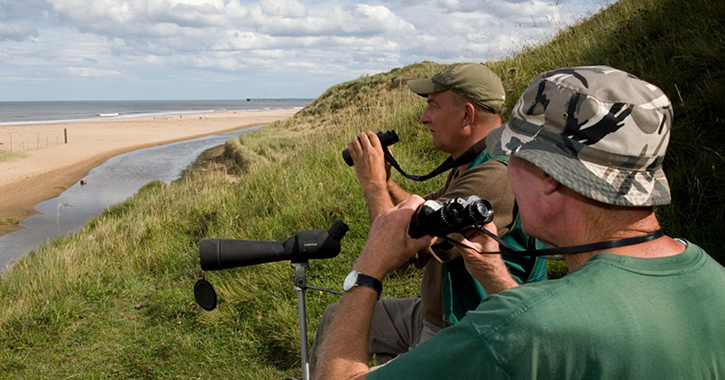 Saturday 2nd June
Easington Colliery Sea Glass Safari, 11.00am - 3.00pm
Join artist Stuart Langley on a seaglass safari at Easington Colliery beach followed by an art workshop to create your own illuminated seaglass keepsake.
Kayaking and paddle boarding Family Taster Sessions, 10.00am and 1.00pm
Join the team at Seaham Activity Centre and try out sea kayaking and paddle boarding. Please note there is a charge for this activity.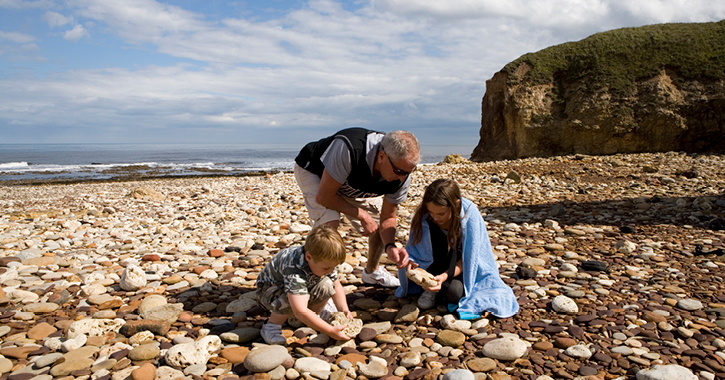 Sunday 3rd June
Not for Softies! River to River Walk
25 mile walk along the coast from the Wear to the Tees. It's tough going so not for the faint hearted! Booking is essential and the walk will take up to 8 hours including a lunch break (don't forget to bring a packed lunch with you and plenty of water!).
Horden Welfare Park Walk and High Tea, 2.00pm - 3.30pm
Come along and rekindle those memories and chat about days gone by! High tea and nostalgia will be provided by the lovely staff at Horden Heritage Centre and Vintage Tearooms! This is a dementia friendly event, all attendees are welcome to bring a carer or family member along.
For full details on all the events taking place throughout the Reach for the Beach Festival and how to pre-book your place click here.
Related
0 Comments