It's hard to believe when you see the heritage coastline, that not so long ago at all it was one big industrial area, with mine after mine after mine. Today industry has long gone from the cliffs but beauty and wildlife definitely has taken back over. You can literally walk for miles along the very edge next to the sea and it has become truly one of my favourite coastal walks.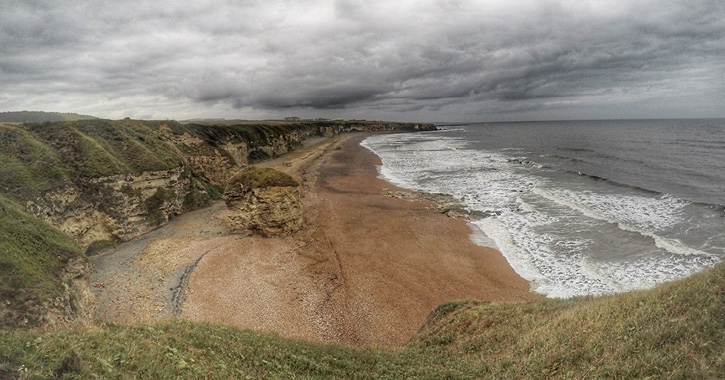 The Durham Heritage Coast trail is an 11 mile walking route from Seaham to Crimdon following the England Coast Path National Trail. It's along cliff tops but there are virtually no ups and downs. I would recommend not just staying on the clifftop pathways. Venture down to hidden beaches that throw up some remarkable scenes. Plus instead of doing all 11 miles or more at once you can break it up and enjoy even more. Like I did!

Seaham is the perfect spot for breakfast to start you off or even lunch. Coffee shops and food bars with sea views can be found at the harbour, along with a great museum of the Seaham Lifeboat Centre. There is more history and heritage than you may think.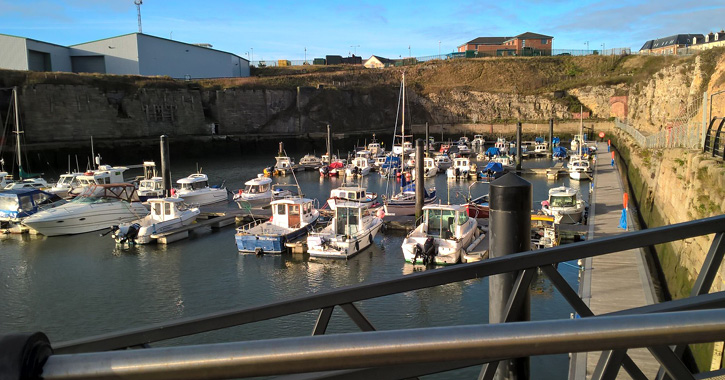 I did notice there were a few people here on Seaham Beach doing more than wandering. They were heads down looking to the floor with little bags. These were people looking for Sea Glass!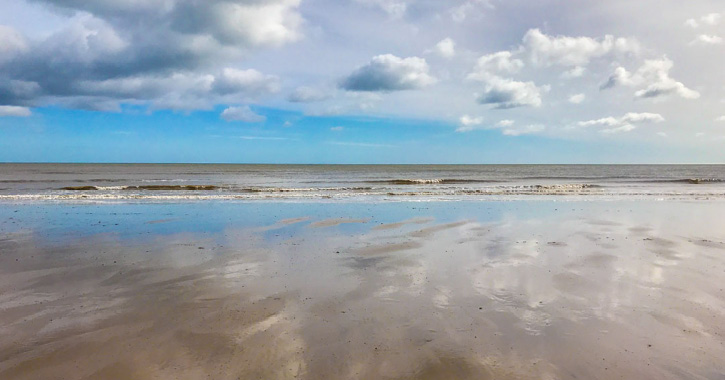 Years and years ago in the big old industrial age the North East Coast had its fair share of glass factories. Bottles being blown and produced by the millions. Useless and spent glass at the end of the day was dumped into the sea. This was obviously a time before knowing or realising the harm it would have on the environment. The sea has churned and churned these bits of glass and over time they have become cloudy glass pebbles… sea glass, that comes up on the beaches bit by bit at high tide. Jewellery is made from it these days and is proving popular. Hence many families enjoying having a look in the stones on the beach amongst some obvious professionals. I collected a good handful in just my one walk across Seaham beach.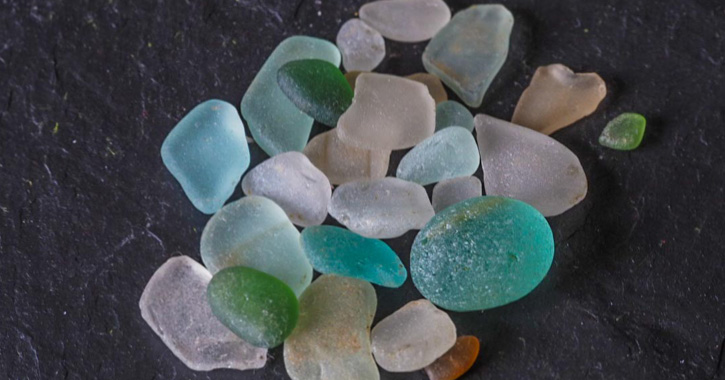 Whilst in the town you cannot fail to pass by a certain statue on Terrace Green. A statue of a world war one soldier with head bowed. It is bigger than I thought it was from pictures and even my photo below does not give its size and stature justice. It is 9 feet 5 inches in height. The artist who created it was Ray Lonsdale and is officially called '1101' (Eleven o' one) to mark the first minute of peace after the armistice of WW1. It is very much better known as 'Tommy'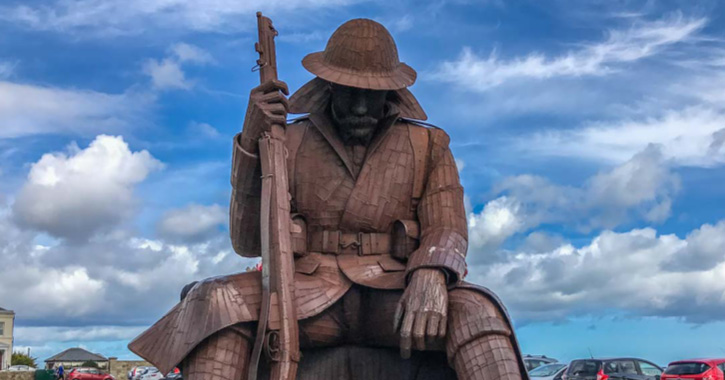 Heading South out of Seaham it really is no time at all before you come to the stunning Nose's Point. Hard to believe this was the site of a colliery even as late as 1991 that employed over 3000 men!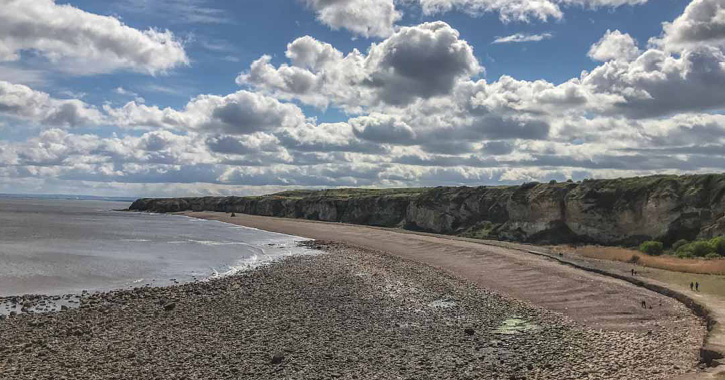 For looking down South from Nose's Point you get to see the expansive Blast Beach in all its glory (pictured above). Doesn't look shabby at all from above does it? The beach was so quiet apart from the sea lapping on the shore. Film buffs amongst you may know this was the beach was used to film the landing at the beginning of Alien 3. And it is obviously a special place for dogs to run and run, where better than a wide open beach and the sea.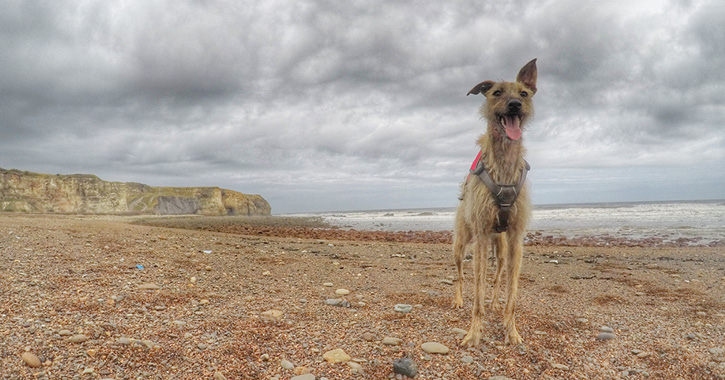 Hidden caves with natural windows to the sea, grassy walkways, sand, rock and pebble. A calm, quiet and beautiful enclosed spot. The name Blast Beach gives a hint to its past. It was once were the waste was dumped from the coal mine. Considering the mine only closed less than 30 years ago, and looking at old photos online, you get a sense of the massive clean up operation and transformation that has taken place. Look down amongst the rocks beside the sea. The colours bring up some of this past.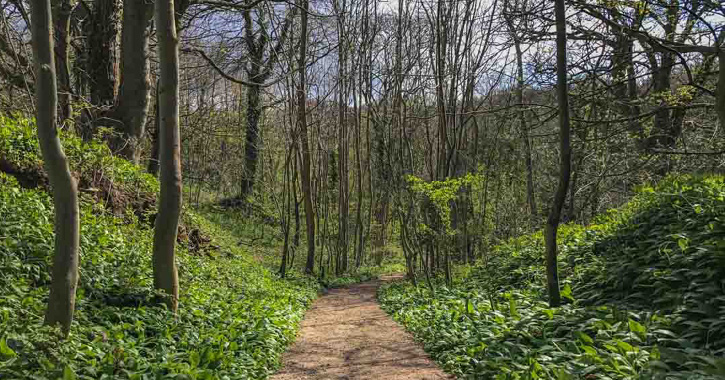 Along from Nose's Point you will pass through Hawthorn Dene. Yet another reason this walk is so rich in variety. The coast is broken up by these green and abundantly colourful Denes. Inlets with small rivers, trees and flowers a plenty.
Hawthorn Dene is a bigger and beautiful example. A limestone gorge that the path follows round. When you reach the bottom a little footbridge crosses the river and you get a cathedral type feel with a whole new view out to sea, under the viaduct.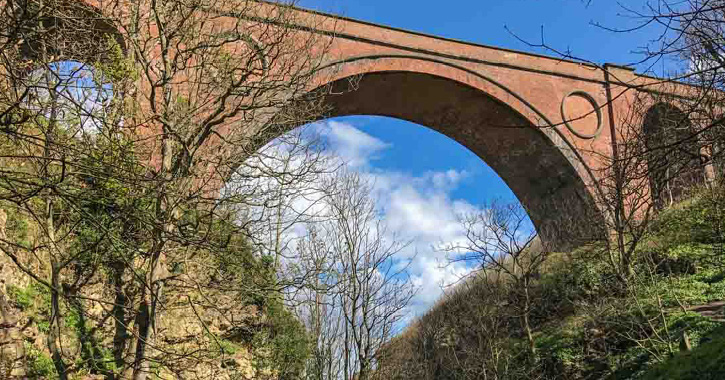 The clifftop walk from Hawthorn Dene to Easington Colliery is truly invigorating. Clifftops and huge views all the way. Not busy either each time I have done it so you can stand in peace looking out over the North Sea, waves crashing down below. As you near Easington Colliery, the black pit cage stands proud in the view as a reminder of the huge and thriving mining community that once worked and lived by the mine.
I could get the sense that this was one of those walks that I must do in every season and all weather conditions at some point. The changes of colour, the abundance of wildlife and the changing of the sea. I really did enjoy it in many ways.
Related
0 Comments