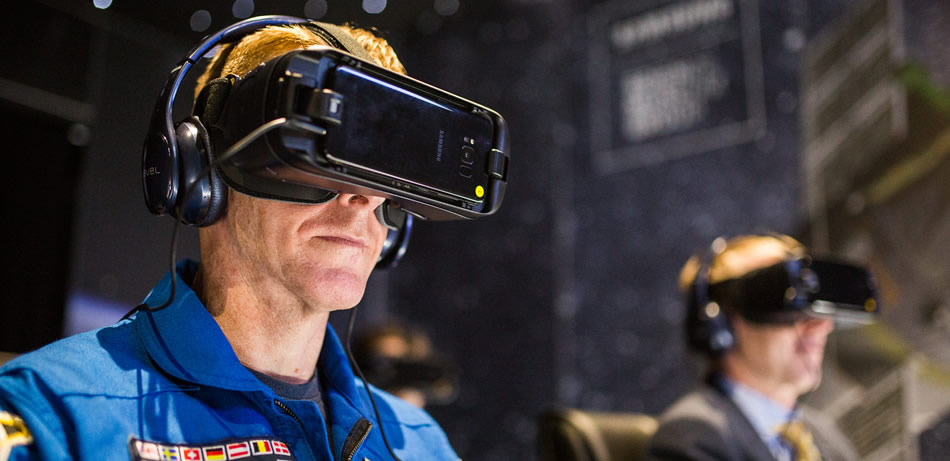 The spacecraft that transported astronaut Tim Peake to the International Space Station is landing at Locomotion!
On 22 November, a landmark partnership between Samsung and the Science Museum Group are bringing the British astronaut's Soyuz TMA-19M capsule – complete with an equipped interior and re-entry char marks on its outer body, as well as its 25m diameter parachute – will be on display at the Shildon museum for two months as part of a nationwide tour.
The display is set to be accompanied by an immersive range of activities, including a virtual reality experience – 'Space Descent VR' – which will be narrated by Peake himself. The VR experience will place visitors inside the Soyuz to witness the 250-mile journey back to Earth from the ISS first-hand.
Gary Campbell, Locomotion Museum Manager, said: "It's hard to express how excited we are to be bringing the Soyuz capsule to Shildon. The capsule represents one of history's most incredible technological feats, and this is an unmissable opportunity for visitors young and old from across the North East to see the craft that took Tim Peake all the way to the Space Station and back.
"We hope our local residents and future visitors enjoy this unique experience and pay Soyuz a visit."
Where to stay when seeing Tim Peake's spacecraft...
Here is a list of accommodation in the Vale of Durham, or you can explore all accommodation across the county here.
For further help and advice contact Durham's official Visitor Contact Centre on 03000 26 26 26, email visitor@thisisdurham.com.
How to find out more?
Related
0 Comments