Durham Book Festival returns between 7 – 15 October, with a whole host of talks, readings and workshops for literature lovers to dive into.
As ever, this year features a wide range of author events that will see writers from a variety of backgrounds – from Booker Prize winners and journalists to comedians and broadcasters – talking about their careers and giving readings from their work.
Here, we take a look at some of the unmissable author events taking place across the festival.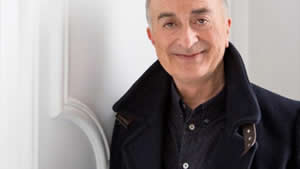 Tony Robinson: No Cunning Plan
With a stellar career that's lasted over fifty years, from starring as the bumbling Baldrick in 'Blackadder' to presenting 'Time Team' for two decades. Now, he's releasing his much-anticipated autobiography, which reveals how he went from being a child star to a comedy and broadcasting icon. His appearance at the festival is set to be funny and packed with visions into his amazing life.
Robert Webb: How Not To Be A Boy
Award-winning comedian and actor Robert Webb, known for his role in the acclaimed 'Peep Show' and 'The Mitchell And Webb Look,' will be introducing his new memoir, 'How Not To Be A Boy'. In it, he explores the relationships that made Robert into his own man, and the lessons we learn as sons and daughters. Expect a lot of wit and insight into modern gender stereotypes.
David Almond: The Books That Made Me
Beloved local children's author David Almond will be talking about his work in this special Big Read event, suitable for all the family. As well as revealing more about the books that have been the most important to him throughout his life and career, he'll be sharing his views on some of the stories that make up his anthology 'Half A Creature From The Sea'.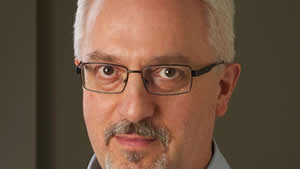 Alan Hollinghurst: The Sparsholt Affair
Winner of the Booker Prize for his 2004 novel 'The Line Of Beauty,' author Alan Hollinghurst is headed to Durham Town Hall to talk about his long-awaited sixth novel, 'The Sparsholt Affair.' Taking the reader on a journey through several generations of uncertainty and change in British society, his chat with Festival Laureate Andrew McMillan is set to be fascinating.
Thom Brooks and Gulwali Passarlay: Becoming British
In his new work 'Becoming British', citizenship expert Thom Brooks has explored the questions rarely tread by politicians, looking at the relationship between immigration and citizenship to challenge popular and political myths around the topic. Gulwali Passarlay, the author of 'The Lightless Sky,' meanwhile, has been specially commissioned by the festival to write a piece about his experiences of arriving and living the UK as a teenager. Together, they are set to talk in-depth about one of the most important and challenging social topics of contemporary Britain.
Peter Snow and Ann MacMillan: War Stories: Gripping Tales of Courage, Cunning and Compassion
Respected journalist, author and broadcasting Peter Snow, known for his work as ITN's Diplomatic and Defence Correspondent and presenter of BBC's Newsnight, is back at the festival, alongside his wife and fellow broadcaster Ann MacMillan. Together, they've written 'War Stories,' an account of thirty-four ordinary men and women swept up in the turbulence of wars spanning four centuries. They'll be discussing just some of their until-now untold stories here.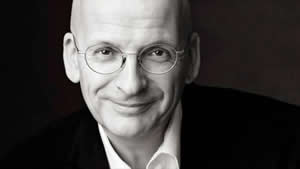 Roddy Doyle: Smile
Irish novelist, dramatist and screenwriter Roddy Doyle is headed to the Durham Book Festival for the very first time to discuss his latest work, 'Smile'. Featuring Roddy's typical razor-sharp wit, humour and evocative presentations of childhood, while also exploring themes such as religion and memory.
Newcastle-born Chris Ryan spent seven years serving in the SAS, taking part in the infamous Bravo Two Zero mission in Iraq in 1991. He's now an author of over thirty best-selling fiction and non-fiction books, and in his latest work 'SAFE,' he turns his attention closer to home, giving advice for how to keep your family safe from the perils of modern urban life.
Chibundu Onuzo and Sarah Winman: Fantastic Fiction
If you're looking to discover some exciting new fiction, then this could be the event you're looking for. Chibundu Onuzo will be discussing her new book 'Welcome To Lagos,' a provocative portrait of contemporary Nigeria. Meanwhile, the best-selling author of 'When God Was A Rabbit,' Sarah Winman, is set to chat about her latest work 'Tin Man,' a touching coming of age story.
David Goodhart: The Road To Somewhere
Once a correspondent for the Financial Times, David Goodhart is the founder of cultural affairs magazine Prospect. With his latest book 'The Road To Somewhere,' he conducts and timely and compelling investigation into the political and moral lines that divide us, considering identity and politics in the wake of Brexit and Trump's America.
Where to stay during Durham Book Festival...
Here is a list of accommodation in Durham City, or you can explore all accommodation across the county here.
For further help and advice contact Durham's official Visitor Contact Centre on 03000 26 26 26, email visitor@thisisdurham.com.
How to find out more?
Related
0 Comments