A new permanent display of rare Anglo Saxon artefacts is coming to Open Treasure this summer.
The Treasures of St Cuthbert, which include the gold and garnet Pectoral Cross, the symbol of Durham Cathedral, will open at Open Treasure on Saturday 29th July.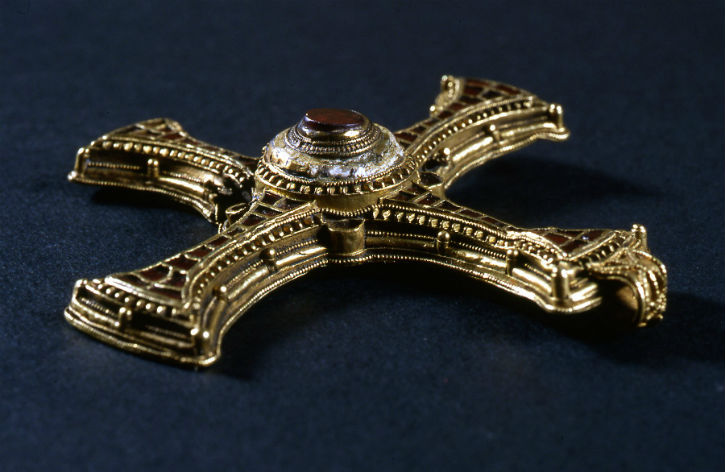 St Cuthbert's Coffin...
Following Cuthbert's death in 687, his remains were buried on Lindisfarne. When the coffin was opened eleven years later Cuthbert's remains were found not to have decayed, with his clothes apparently still in pristine condition. Following this incredible discovery, Cuthbert's remains and relics became a focal point for veneration and pilgrimage, something which continues to be the case today.
Cuthbert's remains, and the wooden coffin that held them, were protected and preserved by the monks of Lindisfarne through periods of great unrest, including the threat of Viking invasion which eventually forced them to leave their monastery. Having settled for short periods in both Chester-le-Street and Ripon, in 995 Cuthbert's remains found their way to a new home in Durham.
In 1093, following another forced exile during the Norman Conquest, the foundation stone for Durham Cathedral was laid, and in 1104 St Cuthbert's relics were finally placed into their shrine within the Cathedral.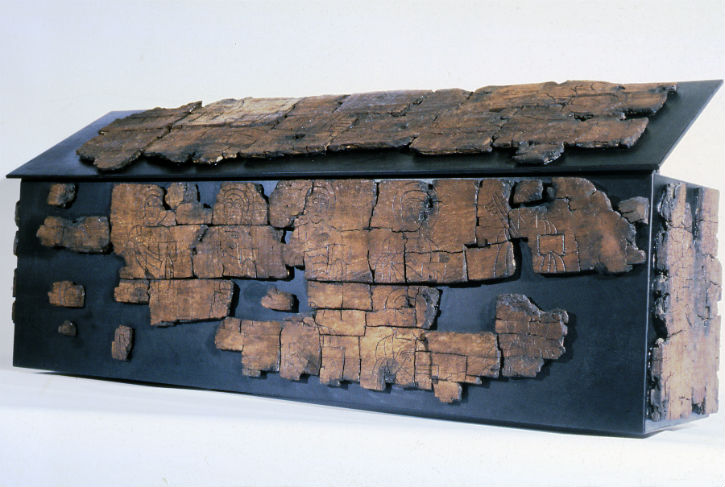 The Sanctuary Knocker...
As the home of St Cuthbert's Shrine, Durham Cathedral was not just a place of pilgrimage but also of sanctuary from the law. For centuries, those seeking sanctuary after committing a "great offence" could rap the Sanctuary Knocker on the Cathedral door and receive 37 days of protection. The original twelfth-century knocker, one of the most famous symbols of Durham Cathedral, will also go on permanent display.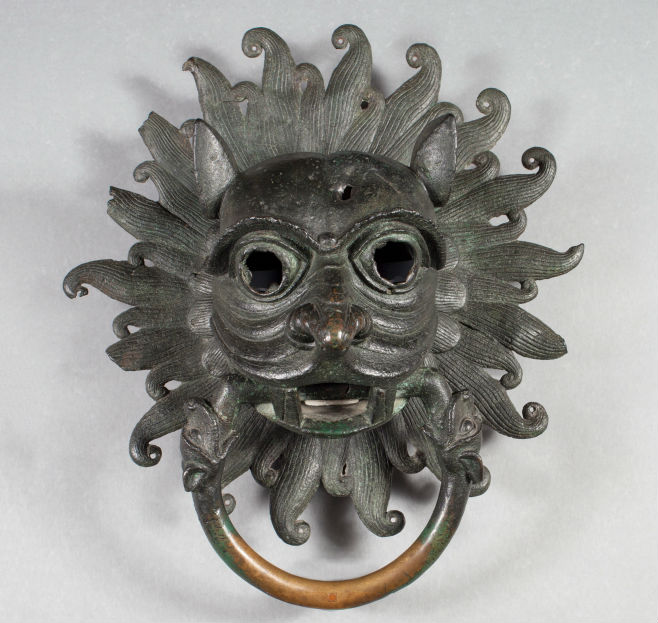 The Great Kitchen will close Sunday 11 June for the exhibition changeover before reopening on Saturday 29 July.
Please note this display is permanent and entry to the Great Kitchen is included with admission to Open Treasure.
Tickets are available from the Visitor Desk in the Cathedral, the Open Treasure Welcome Desk and in advance from the Cathedral website.
Keep up to date with more events by signing up to our e-newsletter.

Related
0 Comments