It's the season for Christmas cheer! From singing classic carols to skating across the ice, you'll find many fun festive experiences to enjoy this winter along the Northern Saints Trails.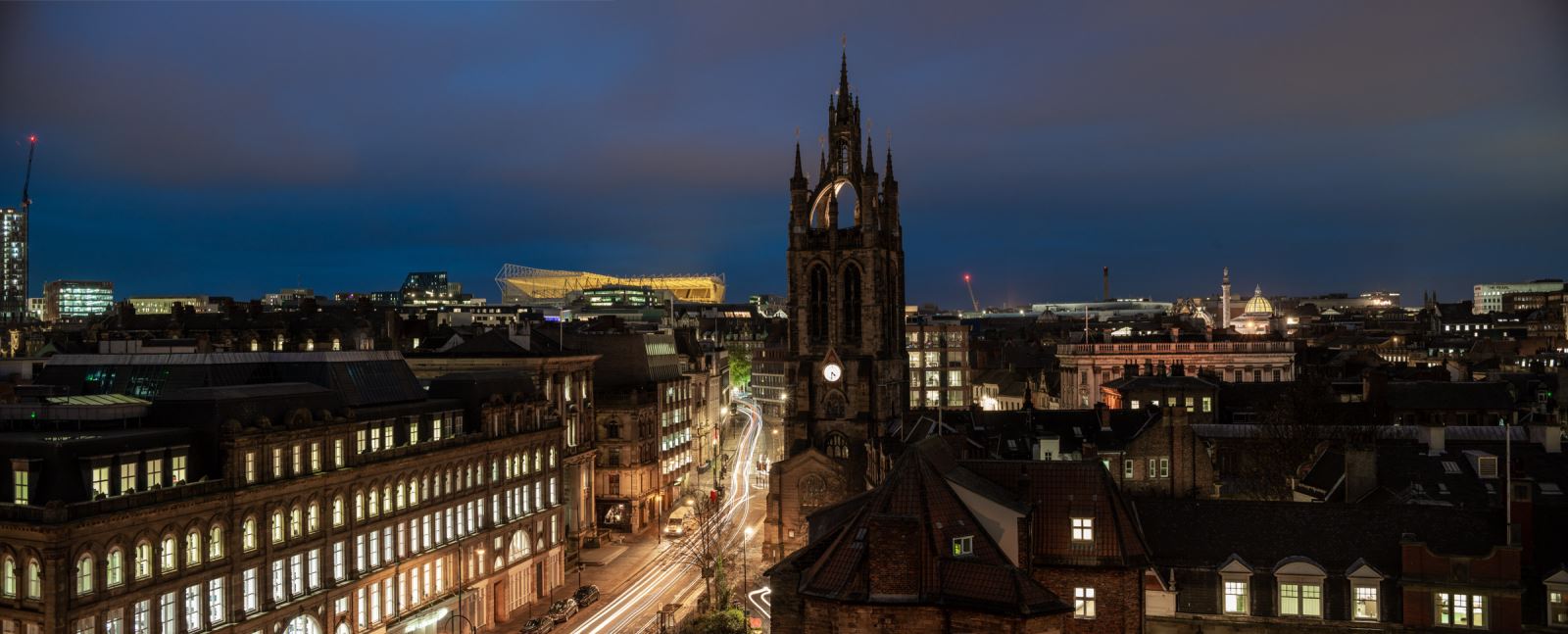 The Angel's Way
This December, why not see a classic Christmas Nativity? Make a visit to the grand Newcastle Cathedral for an interactive service where you will meet angels, shepherds and wise men. You will also be able to join in some wonderful carols to really get you in the Christmas mood.
When? 11am – 12pm 23 December
Where? Newcastle Cathedral, St. Nicholas Sq, Newcastle upon Tyne NE1 1PF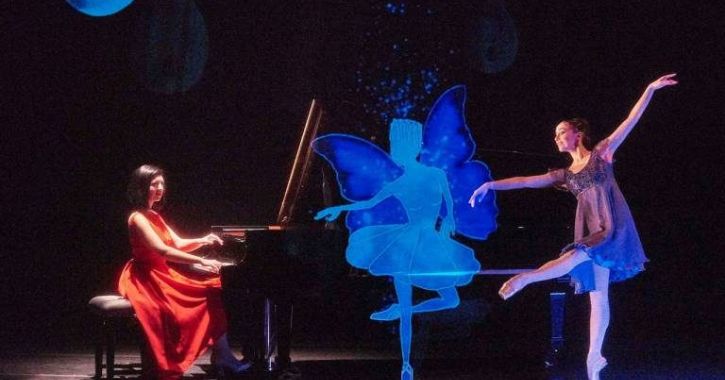 This special performance of the Nutcraker combines piano music, dance and digital animation. Whilst Alexandra Dariescu plays Tchaikovsky's iconic music on the grand piano, watch ballerina Imogen-Lily Ash elegantly move across the stage alongside digitally-animated characters.
When? Various times on 3 December
Where? The Glasshouse International Centre for Music, St Mary's Square, Gateshead NE8 2JR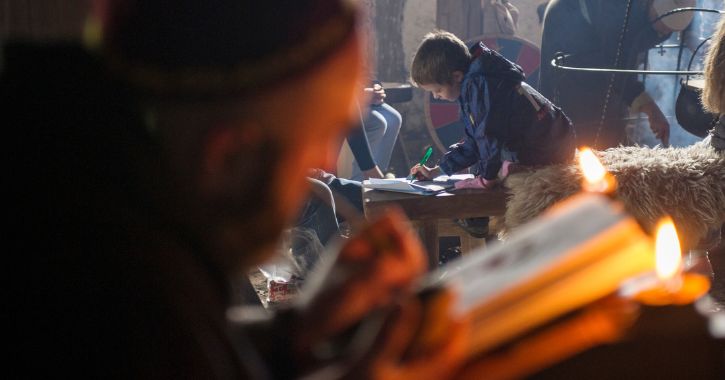 The Way of Learning
Yule Magic
Delight in Christmas festivities with Yule Magic at Jarrow Hall. As you sip on warming drinks and tuck into treats, get cosy by the fire listening to ancient folklore tales of winter from the Oak King. You can also take part in the age-old tradition of the Yule Log, have a go at Christmas crafts and make a visit to the Solstice facepainting tent. Don't forget to explore the Anglo-Saxon farm too!
Where? Jarrow Hall, Church Bank, Jarrow NE32 3DY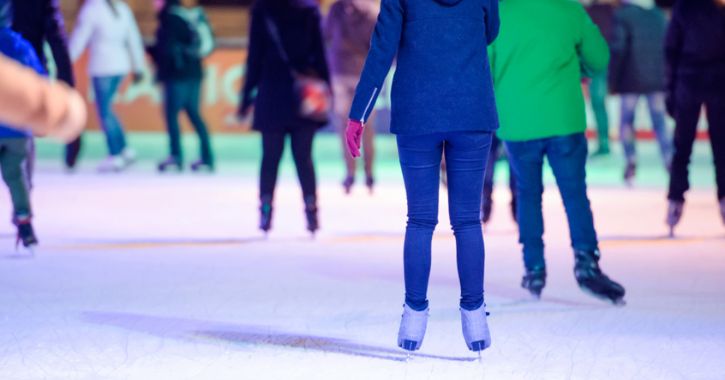 Ice Skating
It's time to glide! Strap on the skates and feel the adrenaline and thrill as you move across the ice rink. There are plenty of sessions throughout the day to pick the perfect skating time for you: afternoon, twilight and after dark under the stars! That's just one of the many ways to have some Chrimbo fun at Rainton Arena's Winter Wonderland.
When? 4pm – 8pm 24 November – 31 December
Where? Rainton Arena Mercantile Road, Houghton-Le-Spring, DH4 5PH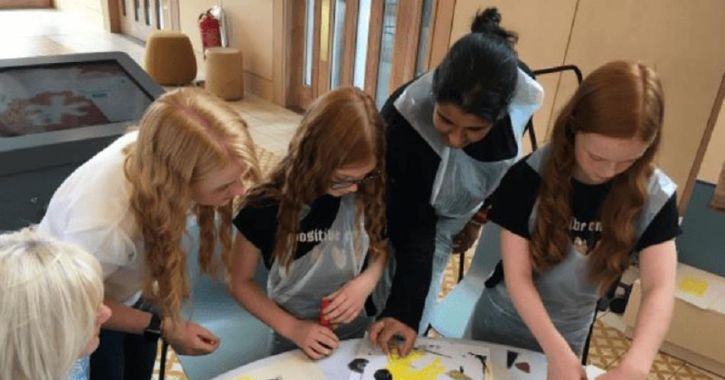 The Way of Life
Linocut Cards and Glass Bauble Painting for Christmas
Is your tree full of brilliant baubles? Now's your chance to design your own! Pop into the Mining Art Gallery to paint a glass bauble. That's not all, you will also learn how to make your own Christmas cards using lino-cutting techniques. As you get immersed in Christmas creativity, take a moment to bite into a tasty mince pie. Booking is essential.
When? 6 December 2023
Where? Mining Art Gallery, Market Place, Bishop Auckland DL14 7NP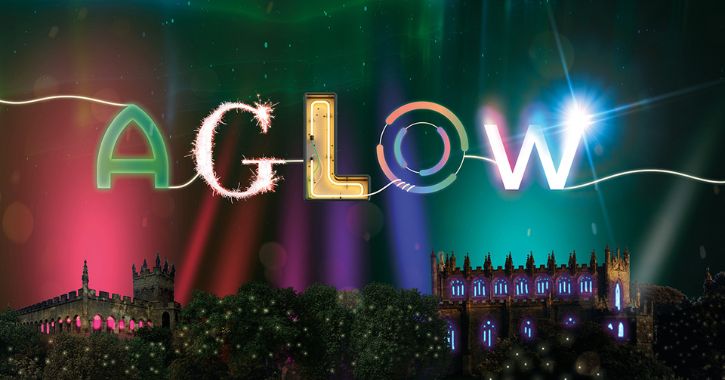 See dazzling illuminations at AGLOW, a spectacular light trail in the gardens and grounds of Auckland Castle. Not only will there be the largest Christmas tree in the North of England but also the longest outdoor light tunnel in the country! Be sure to treat yourself along the way with some mulled wine and marshmallows which you will be able to toast on the fire pit. Booking is essential.
When? 22 November - Sunday 31 December
Where? Auckland Castle, Market Place, Bishop Auckland DL14 7NR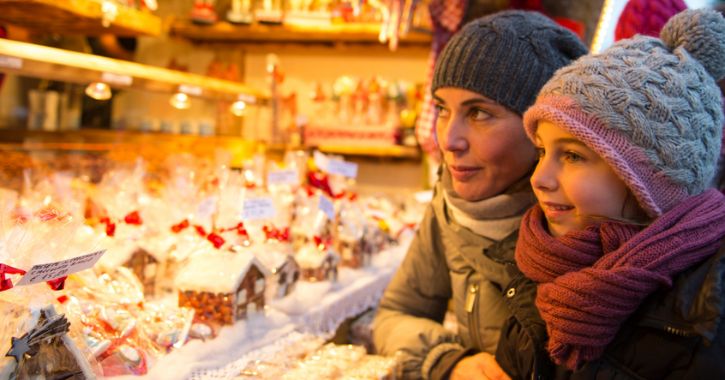 The Way of Light
Whilst the pretty lights among the trees sparkle, feel the buzz and merriment as you browse the many Christmas stalls in the historic market town Hexham. As well as all the stalls in the Market Place, enjoy meandering your way around the stalls in the priory buildings and main area of Hexham Abbey. Whilst there, take the opportunity to admire the beautiful architecture.
When? 9am -3.30pm, indoor stalls open from 9.30am 9 December
Where? Hexham Market Place and Hexham Abbey, Beaumont St, Hexham NE46 3NB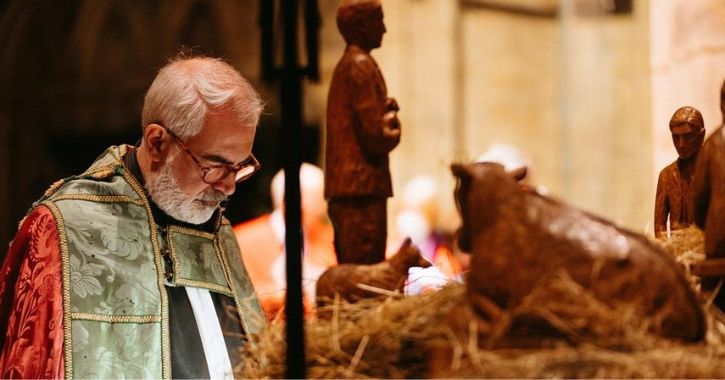 Blessing of the Crib and Lighting of the Christmas Tree
Why not visit the splendid Durham Cathedral over the Christmas period? A great service for the family, see the impressive, luscious Christmas tree lit. Take a close look at the nativity scene which will also be blessed.
When? 3.30pm 10 December 2023
Where? Durham Cathedral, Durham City DH1 3EH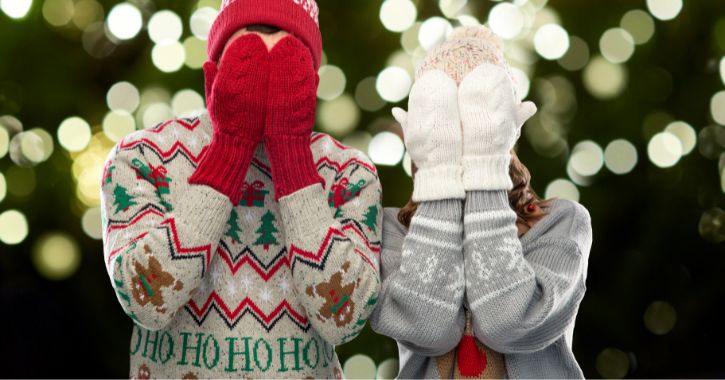 The Way of Love
Put on your favourite Christmas jumper and feel the Christmas joy as you sing Christmas carols inside this charming village church. Then revel in some seasonal nibbles and have a mince pie or two!
When? 6pm – 7.30pm 13 December 2023
Where? St Mary Magdalene Church (Hart Village Church) Magdalene Drive, Hart, County Durham TS27 3AP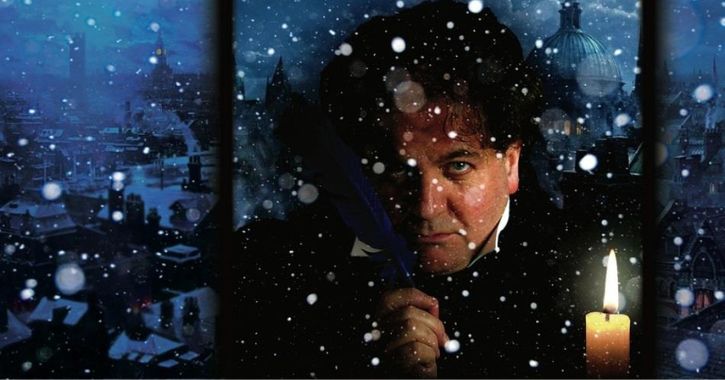 Don't miss this magical performance by the Chapterhouse Theatre Company! They are bringing the classic Dickens tale A Christmas Carol to Durham Cathedral. As Ebenezer Scrooge goes on a journey to learn the true meaning of Christmas, there will be marvellous musical sequences.
When? 7.30pm 24 November 2pm , 7.30pm 25 November
Where? Durham Cathedral, Durham City DH1 3EH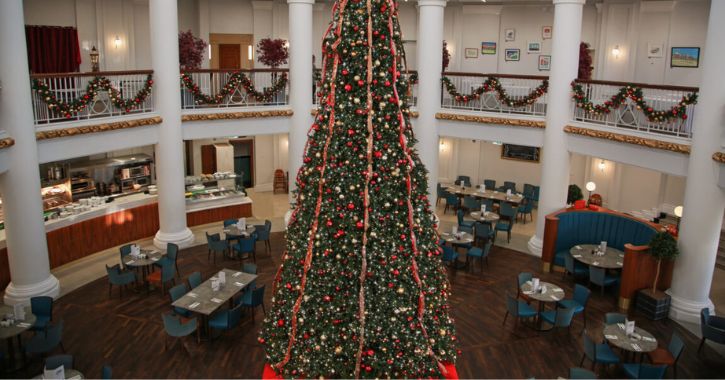 The Way of the Sea
Take your Christmas dining to the next level by going to Spanish City. Under the dome with the stunning 30ft Christmas tree in the centre of the room, bite into flavoursome food from the Trenchers festive menu.
When? 22 November – 2 January
Where? Spanish City, Spanish City Plaza, Whitley Bay NE26 1BG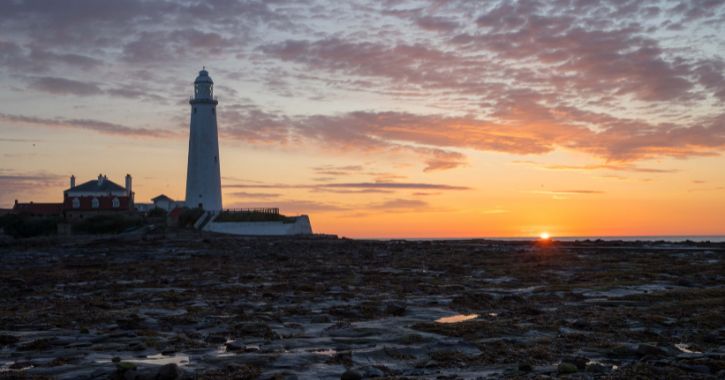 Santa at St Mary's Lighthouse and Visitor Centre
Santa has decided to soak up the atmosphere by the coast on St Mary's Island. Visit him in his grotto and make sure your children have been good as Santa has been busy preparing super gifts ! Your group can also go on a free lighthouse tour. Booking is essential.
When? 10.30am-3.30pm 2-3 December; 10.30am-2pm Sat 16 December; 10.30am- 3pm Sun 17 December
Where? St Mary's Island Causeway, Whitley Bay NE26 4RS
Related
0 Comments