All along the Northern Saints Trails you'll find many fantastic Christmas experiences to enjoy and get you into the festive spirit this year. From having a delicious Christmas-themed afternoon tea at Spanish City, going to a grand Christmas Fair at Jarrow Hall or making an amazing glass bauble at the National Glass Centre, what will you choose?
The Way of Life Trail
Bishop Auckland's Christmas Town
You better watch out, you better not cry, you better not pout, I'm telling you why, Santa Claus is comin' to Bishop Auckland's Christmas Town! But that's not all, as part of the event there will be plenty of great activities. Start off with the Bishop Auckland Town Council's Christmas Party, special guests are performing on the Christmas Town Bandstand with headliners, tribute band Aukestra and local talent Chris Dakers. Then have a fab skate across the huge ice rink or drink a sublime Baileys Hot Chocolate at the Elves Arms!
When? 18- 20 November 2022, various times.
Where? Bishop Auckland Market Place.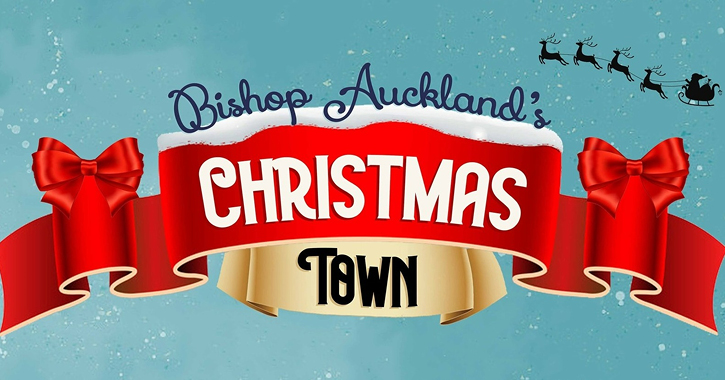 The Auckland Project: Winter Experience
The Auckland Project is creating a Winter Experience with a twist! Don't miss the splendid Neapolitan Nativity scene in the Faith Gallery. The 18th-century Baroque crèche, known in Italian as a Presepe, is a giant Nativity scene staged in a true-life Neapolitan setting. It is an incredible 11ft tall and 15ft wide display. You will see the usual sacred elements such as the three wise men and angels but look closely for other characters such as raucous musicians and boisterous children.
For more Christmas merriment keep on exploring. Deck The Halls is another highlight, The Throne Room of Auckland Castle will be beautifully decorated with a 50ft long dried flower garland. Amazingly, the garland will feature more than 30,000 flower heads, all individually picked from the 17th-century Walled Garden.
When? Various dates and times from 18 November- 31 December 2022.
Where? The Auckland Project, various locations across Bishop Auckland.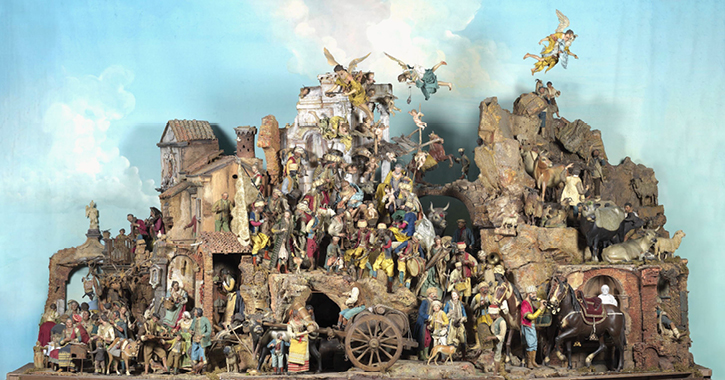 The Angel's Way Trail
Christmas Time Travel
Newcastle Cathedral invites you to journey through time along an interactive Christmas history trail. Did you know that St Nicholas is the Patron Saint of Newcastle Cathedral? Learn about his fascinating origins, play midwinter games, make merry music, discover what plum porridge is and much more. This is a drop-in event recommended for ages 3-12 but suitable for all the family.
When? 10am - 12.30pm, 10 December 2022.
Where? Newcastle Cathedral, Newcastle Upon Tyne.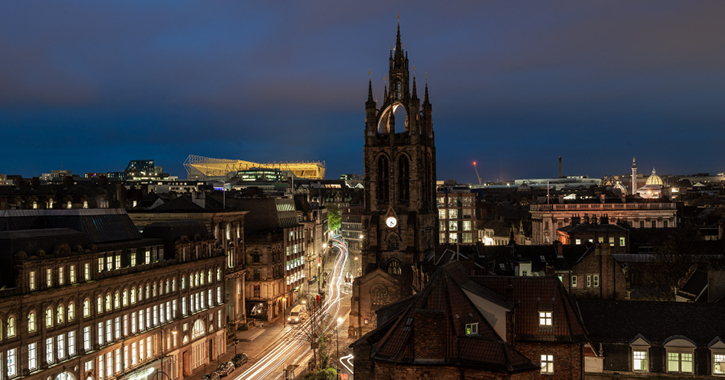 Chorus of Royal Northern Sinfonia: A Choral Nativity
Relax listening to a performance of joyous Christmas music at the Sage, Gateshead. The Chorus of Royal Northern Sinfonia will sing you the Christmas story, using a variety of wonderful Christmas pieces such as, In the Bleak Midwinter, Messiah: There were shepherds and The Three Kings. There will also be Christmas favourites from Handel, Holst and Stanford as well as modern classics and well-known carols.
When? 7.30pm, 1 and 3 December 2022.
Where? The Sage, Gateshead.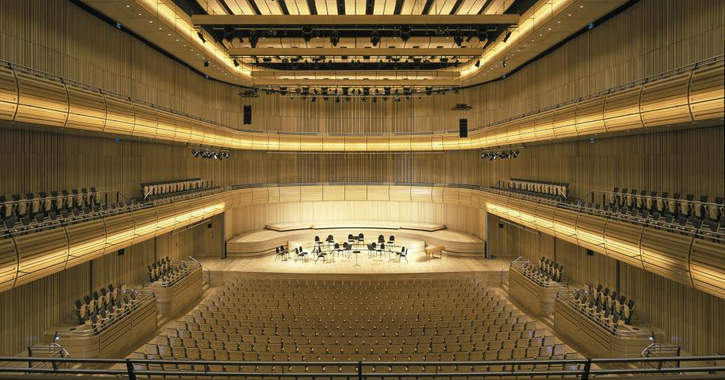 The Way of Love Trail
Jack and the Beanstalk
Fee Fie Foe Fum… it's time for some pantomime fun! AJ Theatrical Productions will be giving a cracking show of Jack and the Beanstalk at Hartlepool Town Hall Theatre. In their take on the fairy tale, you can have a good laugh with Simple Simon and watch the courageous Jack Trott try to rescue his beloved Jill from the evil Giant up in the sky.
When? 13 - 24 December 2022, various times.
Where? Hartlepool Town Hall Theatre, Hartlepool.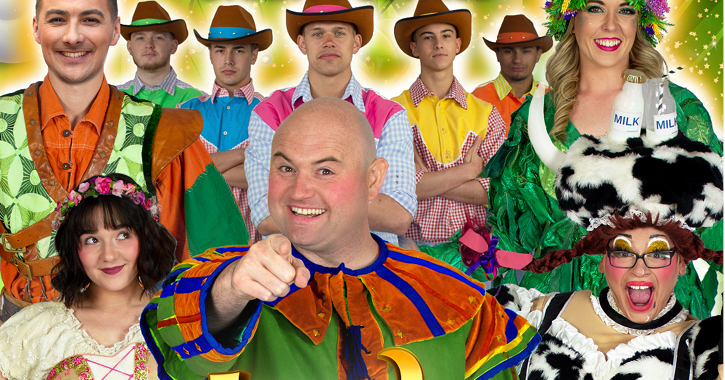 Durham Christmas Festival and Christmas Lights Switch On
It's the season for pretty lights and you can see a super display at the Durham Christmas Lights Switch On! Stars will be there to entertain us, such as the X-Factor winner Joe McElderry and the fab North East duo Khalysis. There will also be family entertainment and much more.
Durham City will also be hosting its brilliant Christmas Festival! There will be markets galore, to name just a few, the Regional Producers' Market at the Cloisters of Durham Cathedral where you can buy top quality food and drinks, and The Craft and Gift Marquee on Palace Green is the place to be for handcrafted items, gift ideas and festive decorations.
When? Durham Christmas Festival: 2 - 4 December, Christmas Lights Switch On: 5pm-6:15pm, 27 November 2022.
Where? Various venues across the city including Durham Market Place and Durham Cathedral, see website for further details.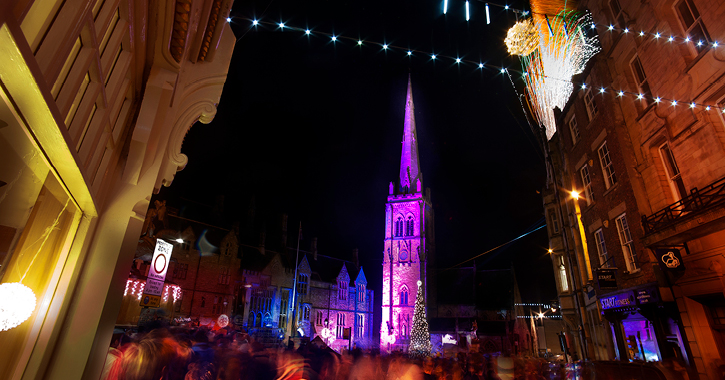 The Way of Learning Trail
Jarrow Hall Christmas Fair
Visit a charming Christmas Fair at Jarrow Hall. There will be over 50 stalls full of crafts, food, and gifts to purchase! The perfect opportunity to do some Christmas shopping so make sure you come along and support local businesses, artisans and craft people. Jarrow Hall is in fact an attraction in it's own right where you can enter into the Anglo-Saxon world at the Anglo-Saxon Farm and Village and discover about the scholar Bede at the Bede Museum.
When? 10am-4pm, Saturday 26 and Sunday 27 November 2022.
Where? Jarrow Hall, Jarrow, Tyne and Wear.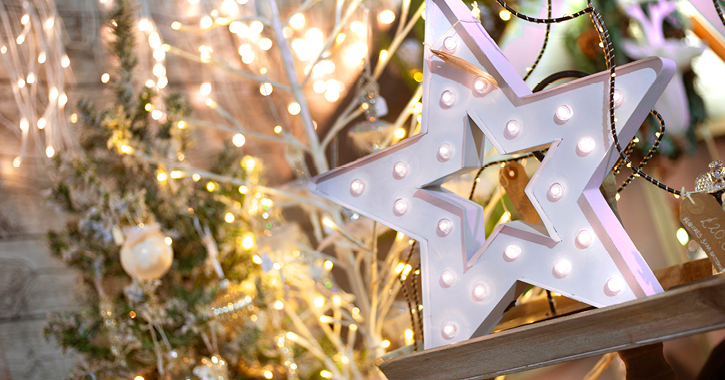 Make your own Christmas Bauble
It's not often you hear people say they have worked with molten glass at over 1100 degrees centigrade but that could be you! At the National Glass Centre, you can attend a workshop to create a gorgeous glass bauble to decorate your Christmas tree or to be a stellar gift. Have fun making your design unique by choosing from a wide selection of coloured glass. Age 12+, anyone under the age of 18 must be accompanied by an adult for the duration of the session.
When? Every Thursday, Saturday and Sunday, from 10 November - 18 December 2022, various times.
Where? National Glass Centre, Sunderland.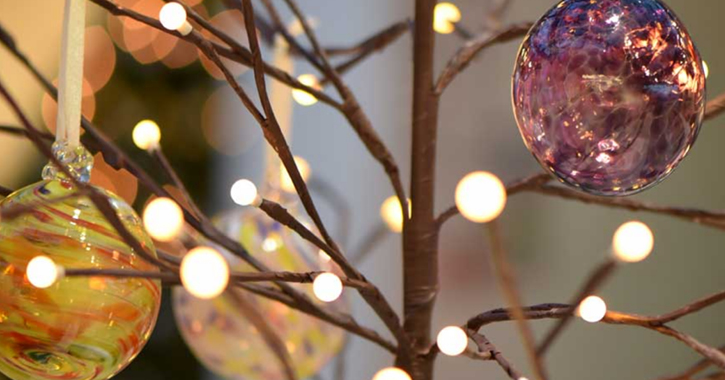 The Way of Light Trail
Santa's Enchanted Garden Grotto
Father Christmas is taking a trip to Lanchester Garden Centre, you'll get to meet him and Mrs Claus in the Enchanted Garden Grotto! As you wander through the magical Christmas Garden, you'll hear enchanting music, see an array of lights and be able to spot elves and an owl. Stroll down Candy Cane Lane to Candy Cane Cabin for information and tasty treats and warm drinks. Whilst you wait to see Father Christmas in the Elf Writing School, why not write him a letter or draw him a picture? You'll find Elfin-activity sheets there too. Father Christmas is fully Makaton and SEN trained.
When? Various dates and times from 26 November - 23 December 2022.
Where? Lanchester Garden Centre, Durham.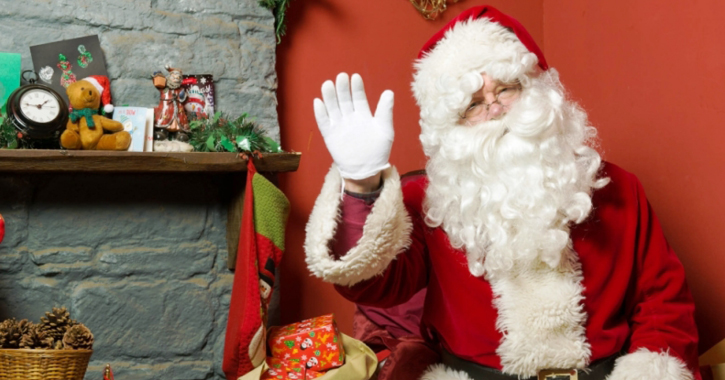 Festival of Nine Lessons and Carols
For a lovely, traditional Christmas service, go to The Festival of Nine Lessons and Carols at Durham Cathedral. The event will begin in the dark as you listen to the dazzling voice of a chorister sing, Once in Royal David's City. Then you'll get the chance to sing hymns with Durham Cathedral Choir. Members of the community will give readings, recounting the Christmas story to everyone.
When? 3pm, 22 December 2022
Where? Durham Cathedral, Durham City.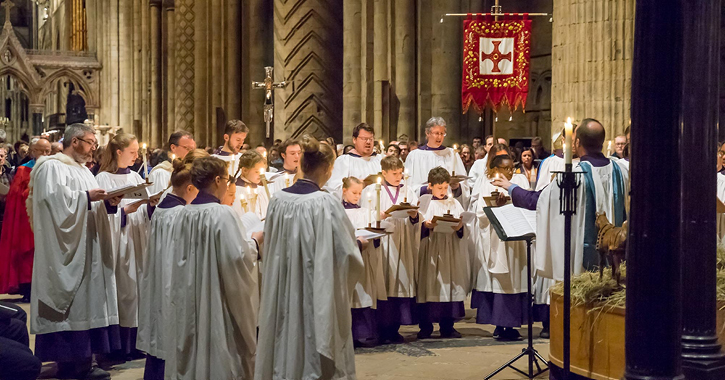 The Way of the Sea
Festive Afternoon Tea
Indulge in a delectable three-tiered Festive Afternoon Tea at Spanish City, Whitley Bay, an iconic multi award-winning costal venue. You can choose between sitting under the stunning dome in The Gallery or in the fine-dining 1910 restaurant which offers brilliant sea views.
When? 13 November – 31December 2022, various times.
Where? Spanish City, Whitley Bay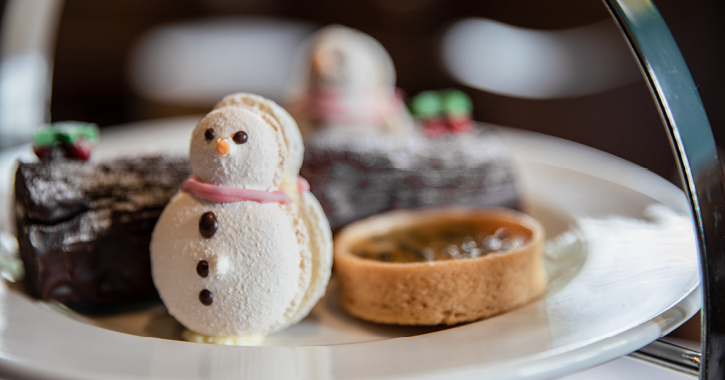 A Victorian Evening of Christmas Crafts
Take part in an exciting evening making Victorian Christmas art at Cullercoats Watch House. As the creative Christmas energy flows, drink a mulled wine and bite into a luscious mince pie. Once finished, you'll be able to take away three eco-friendly/thrift-inspired crafts. Message WriteSpace North East on Facebook or Instagram to book your space or follow the Eventbrite link.
When? 7pm-9pm, 9 December 2022.
Where? Cullercoats Watch House, North Shields.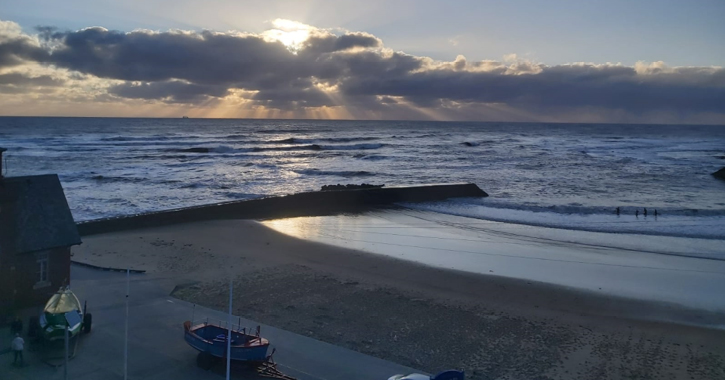 * Newcastle Cathedral image credit Michael Baister Photography.
Related
0 Comments