With Bishop Auckland Food Festival returning this weekend with all of the essential ingredients for a fabulous weekend of family fun, we caught up with MasterChef judge and host Gregg Wallace for a quick Q&A to talk all things food, gadgets and even the strangest dish he's eaten!
Gregg was a greengrocer for many years, supplying hotels and restaurants in London, so many of the capitals top chefs became his friends which resulted him eating out regularly and then developed an interest in cooking himself.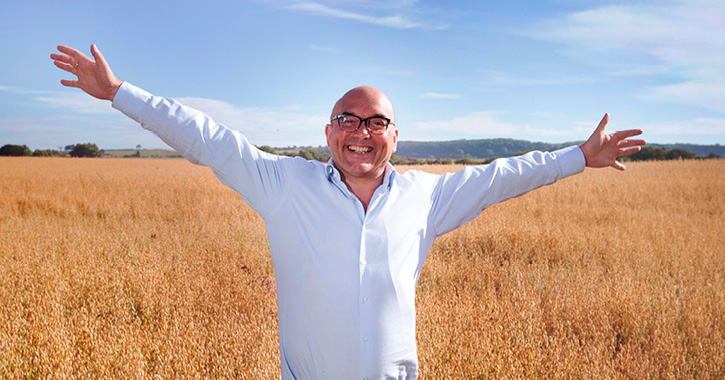 Who's been your biggest influence?
"The biggest influence on my cooking has been my wife, Anna," Gregg explains. "She comes from an Italian family and they all love to cook. Over the years this has been a major influence on my cooking. I would say two thirds of what we now cook at home is Italian in origin.
Favourite and least favourite ingredients?
"I love cooking with potatoes, they are probably the most versatile product on the globe. Where would we be without mash, chips, roasties, waffles or even gnocchi? However, I really don't like coriander and of course it appears in so many Asian dishes. To me it always tastes like the smell of cat pee!
Describe your perfect dinner party…
"My perfect three-course meal would start with a dozen oysters, move on to roast lamb with mint sauce and finish with my wife's coffee panna cotta. I am a big history fan, so if I could invite anyone, I'd love some historical figures. I would love to have a chat with Alexander the Great, Augustus Caesar and Henry II.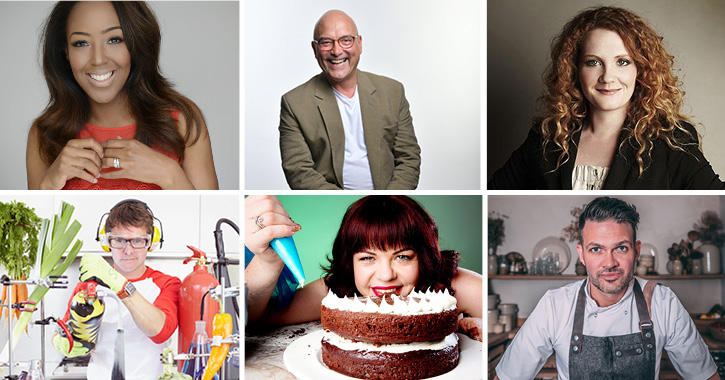 Can you remember the most unusual meal you've ever eaten?
"I once got served a whole roasted sheep's head in Greece which is the most unusual thing I've ever eaten. It had teeth and eyes still attached, the meat was nice but my dinner stared at me all night!"
As someone who works around the kitchen, you're bound to use the odd gadget or two…but what is the one you can't live without?
"I can't actually live without my electric knife sharpener," he adds. "I've tried really hard but I just can't use a steel properly. Even though John Torode has shown me many times."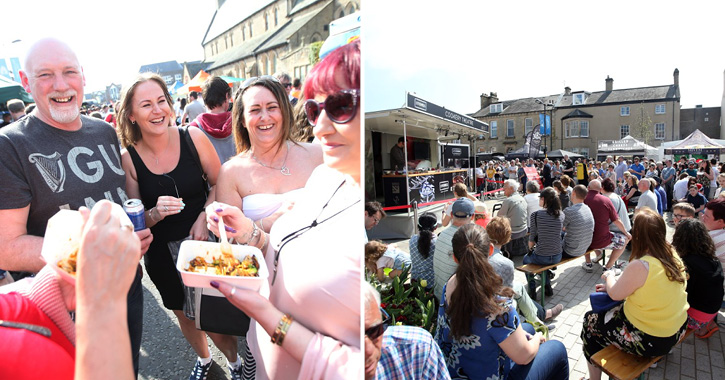 And what about when it all doesn't go to plan?
"My biggest cookery mishap was actually during a demo at the BBC Good Food Show," Gregg admits. "I tried for ages to whisk up double cream and then realised I had single cream all along."
Gregg will be joined by a star-studded line-up of chefs and celebrities, including actress Jennie McAlpine, BBC MasterChef 2018 champion Kenny Tutt, 2017 winner of BBC Celebrity MasterChef and broadcaster Angellica Bell and Great British Bake Off favourite Briony Williams.
With dozens more tasty traders from across County Durham and beyond, on Saturday and Sunday the Market Place and surrounding streets will be bustling with more than 150 stalls, selling traditional treats, exciting street food and a variety of local ales and cocktails.
Festival-goers can look forward to even more stalls selling a tempting array of local produce and delicious dishes from all over the world. There will also be live music, children's entertainment and a varied programme of workshops and live cookery demonstrations from celebrity guests and chefs in the Celebrity Cookery Theatre at the Town Hall.
Gregg appears on 14 April: 11am and 2pm. Tickets £8.
All tickets are available at the festival website and more information can be found here.
Related
0 Comments