Itinerary Planner
The Angel's Way – Bitesize Walk Three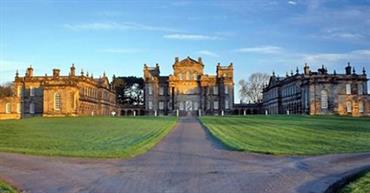 A Picturesque Harbour, the Mischievous Delavals & a Holy Well.
Distance: 4-6 miles
Start: Seaton Sluice (public bus, car or bike)
Route: Seaton Sluice harbour – Seaton Delaval Hall - New Hartley – Holywell Pond Nature Reserve – Holywell Bridge
Finish: Holywell Bridge
In a nutshell:
The pretty harbour of Seaton Sluice was once a bustling scene of intense industrial activity. Salt pans, glass making kilns and colliery ships created wealth for the Delaval family who developed it in the 18th century.
Few families were as energetic or mischievious as the 18th century "Gay Delavals" whose magnificent home was the stately Seaton Delaval Hall. Wild parties, amateur dramatics, musical evenings and outrageous practical jokes played on unsuspecting house guests were their idea of fun.
New Hartley provides a sobering reminder of the ever-present danger faced by coalminers on the Northumberland coalfield. The beautifully maintained Memorial Garden commemorates the Hester Pit Disaster of 1862.
Refreshments stops come in all shapes and sizes. The original "Holy Well" (now located on private land near Holywell Bridge) was a bubbling spring of iron-bearing water believed to have healing properties and used by medieval monks travelling an ancient route linking Tynemouth Priory and Newstead Abbey, near Morpeth.
Why not visit:
The Church of Our Lady, Seaton Delaval – for 700 years the private chapel of the Delaval family it has impressive Hatchments (painted Coat of Arms) on display.
Seaton Delaval Hall
Product Information
Contact Details:

The Avenue
Seaton Sluice
Whitley Bay
Tyne and Wear
NE26 4QR

Tel:

+44 0191 237 9100

Contact Details:

St Michaels Avenue
Seaton Sluice
WHITLEY BAY
Tyne and Wear
NE26 4QR

Tel:

+44 0191 2525163
Itinerary Distances
From
To
Distance * (metric)
Seaton Delaval Hall

(55.08216,-1.49646)

Church of Our Lady

(55.08219,-1.49662)

0.01
Total Distance *
0.01 miles
Estimated Journey Time
0 minutes
* Approximate distance by road