Itinerary Planner
The Way of Love – Bitesize Walk Two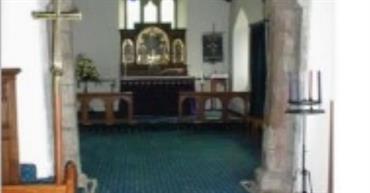 King Coal, King Cnut and the Trimdons.
Distance: 2-4 miles
Start: Wingate
Route: Wingate – Trimdon Colliery – Trimdon – Trimdon Grange
Finish: Trimdon Grange
In a nutshell:
The County of Durham wears its industrial heritage with pride and "King Coal" shaped its landscape and its people. In 1888 at Wingate Pit 24 year old Peter Lee, recently returned from working in American coalmines, started his new job. Self-educated and with a burning desire to improve people's lives he entered local politics and rose to become Chair of Durham County Council in 1919.
Each of "The Trimdons" has its own character but perhaps all owe at least part of their name to the legend of King Cnut visiting the area in 1027. In preparation for the final stage of his pilgrimage to the Shrine of St Cuthbert at Durham, the king is said to have shaved his head and "trimmed" his beard.
Why not visit:
St Mary Magdelene Church, Trimdon