The Wild Escape - The Bowes Museum
The Bowes Museum
Newgate
Barnard Castle
County Durham
DL12 8NP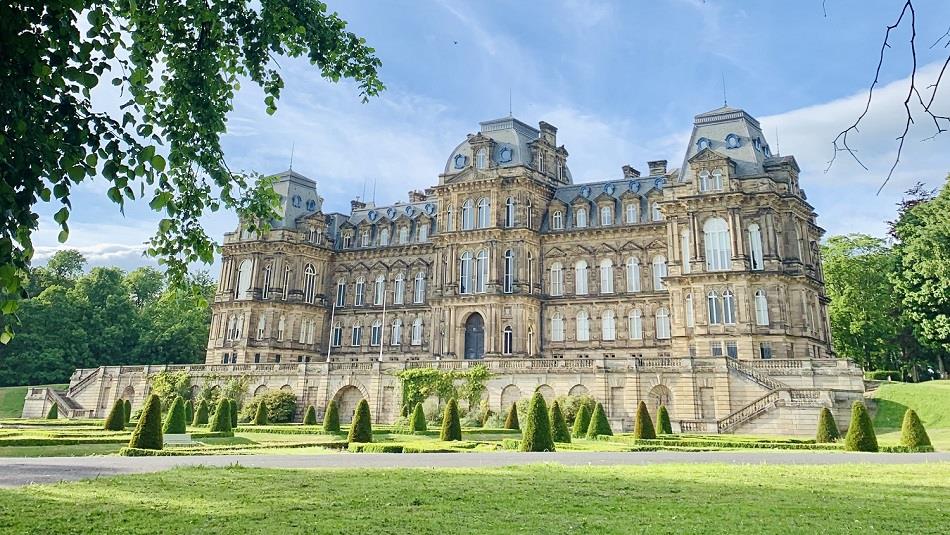 About
The Bowes Museum joins The Wild Escape, the largest ever collaboration between UK museums
The Bowes Museum has announced that it will be joining The Wild Escape, a major new project uniting hundreds of museums with schools and families to find nature in museums.
Led by national art charity Art Fund and with support from Arts Council England, hundreds of museums, galleries and historic houses are coming together for the largest ever collaboration between UK museums.
Taking place from January to July 2023, The Wild Escape invites children to find a favourite animal in their local museum and create an artwork imagining its journey to a natural habitat. The pictures and stories children create will be brought together in a collective work of art that imagines a better future for the wildlife on our doorstep, launched online and in museums on Earth Day 2023.
As part of The Wild Escape, The Bowes Museum is working with Bright Woods Forest School and the TCR Hub in Barnard Castle to deliver school and family workshops looking at the different depictions of wildlife in the collection and the different birds found in the grounds. Attendees will learn how to ensure that discarded items don't harm living creatures and how to upcycle everyday waste for functional and aesthetic purposes.
They'll make a series of bird sculptures from willow and re-purposed timber from fallen trees and foraged materials that will be showcased at a family fun day celebrating Earth Day on Saturday, April 22, when visitors will be able to join in activities celebrating the Silver Swan, biodiversity and conservation as well as take part in workshops using natural materials.
As part of the Wild Escape the Museum is also encouraging visitors to join in the RSPB's Big Garden Birdwatch in the gounds with a family fun day on Saturday, 28 January, with the Museum holding birdfeeder workshops to raise awareness.
The Wild Escape is an opportunity to join the urgent conversation about climate crisis and biodiversity loss and look for nature positive solutions, in partnership with leading environmental charities the RSPB and WWF and cultural organisations National Trust and English Heritage.
The Wild Escape is inspired by Wild Isles, a landmark BBC series exploring the flora and fauna of the UK.
**Please contact the museum for further details of dates/times and how to book.**
Book Tickets
Guide Prices
**Please contact the museum for further details of dates/times and how to book.**
TripAdvisor
Opening Times
Season
(1 Jan 2023 - 31 July 2023)
Access Information