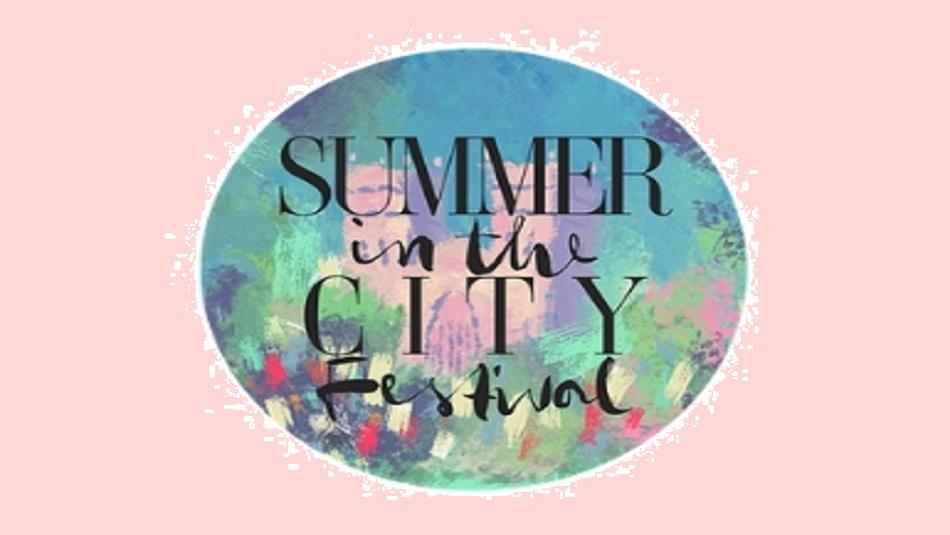 About
Summer in the City Festival is taking over Durham City this June, celebrating the best of the city's theatre, music and art.
Throughout June, Durham City will be packed full of cultural events for everyone to enjoy. Durham University, Durham County Council and regional artists bring you a dynamic programme of events to celebrate the cultural life of the city. This month long festival showcases the best theatre, musical concerts and art projects Durham City has on offer.
THEATRE - Durham is set to stage over 25 pieces of theatre over the month of June. From Durham Student Theatre, Durham Dramatic Society and professional productions; make sure you catch new writing, Shakespeare, opera and comedy across the city.
The Spare Room, a temporary black box theatre venue, presents a programme of new work. Highlights include; Minge Unhinged (18 June) from Your Aunt Fanny, the all-female comedy sketch group made up of women from the North East of England. Queerbaiting (19 June) by Sophie Wright, produced by Sightline Productions. Soho Cinders (20-22 June) by Durham University Light Opera Group, comes to Hild Bede East Gym, this modern musical fable set in the London district of Soho mixes stories of politics, sex-scandals and true love. Love's Labour's Lost (21 June) by Castle Theatre Company is taking place at Fellows Garden Castle. Durham Opera Ensemble present Gilbert and Sullivan's comic opera Iolanthe (22-23 June) at St John Gardens, St John's College. Durham Student Theatre present The Tempest (26 June) at the Gala Theatre a post-colonial production emphasising the political and historical aspects of one of Shakespeare's greatest works.
MUSIC - Music events are taking place across the city from Durham Cathedral to the Old Cinema Launderette. Highlights include: Stage and Screen Act 1 (8 June) and Act 2 (10 June). These annual collaborative concerts, this year themed Stage and Screen, are happening across two nights; the first at Durham Cathedral and the second at the Gala Theatre. With scores from Harry Potter, Jurassic Park, and ABBA's immensely popular Mamma Mia, they are two nights of your favourite film classics. Don't miss the chance to hear County Durham's own star, Sir Thomas Allen perform at Durham Cathedral in Act 1. A Symphonic Journey, Orchestral Society Cathedral Concert (22 June) is another spectacular evening of music at Durham Cathedral, featuring symphonies from Prokofiev and Saint-Saëns, as well as Mahler's titanic Symphony no.5. DJAZZ The Durham City Jazz Festival ( 7- 9 June) brings you an eclectic mix of contemporary and traditional jazz set against the backdrop of some of Durham's most intriguing venues. Catch Chance McCoy (Old Crow Medicine Show) (9 June) at Old Cinema Launderette. Chance McCoy is a Grammy winning Indie Folk musician from West Virginia.
ART - Summer in the City Festival brings you an art programme full of exhibitions, tours, family workshops and talks as well as an art market. Highlights include; #VisibleWomen – Women artists from Durham's Collection (1-30 June) a free exhibition inspired by the #VisibleWomen social media campaign. Steffen Sixt: Heimat (11 May - 23 June) exhibition comes to the Gala Gallery as part of the 50th anniversary celebrations of Durham's twinning with the German town of Tubingen. The Bailey Gallery Art Tours (13-24 June) are a chance to visit new art displays in four of Durham's oldest colleges. Talk about art, make art and learn about artists and activists from across the world at Nasty Women North East's (Small but) FIERCE workshop, or support regional artists by visiting the Art Market (22 June) in Durham Town Hall, Families and little humans can create artwork inspired by Salvador Dali or get messy making wildlife prints at the free Family Workshops taking place every weekend at the Palace Green Library.
For the full programme please visit: summercity.org
TripAdvisor
Opening Times
2019
(1 June 2019 - 30 June 2019)
Access Information