Beamish: Quoits Weekend
Beamish Museum
Regional Resource Centre
Beamish
County Durham
DH9 0RG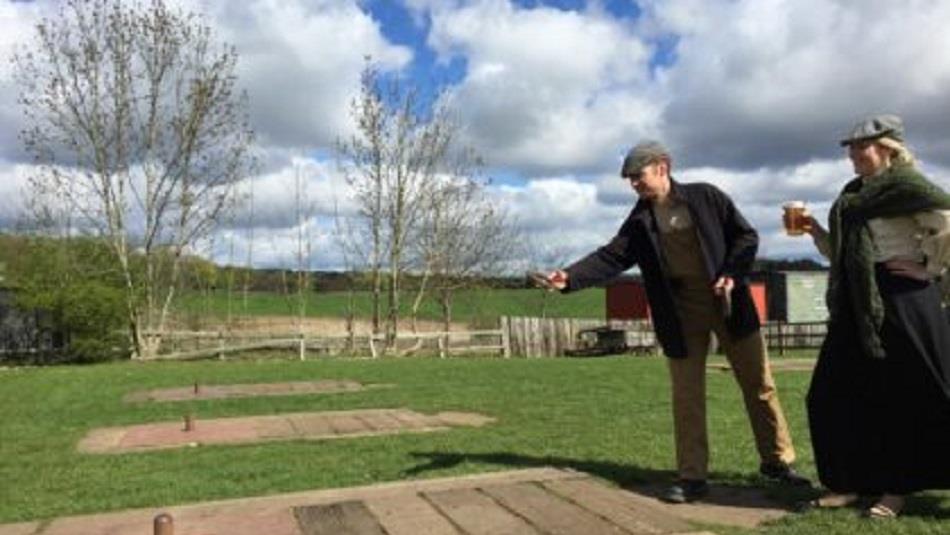 About
Between twenty and fifty competitors from The Quoits Association will play in the traditional game in The Pit Village here at Beamish on Saturday 6th & Sunday 7th July.
The sporting event, which is similar to the game hoopla, has been associated with mining communities for many years.
Quoits has been described as a developed form of horseshoe pitching and the name originates from Ancient Greece. Similar to the Greek discus, Quoits was brought to Britain by the Romans.
The English variant of the game in split into three versions, these are The Northern Game, The Long Game and The East Anglian Game.
The National Quoits Association, which was formed in 1986, will be playing The Northern Game. This variation uses specific rules which were published in 1881 and includes stakes which are placed eleven yards apart in three square feet of clay.
For more information keep checking back here or follow us on our Facebook and Twitterpages.
As with all daytime events, you can use your Unlimited Pass!
TripAdvisor
Opening Times
6-7 July
(6 July 2019 - 7 July 2019)
Access Information