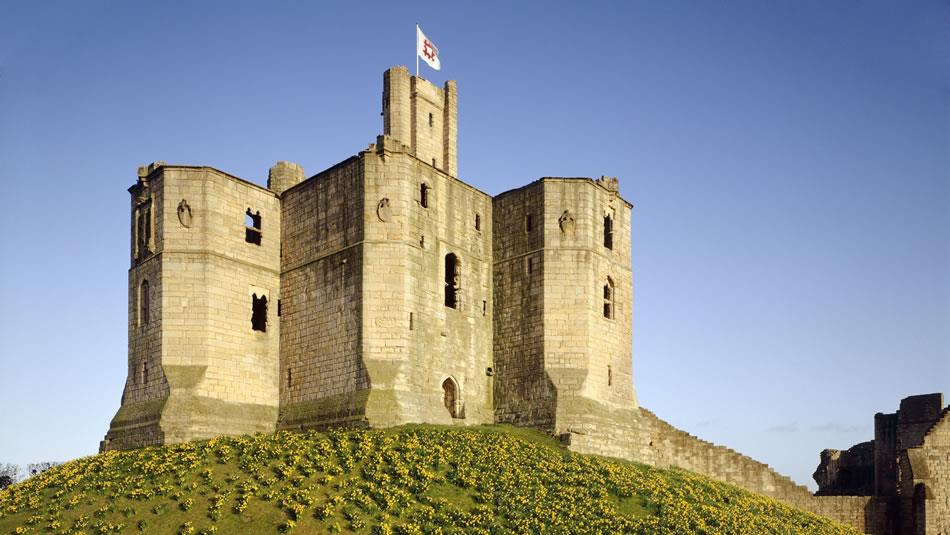 About
Towering 12th century fortress with striking ruins and mystery-shrouded hermitage gracing the charming River Coquet.
The Way of the Sea reaches this imposing motte-and-bailey castle ruin by Warkworth village, on a tree-fringed River Coquet meander. Former stomping ground of English kings John, Edward I and Edward II, it enjoyed its height of glory under Henry Percy, first Earl of Northumberland. His son Harry Hotspur became infamous for rebelling against King Henry IV, losing the Percys the castle for a time but gaining mention in Shakespeare's Henry IV Part I. The Greek cross-shaped keep is hailed as a marvel of medieval architecture. You can walk from Warkworth up the River Coquet and take a boat trip to the Warkworth Hermitage, which started attracting attention following publication of the 18th century ballad The Hermit of Warkworth, but predates the poem by several centuries.
The River Coquet was also once known for fulling (a process in woollen clothmaking). Rent from a fulling mill near Warkworth financed a light for St Cuthbert's shrine in the 13th century.
TripAdvisor
Access Information