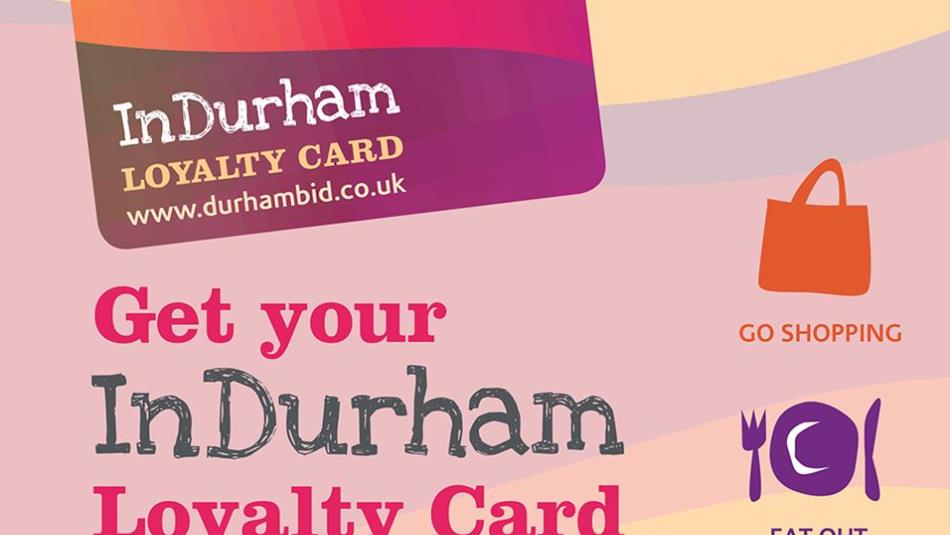 About
Sign up for an InDurham Loyalty Card to take advantage of the exclusive discounts being offered by Durham's amazing businesses across the City.
When you're visiting Durham City you can use your InDurham Loyalty Card to make great savings at a variety of participating businesses including retailers, services, cafes and restaurants. So now you'll be able to visit the city and know you're getting even more value for your money whether you're running errands or having a great day out with friends and family.
You can find out which of the City's businesses are participating in the scheme and their current and discount offers here->>https://www.lifeindurham.co.uk/indurham-loyalty-card/
The offers and discounts available to InDurham Loyalty card holders will change and be updated in order to keep the loyalty card scheme fresh, interesting and seasonally relevant.
The InDurham Loyalty Card costs £5 for 12 months' worth of discounts. Your subscription will renew each year so you can continue benefiting from the great deals and offers available in the future too.
Terms & Conditions apply, please https://www.lifeindurham.co.uk/indurham-loyalty-card-terms-conditions/
TripAdvisor
Access Information
Map & Directions