The Auckland Tower due to open July 2018
18th April 2018
Categories: Latest News
Visits to The Auckland Project will soon begin at Auckland Tower where you can find all the information you need to explore Auckland castle, grounds and local area.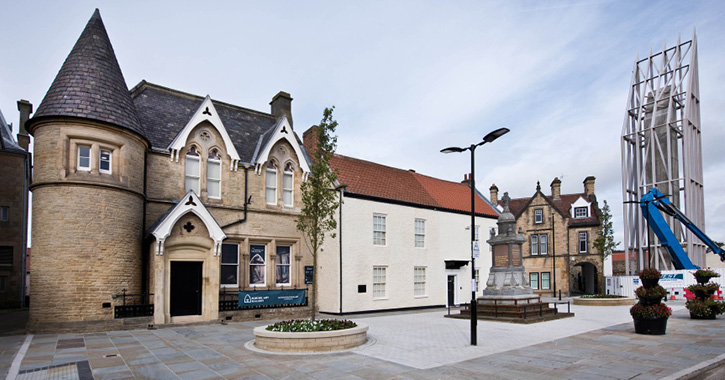 The new Auckland Tower and visitor centre will open to the public in July 2018 (date TBC) and will be where visitors can buy entry tickets, collect guidebooks and maps, get directions, and learn about special seasonal events and activities.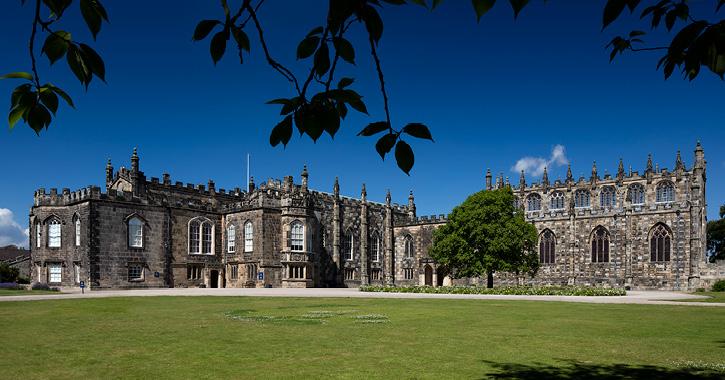 As a visitor destination, The Auckland Project has something to offer visitors with varied interested, from heritage and art, to gardens and parklands. Plus the team at The Auckland Project can develop bespoke packages tailored to the interests of your group, which can be based around one or several elements on offer.

The building, designed by Niall McLaughlin who also designed the new Faith Museum extension, stands on the threshold between the town and the castle. Its modern design echoes a great wooden siege engine drawn up against the castle's fortifications to allow access to the historic inner realm – effectively breaking down the walls between the town and the Castle. It is also reminiscent of the temporary wooden structures historically used in the Market Place for fairs and festivals.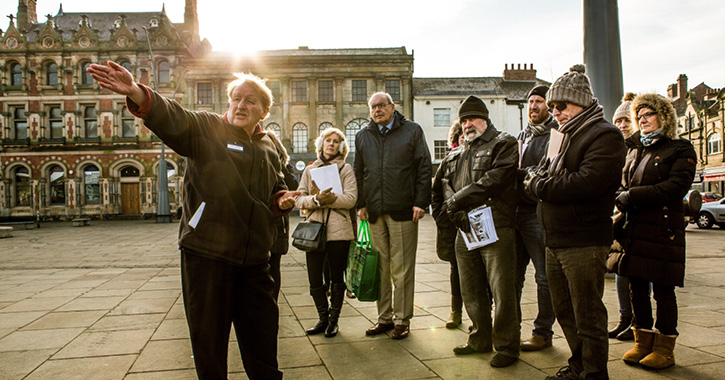 Like the market stalls, once bedecked with garlands, Auckland Tower will be adorned with beautiful decoration, including crafted ornate shutters. It will also boast a dramatic 29 metre high tower, with a viewing platform 15m up to offer unsurpassed views across Auckland Park, Bishop Auckland town, and the rural landscape beyond.
For more information on the Auckland Project click here.