Re-making Beamish
18th April 2018
Categories: Latest News
Work on Remaking Beamish, the biggest project in Beamish's 48-year history, is progressing very well, despite the dreadful weather that hit the whole country in February.
The four year £18 million Remaking Beamish project will include a 1950s Town and upland farm and expansion of the Georgian area, including a coaching inn where visitors can stay overnight. Buildings from across the region, including Durham, Tyneside, Wearside, Teesside and Northumberland, will be moved or replicated at Beamish as part of the project.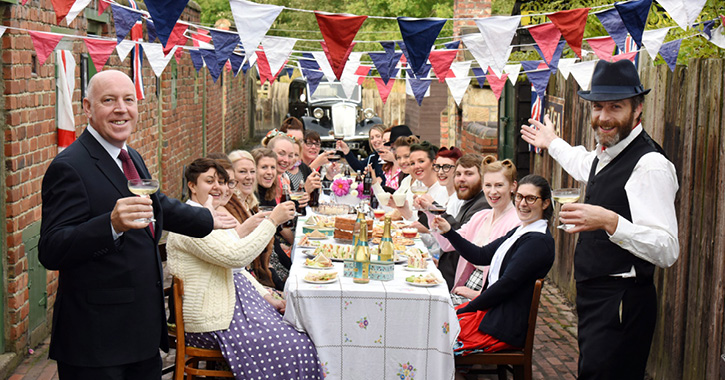 • The 1950s Town will feature a cinema – being moved from Sunderland - community centre, homes, shops, cafe, bowling green and fish and chip shop. Aged miners' homes will provide a dedicated centre for older people, including those living with dementia. Artist Norman Cornish's former home will be recreated, including the studio he donated to the museum.
• Spain's Field Farm, from Weardale, has been deconstructed and will tell the story of rural life in the 1950s.
• The expansion of the 1820s Landscape will include a coaching inn where visitors can stay overnight and a recreation of murdered Joe the Quilter's cottage.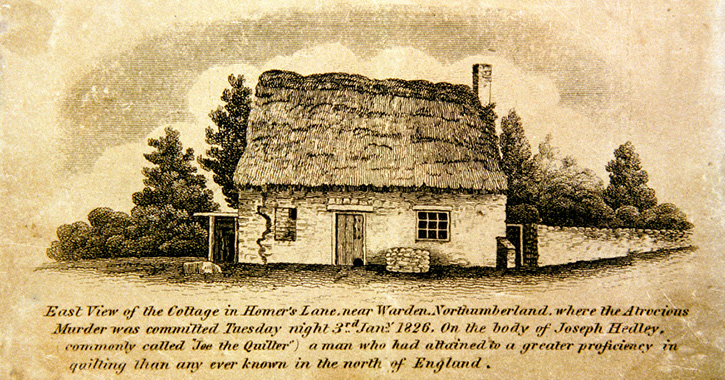 Over the past few months, the Beamish building team have been busy constructing the lost cottage of murdered Georgian quilter Joseph Hedley in the Georgian area. Original stones from Joe's cottage - which once stood in Warden, near Hexham, Northumberland - have been combined with stones which were sourced from the Coquet Valley.

Traditional methods and materials are being used to build an accurate recreation of the cottage. The use of lime mortar relies on the right conditions and temperatures and, while the recent cold weather has provided the team with a challenge, the cottage is really taking shape.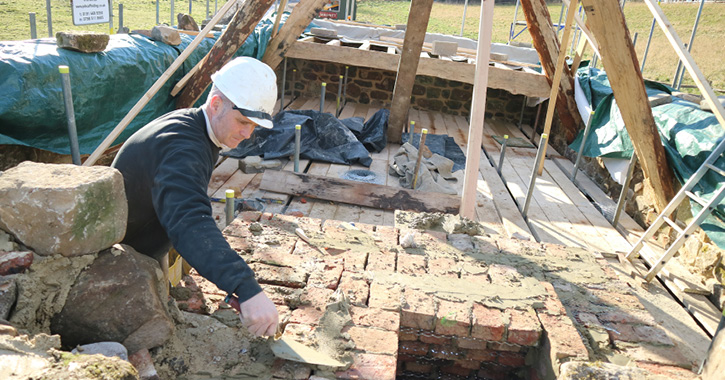 The museum's extremely talented joinery team has created an amazing set of hand-carved oak roof frames, which were lifted in to position at Joe the Quilter's cottage. Weighing around one and a half tonnes each, the frames were carefully placed on to the stone building. The next stage is for the gable end walls to be constructed followed by the heather thatched roof. It's hoped that this fantastic new addition to Beamish will open later in 2018.

Thanks to the money raised by National Lottery players, the Remaking Beamish project has been awarded £10.9million by the Heritage Lottery Fund (HLF).