Doors open at Durham City's newest hotel
18th April 2018
Categories: Latest News
The transformation of the Old Shire Hall in Durham City into a £15m boutique hotel and Marco Pierre White Steakhouse is now complete and the hotel is already welcoming guests.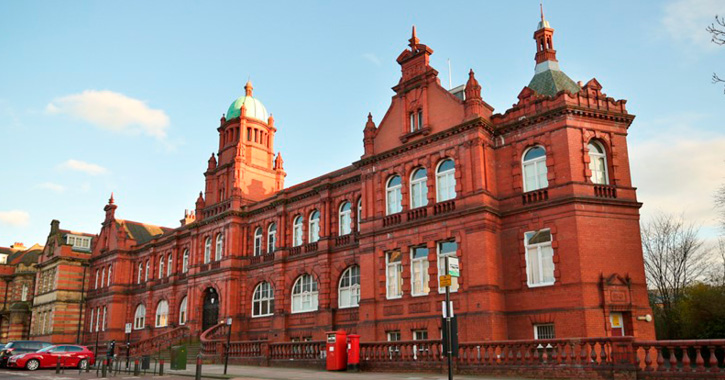 After months of constructions the 120 year old, Grade II listed building has been transformed into a boutique 83 bedroom Hotel Indigo and Marco Pierre White Steakhouse. As well as the steakhouse, the hotel is also home to the Rotunda Cocktail Bar & Lounge, serving cocktails and local craft beers and Tinderbox Espresso Emporium Coffee House, with its own entrance off the main street.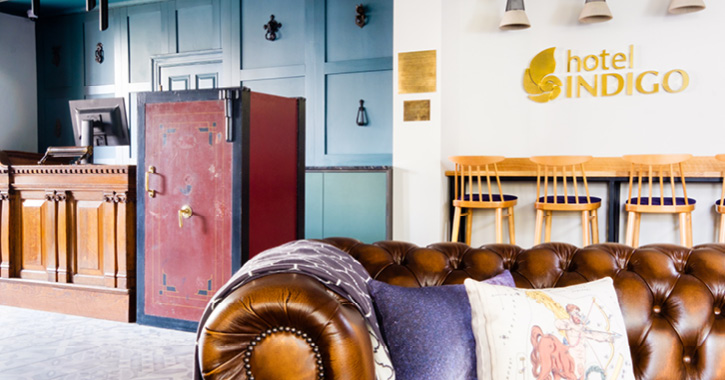 Many of the Old Shire Hall original features also remain, such as Edwardian glazed tiling from 1905, marble columns, wood panelling and stained glass windows, right down to an old safe which now forms part of a desk in the coffee shop.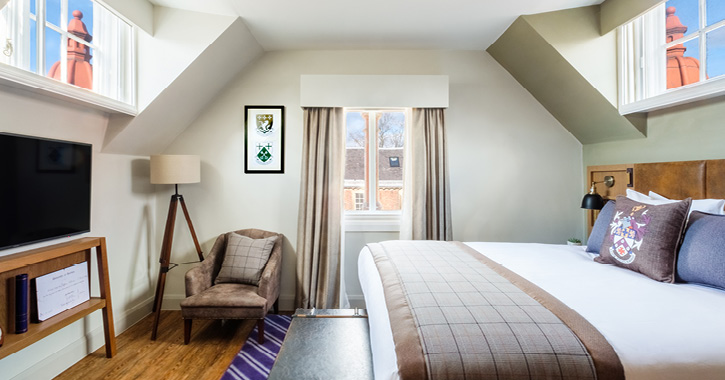 One of the most decorated rooms, the circular former council chamber, has been converted into Marco Pierre White Steakhouse, a 100-cover restaurant with adjacent cocktail bar.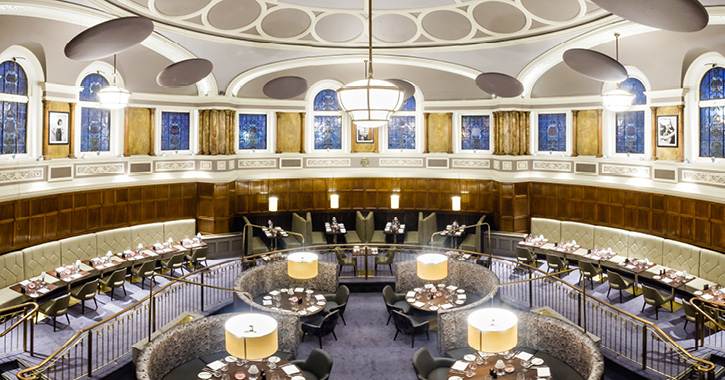 The beautiful bedrooms have an academic or cathedral theme which reflects Durham's history, with the historical theme continuing throughout the hotel. The textures, patterns and colours found in Durham Cathedral are reflected in the Cathedral rooms, using contrasts of timber, stone and sumptuous fabrics, whilst the style of the academic rooms, Collegiate and University, combine old school science artefacts and academic paraphernalia from Durham University with contemporary luxury.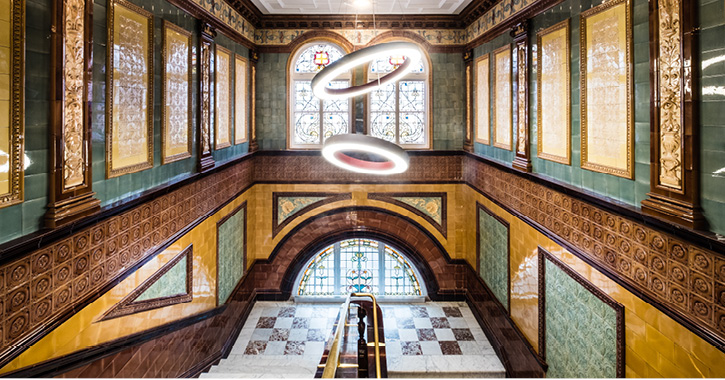 Kathryn Mason, interior designer of Howarth Litchfield who were appointed to design the hotel's interior, said "Hotel Indigo has been an outstanding project to work on. The listed building is steeped in history and our brief was to reflect the neighbourhood story of Durham within the hotel".
Many legacy items of furniture from the council chambers have been re-used and adapted along with bespoke items and lighting throughout the hotel. Even the floor levels of the hotel have been named according to parts of Durham city centre: The Vennels, The Elvets, The Bishops and The Mansard.
For more information regarding Hotel Indigo click here.