The Bowes Museum announces major fashion photography exhibition opening this summer
15th February 2018
Categories: Latest News
The Bowes Museum is delighted to announce a major new exhibition, CATWALKING: Fashion through the Lens of Chris Moore, from July 2018.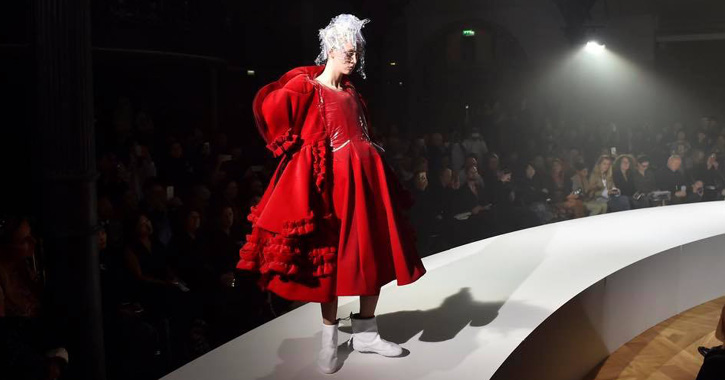 Photo caption: Comme des Garçons spring 2017, Paris by Chris Moore
The show will present original fashion photographs by Chris Moore, the undisputed king of catwalk photography. Moore has been at the forefront of fashion for six decades and still continues to capture all the iconic catwalk moments from London, Paris, Milan and New York to name but a few.

The exhibition is an exclusive opportunity to see 200 original photographs, chosen by Moore from his extensive archive, capturing the key moments at legendary fashion shows including Chanel, Dior, Alexander McQueen, Yves Saint Laurent and Vivienne Westwood.

A selection of original catwalk outfits captured in Moore's photography, will also form part of this world-class exhibition, all of which have been lent to The Bowes Museum by the world's leading fashion houses in a unique collaboration.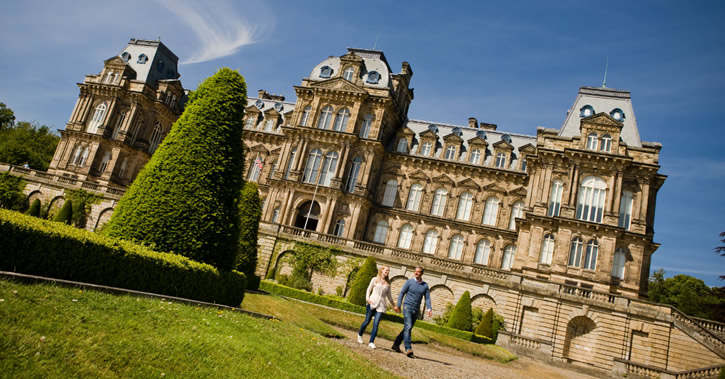 CATWALKING offers a rare insight into the fashion world, with previously unseen images and glimpses of behind-the-scenes at shows. The exhibition will chart the startling evolution of fashion over six decades, demonstrating the impact that new designers had on fashion, the rebirth of haute couture, and the rise of the supermodel.

Fashion Photographer Chris Moore was born in Newcastle upon Tyne, and entered the world of fashion in 1954, aged just 20, when he began work at Vogue Studio in London, assisting photographers including Henry Clarke and Cecil Beaton.
By the late 1960s he was documenting the collections of designers such as Paco Rabanne, Chanel and Yves Saint Laurent. Moore has worked with all the leading UK national newspapers and is also the founder of Catwalking.com, the first UK website dedicated to catwalk imagery.
The Catwalking exhibition expands on the catwalk photographs by Chris Moore, published by Laurence King, with words by Alexander Fury, an award-winning fashion journalist and critic.
The exhibition opens at The Bowes Museum on 7 July 2018, running until 6 January 2019.