Mining Art Gallery Opens to the Public
21st October 2017
Categories: Latest News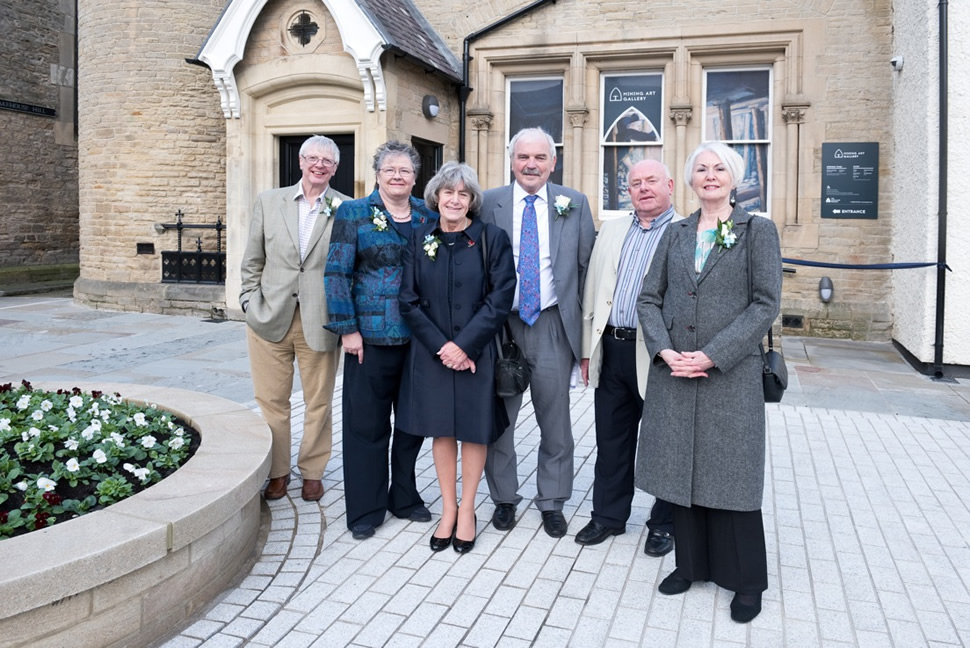 A unique collection of paintings and artworks have gone on display the Mining Art Gallery, Bishop Auckland, creating a permanent home for the North East's largest collection of Mining Art and the first gallery of its kind in the country.
Created by The Auckland Project, in partnership with Dr Robert McManners OBE and Gillian Wales who have gifted more than 400 pieces from their Gemini Collection of Mining Art to the gallery, the Mining Art Gallery will celebrate and preserve a unique element of the UK's cultural heritage.
The Gallery is filled with original artefacts and powerful artworks by mining artists such as Tom McGuinness and Norman Cornish.
Jonathan Ruffer, Chairman of The Auckland Project, said: "This is a very exciting day for Bishop Auckland and for The Auckland Project. To understand why this area is so special we need to look back into its past and the miners were a significant part of that."
Located in the Grade I listed Old Bank Chambers, the Mining Art Gallery is the first new attraction to be opened by The Auckland Project as part of its plans to create a world-class visitor destination in Bishop Auckland.
Spread over two floors, it explores the experiences of life working underground and in the communities through the eyes of the people who lived it, shining a light on the skill and creativity of these working men and celebrating a vital aspect of the county's coalfield heritage.
The gallery is open daily from 10am-4pm. Further information can be found here or at aucklandproject.org