From ancient relics to railways, and from priceless art to archaeological finds, Durham's cultural treasures are just waiting to be discovered.
Why not tell us your top 10 - visit us on
Facebook.
Durham Cathedral is regarded as the finest Norman building in Europe. In 1987 the United Nations Educational, Scientific and Cultural Organisation inscribed Durham Cathedral and Durham Castle as a World Heritage Site, ranking it alongside the Taj Mahal and Yosemite National Park and others.
No visit to Durham would be complete without a day spent at Beamish Museum. A living history museum with vintage trams making it easy to reach all corners of the open air site, Beamish is a real trip down memory lane.
A true treasure trove, The Bowes Museum houses some of the best examples of European fine and decorative arts in the UK, including works by Goya, El Greco and Canaletto. The Silver Swan, a life size 230-year-old musical automaton, plays every day to fascinated onlookers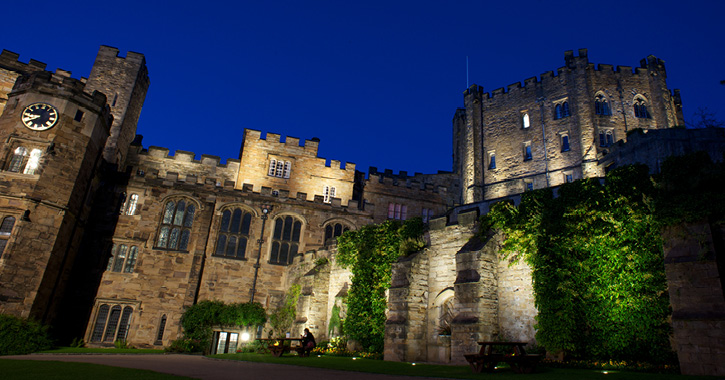 Enjoy a guided tour of Durham Castle, commissioned by King William the Conqueror. By far the most beautiful feature of the castle is the tiny Norman chapel, the pillars of which depict animals and plants providing some of the most interesting Norman sculpture in existence.
The magnificent Baron's Hall was where 700 knights gathered to plot their unsuccessful Catholic Rising of the North against Elizabeth I. Along with the splendid interiors and fine art collections, you can also view the Medieval kitchen, which was still in use until 1954.
Look down from a viewing platform onto an excavated stretch of a road constructed 2,000 years ago, then enter the excavated ruins of the bath house - can you spot the footprints?
The Oriental Museum is the only museum in the north of Britain dedicated solely to the art and archaeology of the Orient. The remarkable collections reveal to the visitor the history and pre-history of the great cultures of Asia, the Near and Middle East and North Africa.
This magnificent display of valuable and beautiful objects represents 900 years of cathedral history. Includes Bishops' rings, seals and vestments, as well as relics from St Cuthbert himself, including his wooden coffin and exquisite pectoral cross.
Durham was fortunate in having rich mineral deposits bringing it wealth and employment through the centuries. And Durham is fortunate now in having Killhope to bring alive the history of the North Pennine lead mining industry. The underground mine tour is unmissable.
Don't visit the Vale of Durham without including Locomotion at Shildon. It's a fantastic feeling to be able to get really close to the huge engines and railway carriages in the Museum's Collections Building.